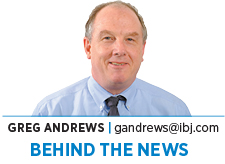 Ben Crawford has an impressive resume, serving as president of both Indianapolis-based Contour Hardening Inc. and South Bend-based Environmental Technology Inc.
And he's well paid for the work—receiving take-home pay and profit distributions totaling nearly $50,000 a month, according to a disclosure in the bankruptcy of his wife, Kerri Agee, 44, the former owner and CEO of Westfield-based Banc-Serv Partners, a now-defunct financial-services firm.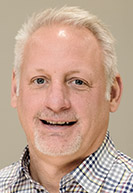 That June 2019 bankruptcy case, in which Agee claims more than $10 million in liabilities, is just one of several challenges confronting the businesswoman. She's also facing a fraud lawsuit from the company that bought Banc-Serv in 2016, and was indicted last March on allegations she engineered a 13-year conspiracy to defraud the U.S. Small Business Administration.
Crawford has been able to avoid becoming entangled in his wife's legal troubles—until now.
On Feb. 20, Joanne Friedmeyer, the trustee in Agee's Chapter 7 bankruptcy, sued Crawford, seeking to recoup $1.4 million she alleges Agee transferred to her husband from 2017 through 2019.
Friedmeyer contends the money came from the $4.5 million in sale proceeds Agee received after selling Banc-Serv to New York-based Newtek Business Services in June 2016 and paying off a loan. According to the suit, Crawford used the money for various purposes, including to buy ETI in 2018 and to purchase a house in Florida.
Crawford, 49, did not respond to phone and email messages seeking comment.
On the same day Friedmeyer sued Crawford, she also sued former Banc-Serv Chief Marketing Officer Chad Griffin, 46, one of five former Banc-Serv executives who've been indicted. The suit seeks to recover what Friedmeyer contends was a $28,000 transfer from sale proceeds.
Griffin—who is Agee's brother-in-law and now works as director of marketing for ETI, a maker of deicing systems and other environmental-management products—did not respond to phone and email requests seeking comment.
Banc-Serv, which was founded in 2002 and provided consulting and outsourcing services for lenders who made SBA loans, appeared for much of its existence to be an entrepreneurial success story.
But by 2016, according to the bankruptcy trustee, Banc-Serv was in default on a $750,000 loan Agee had personally guaranteed, leaving her in "personal financial straits."
To provide relief, she began hunting for a buyer. The trustee alleges that, before Newtek agreed to the purchase, another prospective buyer broke off talks after accusing Agee of providing false Banc-Serv financials.
The purchase quickly proved calamitous for Newtek. In October 2017, the FBI raided Banc-Serv's offices, gathering records related to the period Agee ran the company.
The following March, Newtek learned a loan-servicing account that held money owed to lenders had been running at a deficit for several years and had a $801,000 shortfall at the time of the sale.
In April 2018, Newtek terminated Agee.
The U.S. Attorney's Office lowered the boom in March 2019, charging that Agee and her co-conspirators originated more than $10 million in loans that were not actually eligible for SBA guarantees, concealing their wrongdoing by making false statements on loan applications.
The drumbeat of bad news was too much for Banc-Serv to withstand. Newtek, which paid $5.4 million for the business, wrote down its value to $3.4 million in December 2017 and $2 million in March 2018 before writing it down to zero at the end of that year.
In a lawsuit Agee filed against Newtek in August 2018, she casts herself as the victim.
"Unfortunately for Ms. Agee, Newtek pulled a bait and switch," she asserted in the suit, which seeks damages in the form of salary, incentive compensation and severance she contends she earned but wasn't paid.
"Almost immediately after taking control of Banc-Serv, Newtek began deconstructing Banc-Serv."
Agee said in the suit that the strategy behind the deal was to combine the lender services Banc-Serv provided with the lending capability of Newtek. Banc-Serv had never had the capital to lend, and Newtek had not provided extensive lender services.
The deal also eliminated a competitor in servicing a portfolio of agriculture loans for the Federal Deposit Insurance Corp. Newtek and Banc-Serv previously had been the only vendors.
Agee said that, before acquiring Banc-Serv, Newtek CEO Barry Sloane had assured her Banc-Serv would continue to function as it always had.
In the suit, she takes issue with several of Newtek's maneuvers, including putting a $100,000 expense on Banc-Serv's books for "corporate overhead" and draining $400,000 from Banc-Serv's coffers to pay dividends to Newtek's shareholders.
Worse, she soon found herself "cut out from accounting meetings regarding Banc-Serv's finances" and "cut out from Banc-Serv's marketing strategy and oversight of the company's marketing activities," according to the suit.
The changes constituted a material demotion, Agee argued, entitling her to severance due her in the event she resigned for "good reason."
She said she already had resigned when Sloane called her and said she was being terminated for cause, according to the suit.
In February 2018, two months before Agee's departure from Banc-Serv, ETI announced it was being acquired by Crawford and his wife.
Someone doing a Google search of the new owners wouldn't have found anything amiss—despite the blitz of news coverage four months earlier of the FBI raid of Banc-Serv's offices.
That's because the press release described Agee as Kerri Crawford, and it described her prior business in the most generic of terms, calling it "a successful Indiana-based small business in the commercial lending industry."
IBJ was not able to obtain revenue and employment information for ETI.
The other firm Crawford leads, Contour Hardening, had about 75 employees and annual revenue of $15 million in December 2018, when IBJ profiled the firm. Contour makes equipment that heat-treats metal, making it stronger. Its equipment is used in the auto industry and other fields.•
Please enable JavaScript to view this content.