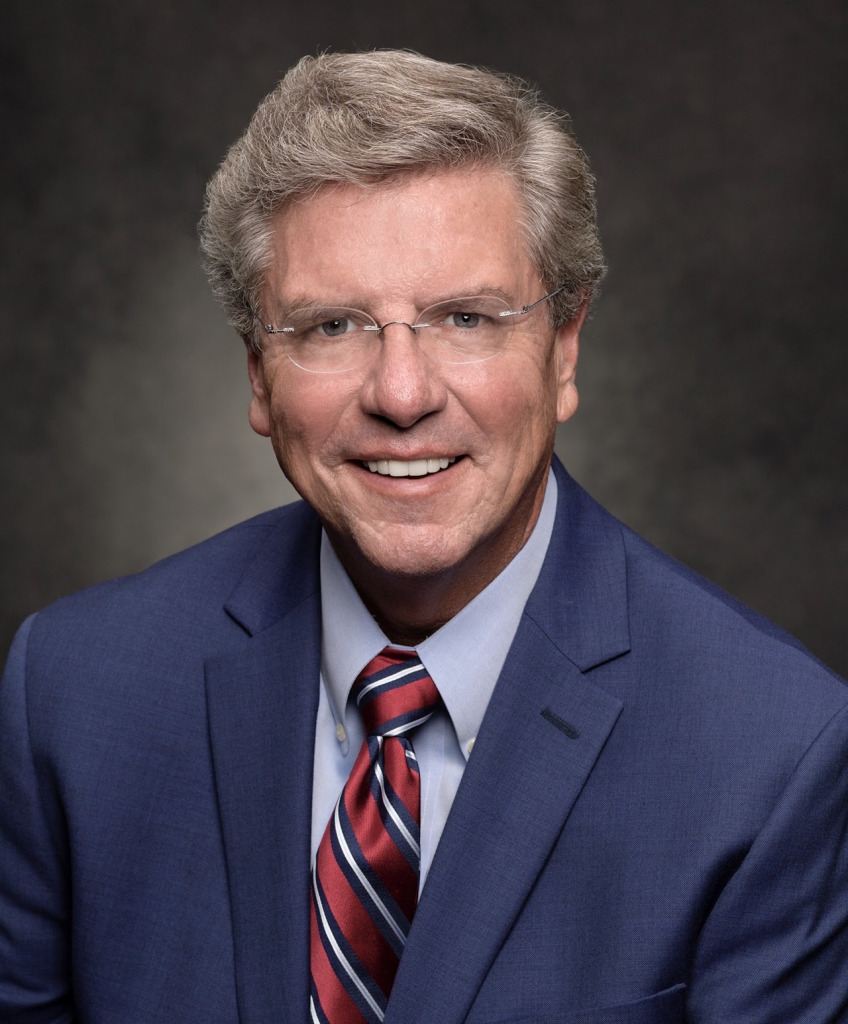 Purdue University has rehired one of its former key leaders to coordinate the school's expansion in Indianapolis following an August decision to split IUPUI into separate Indiana University and Purdue operations.
Daniel Hasler, a former Indiana commerce secretary and Eli Lilly and Co. executive, retired from Purdue two years ago after serving in several roles, including president and chief entrepreneurial officer for the Purdue Research Foundation and executive vice president for communications.
Purdue President Mitch Daniels, who is retiring at the end of the year, said Hasler's experience as a business and economic development leader combined with his work in innovation, entrepreneurship and higher education make him the right choice to help guide Purdue's future in Indianapolis.
"Once again, Dan has agreed to restart his Purdue career in guiding one of the most important efforts in our university's 153-year history: launching Purdue University in Indianapolis," Daniels said in a written statement.
Daniels and IU President Pamela Whitten announced on Aug. 12—with approval from both schools' boards—that they would end their 52-year-old joint venture in Indianapolis and develop separate programs in Indianapolis. IU plans to rebrand much of the IUPUI campus as Indiana University Indianapolis.
"Dan knows Purdue and he knows Indianapolis, both intimately. He understands the Boilermaker story and the significant role we play as the state's land-grant university," Daniels added.
Purdue will maintain operations in a handful of IUPUI buildings as it develops what it called a metro campus that is an extension of its West Lafayette operations. Daniels said that would include "accelerating our state's STEM talent pipeline and setting the stage for Indianapolis to become a top 10 technology hub."
More than 85% of the roughly 5,100 students currently pursuing degrees in Indianapolis are expected to take their first jobs in Indiana, according to the university, which hopes to increase enrollment in the city by more than 1,000 students. Purdue plans to house those students in a new residential facility near their academic buildings.
"Purdue's reputation has never been stronger. People nationwide understand and appreciate the value and capabilities of our world-class institution," Hasler said in a statement. "We can leverage that awareness with our strong alumni and industry partners to catapult our presence in Indianapolis to another level."
As part of his role, Hasler will coordinate with business, community and government leaders, as well as industry and not-for-profit organizations in central Indiana. He'll also be tasked with exploring plans for a possible joint research institute with the IU School of Medicine.
Hasler arrived at Purdue in 2013 to oversee the Purdue Research Foundation, where he worked to streamline commercialization and startup creation through various programs, including the Purdue Startup Fund.
After retiring from the university, he formed Hasler Ventures LLC, a company working to commercialize technology that involves extracting rare earth metals and critical elements from coal ash—a method that was developed at Purdue University.
Hasler previously spent 32 years at Lilly (1980-2012), in roles including vice president for global marketing and chief marketing officer for Eli Lilly USA.
A graduate of DePauw and Duke universities, Hasler was Indiana secretary of commerce from 2011 to 2013.
Please enable JavaScript to view this content.