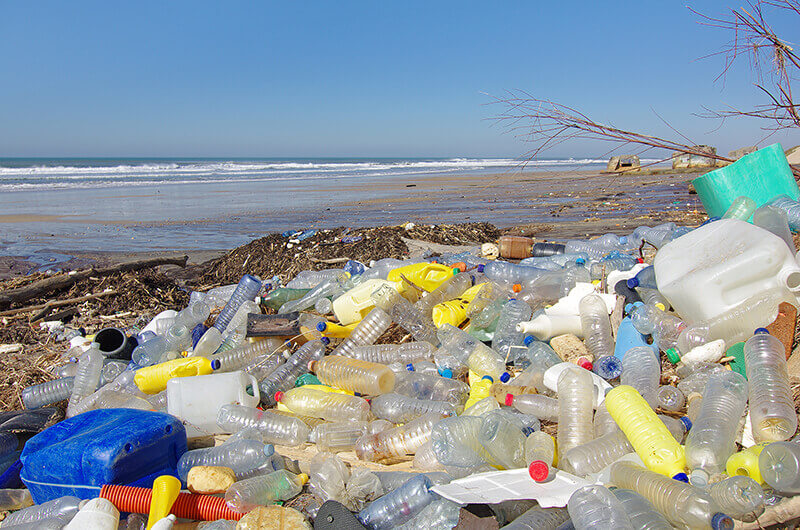 A technology that converts plastics to gasoline and diesel fuel could soon scale up to commercial-level production under a demonstration project planned by Hasler Ventures LLC.
The Purdue University-patented technology, called low-pressure hydrothermal processing, uses hydrothermal liquefaction and efficient separation. Once the plastic is converted into oil, it can be used as a feedstock for other chemicals.  
Dan Hasler, CEO of Hasler Ventures, said the process developed by Purdue professor Linda Wang, is an economically and environmentally-friendly way of potentially turning tons of plastic into fuel.
Instead of cooking the biomass in batches, one potful at a time, Hasler said, this new type of processing is "based on flow production, where the biomass is injected into a 400 degrees Celsius pre-heated reactor"  and it is essentially "cooked under high pressure" for approximately 15 minutes.
The next step in the development of the process is demonstrating that it can work outside of lab testing.
"Things that seem to work in very controlled environments with very controlled inputs often stumble when taken to a scale demonstration outside the lab," Hasler said. "This is our next step; we will fund and design a commercial-sized plant and work towards establishing the appropriate supply chain of plastics for conversion."
Even though the plastic is turned into fuels like gasoline–which can be environmentally detrimental–the process will hopefully make cleaner-burning gasoline and make the creation of gasoline more eco-friendly.
"If people can make money by collecting it [plastic] and turning it to fuel to replace oil taken from the ground, less plastic would find its way in landfills or floating in the ocean," Hasler said. "If we must burn gasoline, let's burn the cleanest gasoline we can and not further deplete irreplaceable resources."
Hasler Ventures will partner with American Resources Corp. in an effort to prove the technology can work at a commercial level.
Please enable JavaScript to view this content.