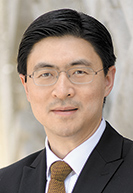 The Purdue University Board of Trustees made several approvals during its meeting on Friday. Among them are the contract for incoming President Mung Chiang as well as the at-risk pay for current President Mitch Daniels.
Chiang was announced as Purdue's president-elect in June. His newly-approved contract runs for 6.5 years from Jan. 1, 2023, through June 30, 2029.
The new president's annual base pay will be $420,000 with the potential to receive up to an additional $210,000 in at-risk pay "based on how he performs against the goals and metrics" determined and revised each year by the board.
Purdue said in lieu of at-risk pay for the remainder of the current fiscal year, Chiang will receive a guaranteed, pro-rated $105,000 for performance in the first six months of his term.
Chiang is also eligible for a retention incentive payment for each year he remains president beginning at $150,000 and increasing by $50,000 each year through the end of his term.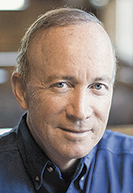 The university said Chiang will be able to return to faculty if his contract is not renewed or terminated. He currently serves as the Roscoe H. George Distinguished Professor of Electrical and Computer Engineering.
The board also approved 98% of President Mitch Daniels' at-risk pay based on measures outlined by the board in February 2021. The at-risk pay for Daniels is based on performance goals in four areas: student affordability, student success, fundraising and operations.
"As we have seen over and over through these past 10 years, President Daniels and the entire campus community continue to exceed the goals we set out for them," Malcolm DeKryger, chair of the board's Compensation Committee, said in written remarks. "We thank each and every one for their persistence, their innovative thinking and their commitment to making Purdue among the top higher education institutions in the world."
Additionally, Purdue said most students on the West Lafayette campus will not see an increase in room and board rates for the 2023-2024 academic year. However, housing rates at Purdue Northwest and Purdue Fort Wayne will rise 3.5% and 3.25%, respectively.
Please enable JavaScript to view this content.