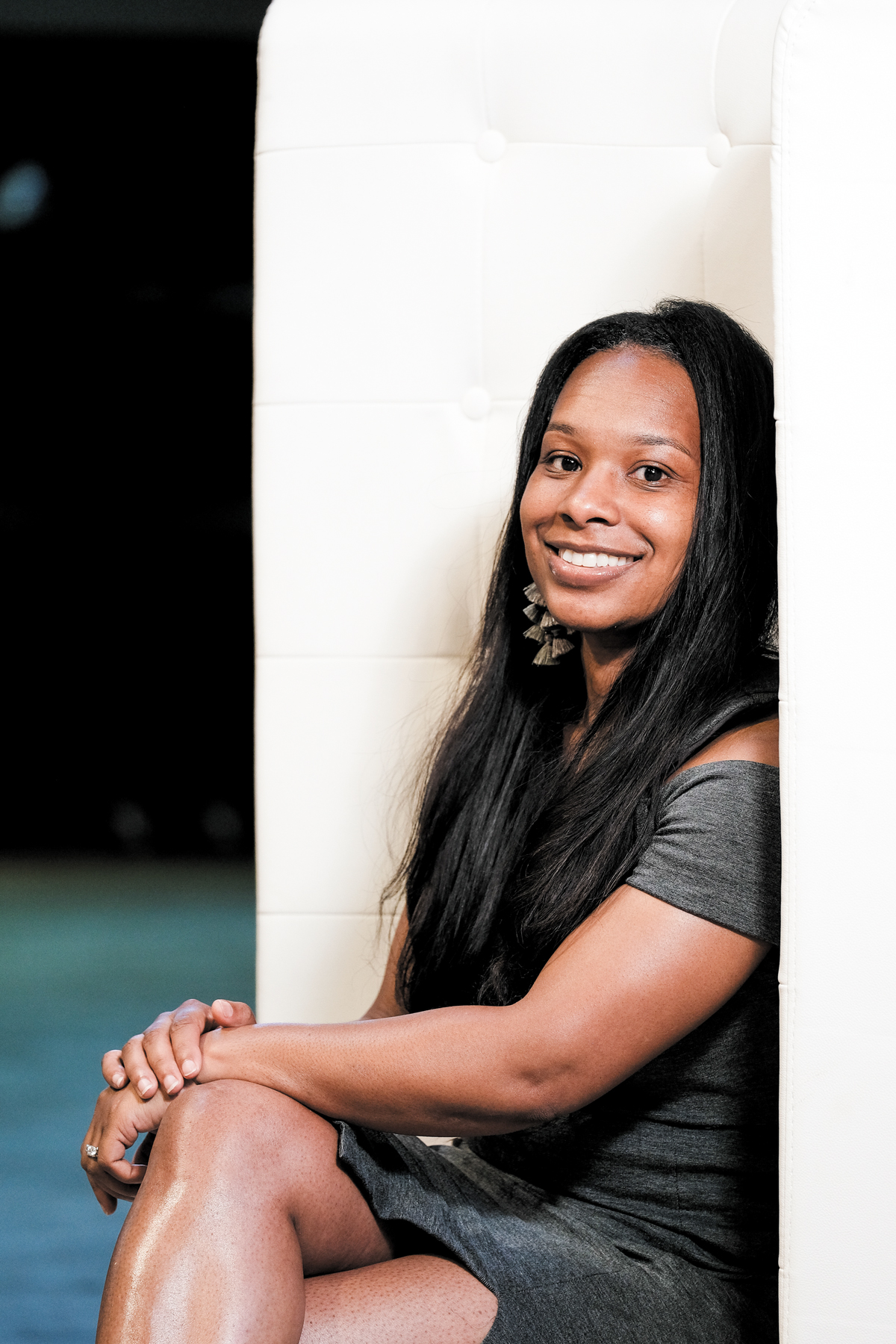 Cebronica Luft, founder and CEO of the Pavilion at Pan Am Plaza, knows hospitality will be one of the last industries to rebound from the pandemic. Her event venue has hosted only two events since mid-March. But Luft has a positive attitude about the future and was recently tapped to join a new business and community task force, the Downtown Indy Rebuilding and Recovery Committee, that seeks to address challenges caused by the pandemic and recent social unrest.
What do you think people should know about this task force?
The task force is comprised of a really diverse collection of professionals, and I think Downtown Indy did a great job bringing the right people to the table to share their experiences and add to the conversation. I think this task force will do its job to tackle what those limitations are to get us back to where we were pre-COVID.
What is the biggest challenge going to be for downtown?
The biggest challenge at the Pavilion is finding a business model to shift to that can sustain our business while operating in unison with the guidelines and restrictions. Prior to COVID-19, we were on pace to have our best year yet. In the first quarter alone, we were up 25% year over year, and then we were forced to go into a hard stop. For us to move forward, we have to shift our business model in order to operate in unison with these restrictions. So, we're moving into a model of more outdoor events. That's been my advice for other businesses—find a model that works for you.
But at the same time… we need the help from large companies and from the city and the government to throw support our way and remove barriers for us to continue to operate.
What should that support look like, specifically?
I think that's really what the task force is being created for—at least starting a conversation on what that support looks like and what support is actually available. Over the next six months, I think there's going to be some really important conversations with this task force on how to develop and launch promotions that target downtown consumers to frequent downtown and reduce barriers for us to continue to operate.
What is it going to take to help downtown rebound right now?
I think what needs to happen is, we need to adjust the way that we're reaching out to the public. A lot of businesses—the Pavilion not being one—are open right now, and it's time for people to get back downtown and get back to businesses.
How should someone balance the guidance to continue social distancing with also being told to go out and support businesses that have reopened, because those two things seem to be in conflict with one another?
First and foremost, I think everyone's priority should be to protect their citizens and to create a safe environment. Coming from the events side, there are two pillars of safety when it comes to COVID-19 and that is the use of masks, as well as social distancing. We're trying to create experiences at the pavilion and at Pan Am Plaza that adhere to those two pillars. And I think people are accepting of adhering to these types of guidelines. … I think there is a way to operate most businesses with those mandates.
What's the future look like for the Pavilion? Do you know when events could start again?
I'm not sure when we will be able to operate. It's really aligned with what the restrictions and guidelines are and which phases that we enter. So, it's a lot of uncertainty at this point.•
Please enable JavaScript to view this content.