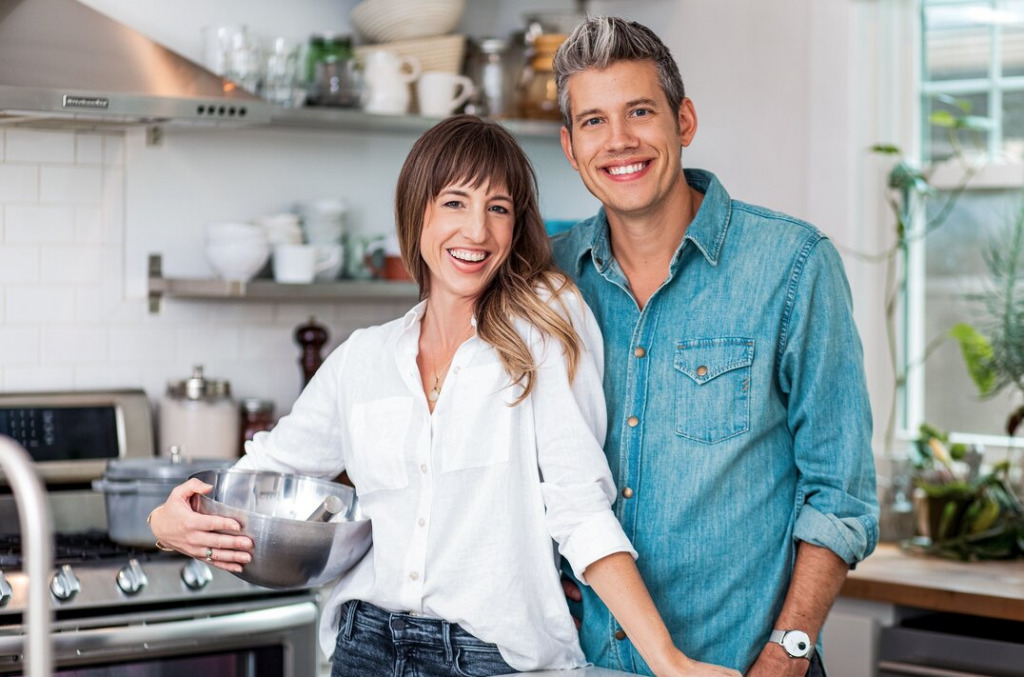 Sonja and Alex Overhiser have been running the recipe website A Couple Cooks since 2010, sharing their passionate food journey with millions of readers all over the world. They're authors of the cookbook "Pretty Simple Cooking."
Have you always enjoyed cooking?
I was not interested in cooking at all. Honestly, I had the view of food from Home (economics) class and that home cooking was a 1950s thing. I had more interest in my academic pursuits and passions, so I had little to no desire to cook food at all through college. Eating was as short as I could make it. I would eat Hot Pockets and breakfast cereal for dinner. It wasn't until after college that I started exploring food and realizing it could be just as creative and exciting as the things that I was pursuing for my career and in my free time. I fell in love with the creative side of food, as well as the practical and health aspects as well.
How did you and Alex meet?
Alex and I met at IU. As young professionals, we wanted to have people over for dinner and to entertain. We realized we didn't know anything about food and cooking. I couldn't serve our guests Hot Pockets or cereal, so we decided we need to start figuring out how to actually cook food! Cooking together for people remains one of the strongest draws that keeps us doing what we do today.
When did you decide to make food your career?
Back in 2010, we decided to start a food blog to share some of the recipes that we were learning to cook. Food blogs were in their infancy at the time. As years went on, the internet kind of exploded with possibilities, but we kept it as a side hustle for quite a long time. Eventually it started to become a viable way to make a living and we realized we could channel this passion into a full-time career. We published a cookbook called "Pretty Simple Cooking" in 2018 and appeared on the TODAY Show to cook a recipe from the book. I think that was the moment we both realized this was our path.
What is your favorite meal to cook together?
Italian-style artisan pizza. We honeymooned in Rome when we got married and fell in love with Italian pizza. We've spent years honing a recipe to recreate that magic, with the perfect thin crust and tangy tomato sauce. It's one of our favorite splurge meals to make together.
Do you ever bring your son into the kitchen with you?
Yes, we love cooking with our 4-year-old, Larson. We try to expose him to all sorts of types of food and teach him how to do different skills in the kitchen, along with growing food and herbs in our garden. Cooking is definitely an integral part of what we do, and he is much more interested in what's on his plate when he's had a hand in helping to create it.
How do you see food as a connection between you and your readers?
We get to feed people all over the country and world and create some of the recipes that they're making on a daily basis. It's a huge privilege and that's probably the most gratifying part of running a recipe website—hearing from people that our recipes are nourishing them and helping their family come together around the table. It's huge to get feedback from people that we're able to make their lives better by helping them get food on the table.
Please enable JavaScript to view this content.