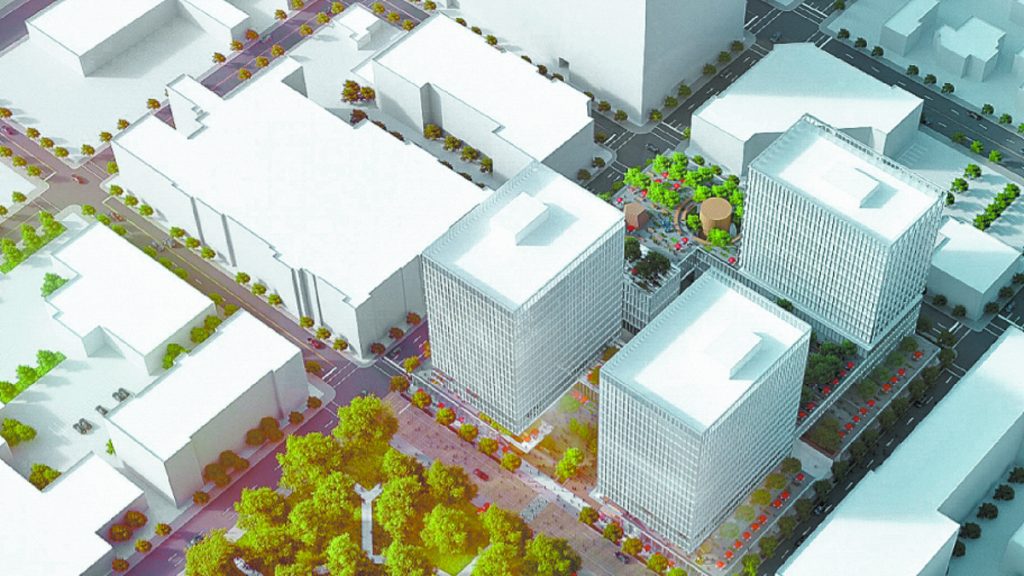 Indianapolis-based Ratio is working with New York-based Henning Larsen and the city of Raleigh, North Carolina, on a 20-story city hall building to consolidate public services and provide other amenities.
East Civic Tower is phase one of a Raleigh plan to turn a publicly owned block into a mixed-use civic campus anchored by the city hall building.
The Henning Larsen/Ratio team started programming and schematic design for the $190 million project in January.
The architectural design will be led by Henning Larsen and delivered by Ratio's office in Raleigh.•
Please enable JavaScript to view this content.