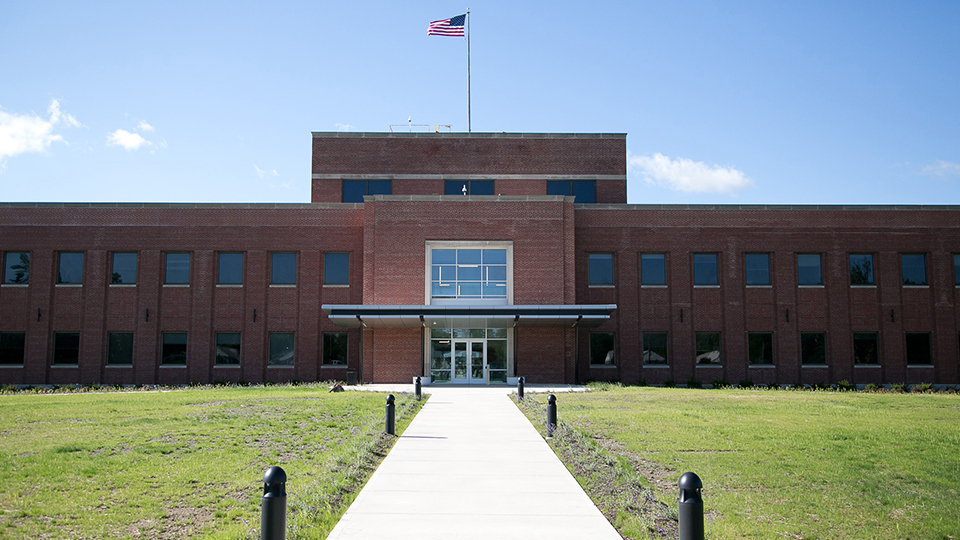 Raytheon's Indianapolis site is now operating under the Vertex name following a recent acquisition by Madison, Mississippi-based Vertex Aerospace, but that name is expected to change again in the months to come thanks to another acquisition.
About 600 people work at the Indianapolis site, located on the city's east side at 6125 E. 21st St. Raytheon had been a fixture in Indianapolis since the mid-1990s, when it took over the former Naval Air Warfare Center, a 1 million-square foot facility that dates to 1942.
Vertex acquired Raytheon Intelligence and Space's training and service business, which includes the Indianapolis site, in December from Arlington, Virginia-based Raytheon Technologies Corp. Financial terms were not disclosed. No job cuts took place as part of the acquisition.
As a result of that acquisition, Vertex Aerospace announced on Friday that it has changed its name to The Vertex Co. The local unit is now known as the Vertex Technology & Training Solutions division.
On Monday, Vertex announced another transaction that will involve yet another name change.
Vertex announced its plans to merge with Colorado Springs, Colorado-based Vectrus Inc. in a $2.1 billion all-stock deal that's expected to close in the third quarter. Once the merger is complete, the combined company plans to operate under a new name that has yet to be announced. The new company will be headquartered in Northern Virginia, and its stock will trade on the New York Stock Exchange.
Vertex offers aviation maintenance, contractor logistics support, systems engineering and integration, and other services for defense and commercial customers. The company has about 6,000 employees who work at 125 locations worldwide. The company's majority owner is American Industrial Partners, a private equity firm based in New York City.
Vectrus, which generated revenues of $1.8 billion last year, is a publicly traded company with about 8,100 employees at 205 locations in 28 countries. The company offers base operations support, supply chain and logistics services, information technology mission support and other services for military and government customers.
Please enable JavaScript to view this content.