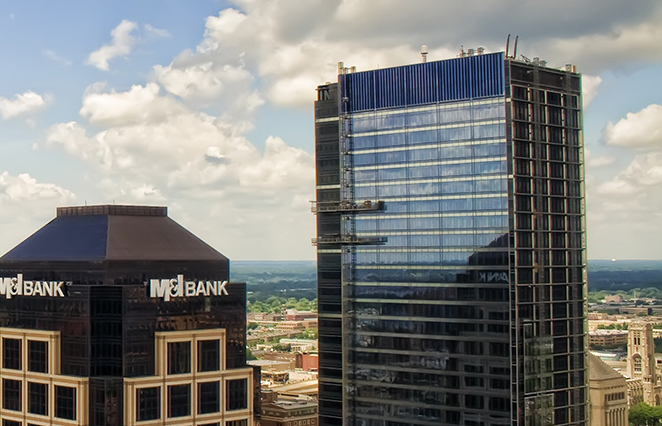 For 50 years, Indianapolis residents have been gathering each year to watch Fourth of July fireworks shot off from the top of the 36-story skyscraper now known as Regions Tower as part of the Downtown Freedom Fest.
That tradition came to an end last year because of the pandemic and will not resume, organizers announced Wednesday, because Regions Tower will no longer be available as a launch site for the fireworks show.
Emmis Communications Corp., which has produced the July 4 fireworks show for more than a decade and has been putting on downtown fireworks productions for almost four decades, said it was handing off responsibility for the annual event to civic organization Downtown Indy Inc.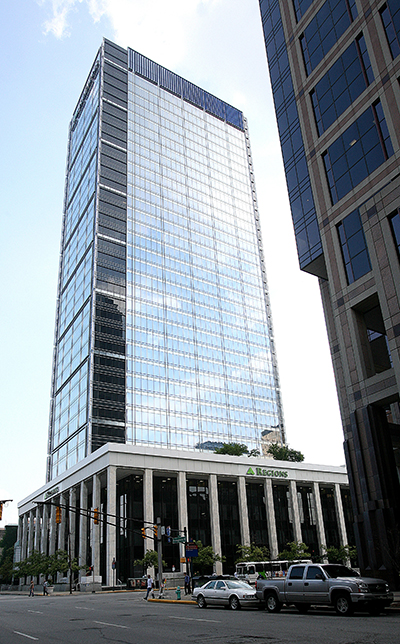 "New residential development north of Regions Tower prohibits the building from being used due to its proximity to those residences, which are located within the required safety fallout perimeter for aerial pyrotechnics," organizers said in a written announcement.
Downtown Indy said it was working to find a suitable new downtown location from which to launch fireworks and was working with the Indianapolis Fire Department and other city officials and pyrotechnic professionals.
"We want our residents and visitors to enjoy the continuation of this annual tradition," said Sherry Seiwert, president of Downtown Indy, in written remarks. "We are looking at various alternative sites throughout downtown where world-class aerial fireworks can be safely launched not only in celebration of Independence Day, but also for upcoming celebrations, including Circle of Lights and the College Football Championship weekend."
Downtown Indy said it would continue to work with Emmis as its media partner so future celebrations can still be synced to music via local radio.
Bob Schultz, senior vice president of events for Downtown Indy, said the annual fireworks show "requires significant private funding from sponsors. We have developed sponsorship packages in hopes of identifying partners who wish to join us in preserving this annual tradition, and we will be reaching out to corporate leaders in the coming days to get support to continue this important event."
Please enable JavaScript to view this content.