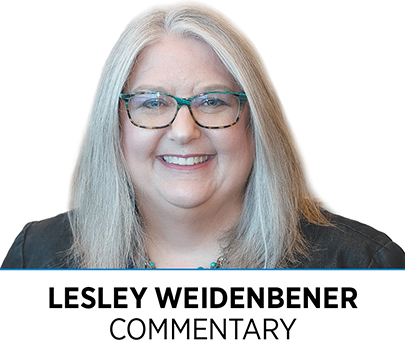 Relief, joy, even celebration drifted in the air last Saturday as my husband and I walked along Georgia Street and through nearby areas of downtown surrounded by basketball fans, volleyball players and St. Patrick's Day revelers.
That sounds pretty silly, doesn't it? Like one of those things a writer says when she's trying to sound, well, writerly.
But that's the way it actually felt.
People who had been cooped up through the winter, who hadn't been eating out or seeing friends because of COVID, gathering outside to participate at least in some way in March Madness, although it was still a day from getting underway with Selection Sunday.
I swear, I wasn't alone in feeling it. I talked with Marci Masters of Canfield, Ohio, who was in town to see her daughter play volleyball at the Nike Mideast Qualifier tournament at the Indiana Convention Center.
She was among some 15,000 people who came to Indy for that tournament. In fact, those young women and those families actually made up most of the people walking (or in many cases, riding scooters) along Georgia Street.
Masters said the mix of the volleyball families with the people in town for the Big Ten men's and women's basketball tourneys made for "a celebratory atmosphere" she has been missing. It was fun, she said, just to see people having fun.
There were people plopped down in plastic Adirondack chairs near the west end of Georgia Street, listening to bands playing on a stage as part of Swish, an arts and culture festival accompanying the three-week NCAA Men's Basketball Tournament.
There were people eating outside at restaurants, including Harry & Izzy's, which sits at a prime people-watching spot at Illinois and Georgia streets.
The District Tap set up a tent to expand the capacity of its heated deck. Fans sat at high-top tables drinking beer and watching Big Ten games on the TVs set up at either end of the tent.
Our waitress at The District Tap was downright giddy. She was so happy to see people again—not just because it would help her income but also because it would help the bar, downtown and the city overall.
South on Meridian Street, lines of people decked out in green for St. Patrick's Day waited to get inside bars and clubs. Bars in Indianapolis remain at 50% of indoor capacity and restaurants at 75%, creating wait times for partygoers. But no one seemed to mind.
We also talked with Robert Halbert, a street ambassador supervisor for Downtown Indy Inc., who is responsible for helping to keep downtown's warehouse district clean and answer questions for visitors trying to find their way around. On Saturday, he was near the convention center as volleyball players and their families lined up at food trucks for lunch.
Halbert said he has enjoyed seeing an increasing number of people downtown, many of them attending youth sports events at the convention center.
"I'm glad to see people back out doing things," he said. And he's excited about the coming weeks. "This city is known for basketball. And I'm glad to see the people around here able to make money again."
Of course, last weekend was just a prelude of bigger crowds expected to hit Indy this weekend and next, which should bring more business to area restaurants and bars and hopefully retail, too.
If you haven't been downtown for a while, this might be good time to make the trip. Check out the art set up throughout downtown. Check out the Indiana-themed pop-up store on Meridian Street. Breathe in some of that joyful air!•
__________
Weidenbener is editor of IBJ.
Please enable JavaScript to view this content.