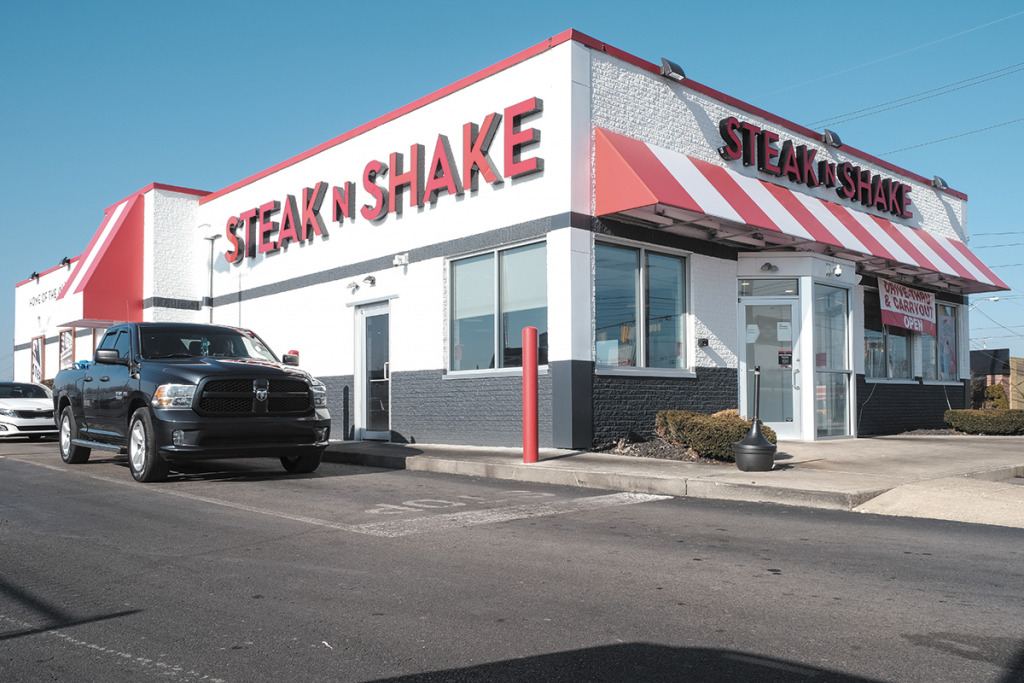 Swamped by debt coming due in March, Indianapolis-based Steak n Shake is considering filing for bankruptcy protection as early as next week, sources told Bloomberg News.
Citing sources knowledgeable about the company's confidential plans, Bloomberg said Steak n Shake's advisers, including FTI Consulting and the law firm Latham & Watkins, are preparing a Chapter 11 filing.
The sources cautioned that plans for a bankruptcy could change. Steak n Shake also has considered out-of-court solutions.
A representative of San Antonio-based Biglari Holdings, Steak n Shake's parent company, did not immediately respond to a request for comment.
IBJ reported Jan. 15 that the struggling company lacks the cash to pay off a $153 million loan that comes due March 19. A Chapter 11 filing could result in the company's reorganization, sale or even liquidation.
The amount the company owes is daunting given its shrinking scale. Steak n Shake had 489 restaurants in operation as of Sept. 30, down 20% from the number in operation when it took out the loan in 2014, and customer traffic at those remaining restaurants has plummeted.
Based on publicly available data on debt trades, the $153 million outstanding as of the end of the third quarter was trading at a 48% discount, leaving it with a fair market value of just $80 million, according to a Securities and Exchange Commission filing.
"It tells me there are serious concerns over collection," Hannah Joseph, an Indianapolis attorney who represents many restaurant clients but not Steak n Shake, told IBJ in January. "I don't think it can mean anything else."
The loan originally was for $220 million, but Steak n Shake whittled down the balance over the years, in part by buying back debt at a discount.
Steak n Shake stipulated when it took out that loan that it was backed only by that business and not by Biglari Holdings' other assets. Those include insurance companies, an operator of oil fields and a big stake in Cracker Barrel Old Country Store.
Steak n Shake was founded in Normal, Illinois, in 1934 and moved its headquarters to Indianapolis in the 1970s.
It has not yet reported results for the fourth quarter of 2020. Because of restaurant closings, shrinking customer counts and the impact of the COVID-19 pandemic, revenue through the first nine months dropped 43%, to $267.6 million.
Steak n Shake reported a $12 million loss for the first nine months of 2020. That compares with a $23 million loss for the same period a year earlier.
Please enable JavaScript to view this content.