Dick Wolfsie, whose folksy presence and humorous take on everyday life has been a constant on WISH-TV Channel 8 for three decades, will retire at the end of the month.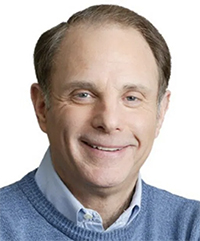 "How lucky I am to have had a job at WISH-TV that I loved doing for 30 years," Wolfsie said in the channel's announcement of his retirement. "I would have been lousy at … well, anything else."
Wolfsie, 73, has been a mainstay of Channel 8 since 1990, serving full-time as a feature reporter on "Daybreak" until 2010 and then as a "Weekend Daybreak" contributor.
The channel estimates Wolfsie has completed more than 7,000 reports. As a broadcaster he has won dozens of honors including a Casper Award and two Emmys. Many of his video essays have been nationally syndicated.
"Dick has been a familiar face of Indianapolis television for 30 years," said DuJuan McCoy, owner and CEO of Circle City Broadcasting, parent firm of WISH-TV. "He will be greatly missed by viewers in the community and the scores of newsroom staff he has worked with throughout his decades of service to News 8."
Prior to joining the WISH-TV team, Dick hosted talk shows in Boston, New York, Chicago, and Columbus, Ohio.
Channel 8's "Daybreak" and afternoon news shows will celebrate Wolfsie's career with a week of daily retrospectives beginning on Monday. The tributes will culminate with a 30-minute program at 6:30 p.m. Friday.
Wolfsie's weekly humor column is published in more than 25 newspapers. He has written 12 travel and humor books, including "Mornings with Barney" and "Indiana Curiosities," a collection odd people and places in Indiana. His newest book, "The Right Fluff," is a compilation of his most popular humor columns.
Please enable JavaScript to view this content.