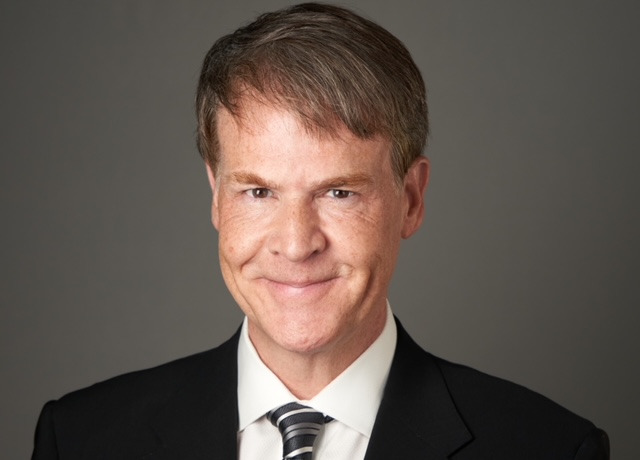 Indianapolis businessman Jefferson Shreve, a Republican candidate for Indianapolis mayor, is kicking his campaign into gear with a radio ad that began airing this week.
The spot airing on WIBC-FM 93.1 features a male narrator saying the mayoral candidate is "ready to rebuild, restore and reimagine Indianapolis" and calling him "a winner in business."
Shreve sold Storage Express, the company he founded, last year for $590 million.
The ad also criticizes incumbent Mayor Joe Hogsett.
"Another term for Mayor Hogsett is another four years of the same problems, only worse," the narrator says.
The Shreve campaign spent $7,920 on the ad, which will air just over 100 times until April 2, according to Federal Communications Commission documents. Shreve appears to be the first of this year's Indianapolis mayoral candidates to begin advertising.
The conservative-leaning WIBC is the former home of candidate Abdul-Hakim Shabazz's weekly talk show. The show went on hiatus due to Shabazz's mayoral run. The political commentator is believed to be Shreve's biggest rival in the Republican primary.
Shabazz did not respond to a request for comment from IBJ in time for publication.
Shreve, a former City-County Councilor and member of the Metropolitan Development Commission, entered the race notably later than Shabazz, who had been publicly mulling a run since September. Shreve filed to run on the date of the filing deadline and has had a slow start to the campaign with less than 50 days until the primary.
The Rev. James W. Jackson and John Couch will also be vying for the party nomination in the May 2 primary.
On the Democratic side, Hogsett is facing State Rep. Robin Shackleford, Clif Marsiglio, Bob Kern and Larry Vaughn.
Please enable JavaScript to view this content.