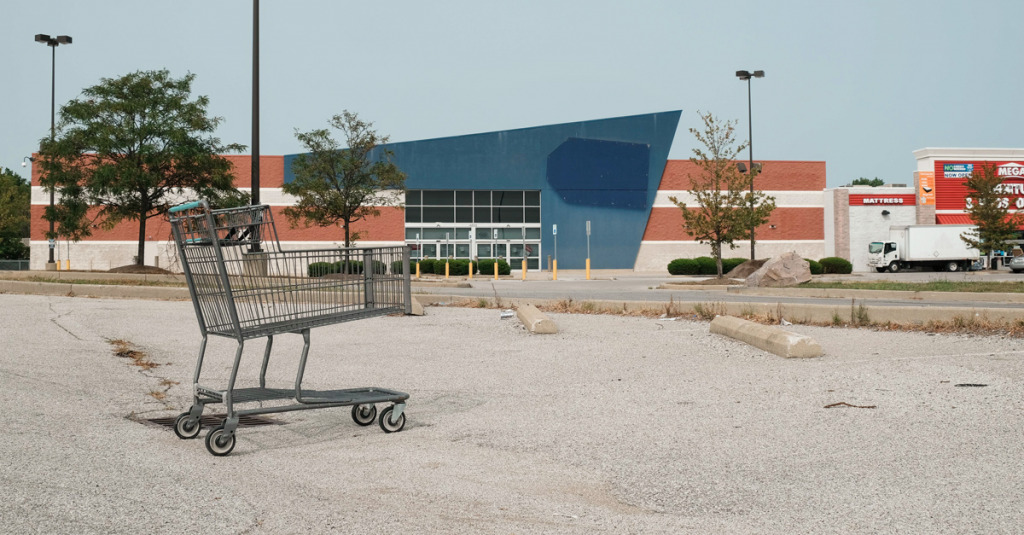 Indianapolis-area retail brokers remain mostly optimistic about the sector's future, despite some big—and likely long-lasting—hits it has taken during the pandemic.
The local vacancy rate climbed to 6.7% in the second quarter of 2020, from 4.2% a year prior, according to data from Cushman & Wakefield.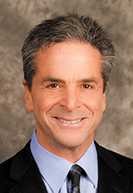 Brokers told IBJ the increase followed dozens of store closures across central Indiana, particularly among smaller, family-owned shops that couldn't survive months-long shutdowns of non-essential businesses last spring.
"Of all the different facets of real estate … retail is being affected the most," said Mark Perlstein, a retail broker and vice president in the Indianapolis office of Los Angeles-based CBRE. "I think a lot of vacancies existed prior to COVID-19, but it has absolutely driven an increase in vacancies among retailers, whether they're small, medium or large."
Data shows local market absorption is way off through the first half of the year, coming in at a deficit of nearly 16,000 square feet. By comparison, more than 792,000 square feet had been absorbed through the second quarter of 2019.
There's also a great deal of volatility across Indianapolis' submarkets. Areas like Whitestown and Westfield have vacancy rates at or near zero, while areas like the west and east sides of Indianapolis and downtown have rates of nearly 15% or higher.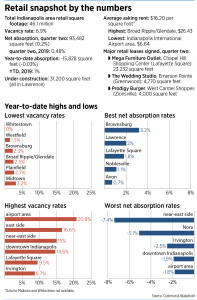 Brokers attribute the difference to the fact that suburbs are generally more desirable for retailers because they are population centers and often have higher-quality space than is found in the city. Even areas like midtown and the Glendale neighborhood have relatively low vacancy rates of 3.2% and 2.5%, respectively.
That's because, brokers say, much of the space in the older markets is becoming obsolete, and regional and national tenants are looking for areas that offer better space and a larger population for them to serve—even during the pandemic.
Perlstein said he expects the market will continue to see closures because of the pandemic for the next 12 months, if not longer. But he added that vacant spaces in more populous areas will have no trouble finding new tenants. That could even include the spaces where larger retailers—like J.C. Penney, Stein Mart and other department stores—could exit.
"There always tends to be a desire to backfill spaces if they're in good real estate locations," Perlstein said.
Tim Michel, managing principal at Cushman & Wakefield's Indianapolis office, said he believes shopping malls are generally still viable, with some caveats.
Speaking during IBJ's Commercial Real Estate & Construction Power Breakfast virtual panel on Sept. 10, Michel said all mall owners are trying to determine how to cope with anchor tenant losses, often the result of the store's own financial struggles. Many of the lower-quality malls are likely to have financial problems of their own because of the pandemic, which could drive several to the selling block in the months ahead.
Class A malls—which have higher per-square-foot sales—are going to be viable, Michel said. But the space "is going to have to be dramatically changed, and there isn't a mall in the country that doesn't have a redevelopment challenge right now," he said.
New uses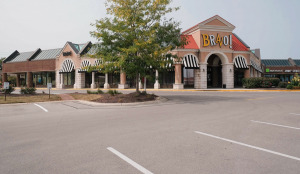 Mall owners, including Indianapolis-based Simon Property Group, which owns several shopping centers in the area, have for years been trying to evaluate what to do with vacant space—including the possibility of converting box stores to office or entertainment uses.
Simon is already marketing a large portion of the former Carson's space downtown for office space, something several brokers said is the best use for the property.
Michel said some malls, particularly suburban centers, could ultimately take on more of a "lifestyle-center approach," with new restaurants, hotels and recreational space.
In fact, the city of Indianapolis earlier this year unveiled its concept for what a reimagined Castleton Square neighborhood could look like, with a waterfront section, more walkable areas and a variety of new retail offerings and green spaces. The plan looks to motivate development opportunities, although most experts agree it would likely take decades for such a concept to become reality.
Bill French, a broker with Cushman & Wakefield, said many retail tenants that are looking to expand might capitalize on some of the vacancies at malls and strip centers.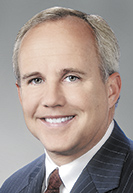 "I think as we get back to normal business over the course of the next few months, whatever that might be, we're going to see more retailers looking to expand," French said, adding there's a "tremendous amount of movement" among users looking to upgrade from lower-quality locations or hoping to add to their regional footprint.
Jacque Haynes, a retail broker with Indianapolis-based Midland Atlantic Properties, agreed.
"Most of our clients and most of the retailers today have a vision far greater than the next six months to 12 months," she said, adding that many are looking for ways to position themselves in the online shopping era—just as they had been before the pandemic.
In some cases, that means increasing their online presence, and in others, it means adapting their businesses to make themselves essential to brick-and-mortar shoppers, she said.
"There are a lot of clients that are looking for … opportunities, knowing that those who may not have been as well-capitalized might struggle," she said. "There are several groups right behind them wanting to come in and take on those spaces."
In addition to large vacant box stores, traditional urban and suburban shopping environments are still viable options, she said. This includes the likes of Bottleworks and Hamilton Town Center. Bottleworks is wrapping up the first phase of its construction, with several tenants lined up to occupy retail and specialized entertainment space in the coming months.
Still anchored
French and other brokers said businesses that were classified as essential during the shutdown at the start of the pandemic are continuing to thrive—particularly groceries and modern department stores like Walmart and Target, because customers have come to rely more heavily on them over the past several months, while farming out their non-essential needs to online shopping. French said he expects to see larger one-stop stores continue to grow their footprint in the years ahead, which is likely to bolster the bottom lines of other nearby retailers.
"If you're near those really strong anchor tenants, your business is going to be exposed to them and that traffic … so, there's good potential for you to grow your business as a result," French said. "But primarily, it's these essential retailers that are really performing well. And the ones that have the capital to do so are going to grow their market share over the next few years."
Haynes said clients looking to make moves now include restaurants and larger users like fitness centers and entertainment venues that believe they'll be able to increase their reach if they go elsewhere.
"I don't think retailers are just saying [they're] not going to seek out those opportunities anymore," Haynes said. "It's a timing issue. Those projects are still in high demand, and they still resonate with what consumers want at the end of the day."•
Please enable JavaScript to view this content.