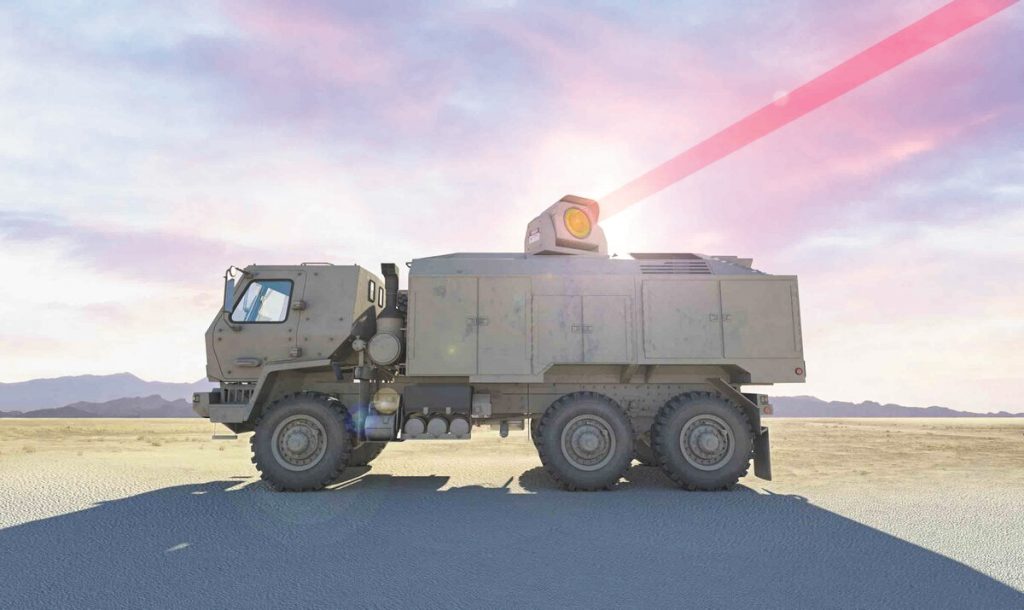 Indianapolis-based Rolls-Royce North American Technologies Inc., which has spent nearly $50 million developing technology for new laser weaponry over the past decade, says a dispute with a fellow military contractor now threatens that investment.
The Rolls-Royce subsidiary, which is also known as LibertyWorks, filed suit last month against Huntsville, Alabama-based Dynetics Inc. over a $130 million, three-year U.S. Army contract for which Dynetics is the prime contractor. LibertyWorks is one of Dynetics' subcontractors for the project.
At issue in the dispute: whether LibertyWorks has been able to meet contract requirements, and whether Dynetics is now allowed to seek other subcontractors to complete the project as a result.
The project is significant because high-powered lasers represent a potentially game-changing type of weaponry.
Though the Army has multiple laser weaponry projects in development, it does not yet use the weapons in the field.
In a 2018 report to Congress, the Congressional Research Service described high-energy lasers as having "the potential to change the very nature of warfare," in part because they are cheaper to operate than conventional weaponry and can be operated for extended periods of time, as long as their power supply holds out.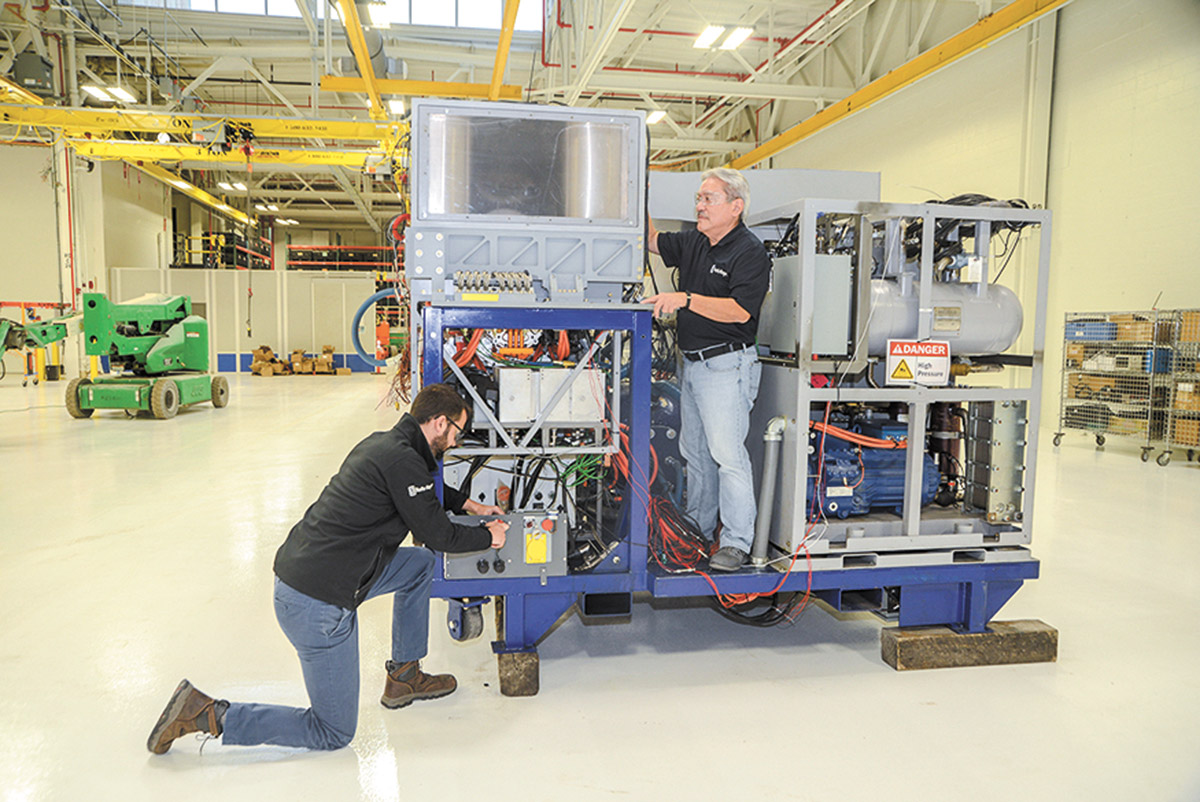 LibertyWorks filed its complaint Oct. 20 in Marion Superior Court; the case has since been moved to U.S. District Court in Indianapolis. Dynetics has asked for the case to be moved to U.S. District Court in Alabama, but the court has not yet ruled on that request.
In its complaint, LibertyWorks accuses Dynetics of having "manufactured a dispute" as an excuse to exit an agreement the two companies had been working under since 2017. And if Dynetics exits the agreement and pursues other contractors, LibertyWorks says, it fears its intellectual property will be at risk.
LibertyWorks is asking the court for a temporary restraining order and injunction that would prohibit Dynetics from negotiating with other companies until the arbitration process is complete. A hearing on the matter is scheduled for Dec. 4.
"Because of the almost $50 million investment required for LibertyWorks to be at its present technology readiness level, LibertyWorks strongly believes that no other vendor could meet the requirements and timetable for this project with Dynetics, which raises a serious threat of Dynetics sharing LibertyWorks's intellectual property," LibertyWorks said in its complaint.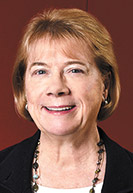 The project that Dynetics and its partners are working on fits into a bigger picture, said attorney Barbara Duncombe, a partner at Taft Law. Duncombe heads Taft's government contracts practice and works in the firm's Indianapolis and Dayton, Ohio, offices. She is not involved in the dispute between Dynetics and LibertyWorks.
The military has been working for several years to develop lighter tactical vehicles that carry more sophisticated levels of technology, Duncombe said. "If we have to fight another land war, that's what we're going to need."
Rolls-Royce provided a statement to IBJ that said, in part, it "remains deeply committed to providing the U.S. Army with the most innovative technology for power and thermal management for its Directed Energy programs."
Both Rolls-Royce and Dynetics declined to comment on the lawsuit itself.
The two parties' case filings reveal their divergent views, though they do agree on some aspects.
The companies started working together on the laser project in 2017, preparing to submit a bid for a $130 million U.S. Army contract for a high-energy laser tactical vehicle demonstrator project.
LibertyWorks and Dynetics entered into a teaming agreement that year in which Dynetics agreed not to use another company for the power and thermal management portion of the project, provided LibertyWorks was able to meet the required pricing targets, schedule requirements and technical capabilities.
The teaming agreement also specified that, should a disagreement arise, Dynetics and LibertyWorks would follow a specific dispute-resolution process. If the company's executives couldn't reach an agreement, the matter was to be settled by arbitration.

After two rounds of preliminary work, Dynetics won the contract this February, along with its subcontractors: LibertyWorks, Maryland-based Lockheed Martin Corp. and New Mexico-based MZA Associates. LibertyWorks' role in the project was to develop the laser's power and thermal management systems.
Between 2017 and 2019, some of the project specifications changed as the Army refined its goals. The current phase of the project is known as Option 3.
At this point in the chronology, LibertyWorks' version of events begins to differ from Dynetics'.
In its complaint, LibertyWorks says it negotiated with Dynetics from February to April on pricing for the updated power and thermal management system. The parties came to agreement on pricing in an April 25 phone call and in subsequent written correspondence, LibertyWorks says.
Then, on Sept. 17, LibertyWorks says, it received a letter from Dynetics that claimed LibertyWorks had failed to meet pricing and scheduling requirements, and that, as a result, Dynetics was no longer bound by the teaming agreement's exclusivity provision—meaning it was free to solicit bids from other companies for the work LibertyWorks had been doing.
LibertyWorks said it was "stunned" by the letter because it thought the pricing negotiations had already been settled.
Executives from both companies participated in a phone call on Oct. 7 but were not able to resolve the disagreement. In a letter sent to LibertyWorks later that day, Dynetics said it had determined that "LibertyWorks no longer qualifies for exclusivity under the teaming agreement" because the two parties had failed to reach an agreement over the phone.
LibertyWorks filed a demand for arbitration with the American Arbitration Association on Oct. 20. It filed suit against Dynetics the same day.
But in a separate filing, Dynetics alleges that, if it's prevented from seeking bids from other companies, that will hurt its ability to meet contract deadlines.
Dynetics alleges LibertyWorks "has been unable to meet several technical and schedule requirements" of the contract.
Dynetics also notes that the latest version of the project is more complex than previous versions and that "the contract scope for which LibertyWorks seeks to enjoin Dynetics from obtaining competitive proposals involves technical and schedule requirements that LibertyWorks has already demonstrated that it cannot meet during its performance on the less-complex Options 1 and 2 and in negotiations on Option 3."
Teaming agreements are "reasonably commonplace" among companies that work on contract, said John Sasaki, managing director of Chicago-based Victura Consulting.
"Given the scope of what the government or the customer's looking for, a specific company doesn't have all of the expertise under its own roof," Sasaki said. "Each firm brings something to the table to get to the solution."
Taft Law's Duncombe offered a similar view. Especially when a project is complex, she said, "It's unlikely that any one company could have the expertise to know everything."
Duncombe said it's also common for disputes to arise among project partners, especially when contract specifications change over the course of the project.
That being the case, the disagreement between LibertyWorks and Dynetics "seems very contentious," Duncombe said. "The law of averages is, almost 90% of people manage to get along even if life isn't perfect when we pursue things under a government contract."•
Please enable JavaScript to view this content.