Amid optimism that the pandemic is winding down, restaurant owners are urging Congress to address unfinished business related to COVID-19 relief.
In 2021, the Restaurant Revitalization Fund—part of a federal effort to save locally owned eateries pummeled by the pandemic—distributed $28.6 billion to more than 101,000 restaurants, bars and caterers across the country.
But that was only about a third of the companies that applied for help.
The money ran out before more than 177,300 others—who were seeking a total of $43.6 billion—could receive a dime.
Now, the Indiana Restaurant and Lodging Association is among groups calling on Congress to replenish the fund—and it wants Indiana's senators to sign on to a proposal that would provide enough cash for all the original applicants. But the bill, for now, seems stuck in neutral.
Patrick Tamm, CEO of the Indiana association, said the proposal could save more than 1.6 million additional restaurant jobs nationwide.
Citing research by the National Restaurant Association, he said the 2021 grants saved more than 900,000 restaurant jobs.
In Indiana, 1,192 restaurants, bars and caterers received more than $242 million.
Iozzo's Garden of Italy, 946 S. Meridian St., was one of them. It received nearly $112,000 last May, and owner Katie Harris said the money arrived at the right time.
"It really propelled us into being able to gear up for summer," Harris said. "We could get back, staffing-wise, where we needed to be."
She said other restaurants should have the same opportunity.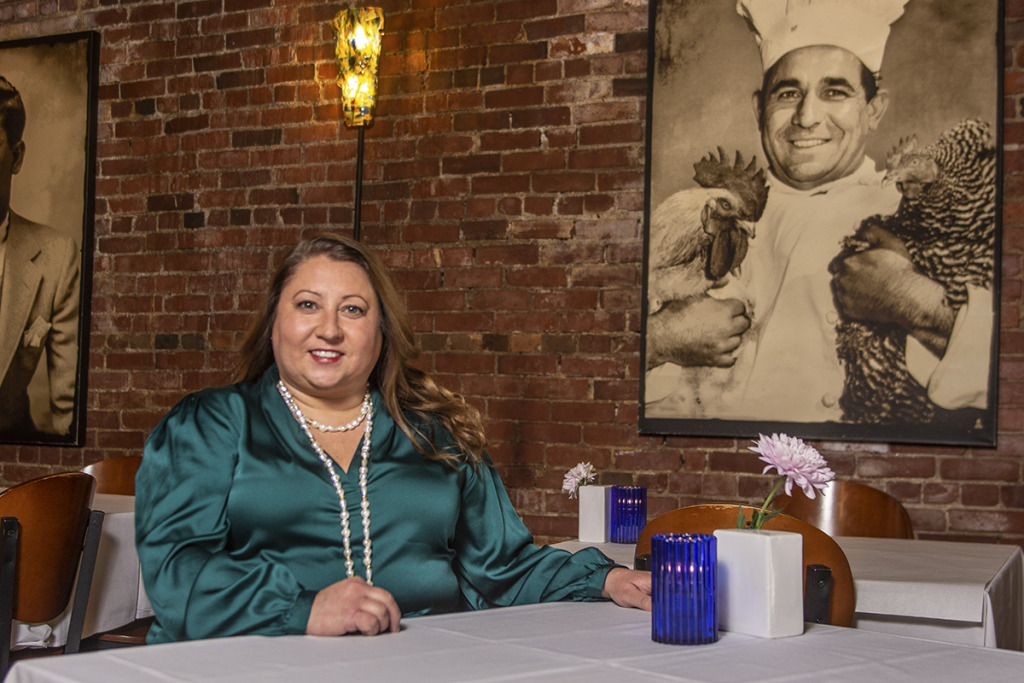 The U.S. Small Business Administration—which managed many of the pandemic relief programs—told IBJ the Restaurant Revitalization Fund was "met with overwhelming interest" and was "oversubscribed by 2-1/2 times" its capacity.
"The SBA recognizes that Main Street still needs additional support," said a statement the SBA sent to IBJ.
The fund was one of several programs Congress included in the American Rescue Plan, a $1.9 trillion stimulus package that President Biden signed into law on March 11, 2021. That was meant to build on a $2.2 trillion COVID-relief package known as the CARES Act that Congress approved and President Trump signed into law March 27, 2020.
The central program of both rescue efforts was the Paycheck Protection Plan, which offered forgivable loans to most businesses. But the restrictions of that program proved to be particularly difficult for restaurants, in part because the program was to be used for payroll and utilities, and many restaurants were shut down or all but.
The restaurant revitalization program was designed specifically to help restaurants deal with their pandemic-related losses. Companies could request up to $10 million, with no more than $5 million per physical location. Recipients are not required to repay the money as long as they use it for eligible purposes before March 11, 2023.
Publicly traded companies and companies with more than 20 locations were not eligible for grants.
'We need a little help'
Tamm described the Restaurant Revitalization Fund as an "incredibly effective recovery tool" for companies that received money.
But that was only 36% of applicants, which he said created an unfair playing field.
"It's almost as if you win a lottery," Tamm said. "Does your number get picked on the super ball tonight? Yes or no. That's really what it came down to."
In Indiana, 1,217 restaurants, bars and caterers seeking $131 million filed applications but did not receive money—not because they weren't deemed eligible but because the money ran out.
Sahm's Hospitality Group was among them.
The locally owned company operates more than a dozen restaurants and brewpubs in central Indiana, in addition to a catering business. It expected to receive $3.3 million that did not materialize.
Eddie Sahm, the company's chief operating officer, said Sahm's has experienced a 70% decrease in catering sales since 2019.
"This isn't to build more restaurants," he said of Restaurant Revitalization Fund money. "This is to maintain what we had before. We need a little help."
Sahm said he's concerned that the Continuing Emergency Support for Restaurants Act—a U.S. Senate proposal to replenish the fund with $48 billion—hasn't progressed since it was introduced in August.
"Zero people are talking about it," he said. "That's not exactly how politics move. There are no needles moving."
Tamm said he's hopeful the legislation can be attached to a larger spending bill this spring. The bipartisan bill was introduced by Sen. Ben Cardin, a Democrat from Maryland, and Sen. Roger Wicker, a Republican from Mississippi.
"The restaurant money is a fairness issue," Cardin told reporters on Jan. 5, according to a Bloomberg story. "Some restaurants got it and others did not."
Other lawmakers have recently joined the effort.
Last week, Democratic Colorado Sen. Michael Bennet, a member of the Senate Finance Committee, joined as a co-sponsor.
"Restaurants have been among the hardest-hit businesses during the COVID-19 pandemic, and they need our support," Bennet said in a statement.
The Indiana Restaurant and Lodging Association is urging Indiana Sens. Todd Young and Mike Braun, both Republicans, to sign on to the legislation as well.
Braun said in a written statement that he would oppose new federal spending but that unspent general COVID relief could be repurposed for restaurants already approved for revitalization funds.
Young's office declined to comment.
Lingering challenges
According to a January survey by the Indiana Restaurant and Lodging Association, which asked restaurant operators about their circumstances since March 2020:
◗ 59% are less profitable now.
◗ 50% have fallen behind on expenses.
◗ 54% have accumulated additional debt.
In 2020, Sahm's Hospitality Group permanently closed two downtown locations: Sahm's Cafeteria inside OneAmerica Tower, 200 N. Illinois St., and Sahm's Tavern, 433 N. Capitol Ave.
The company's founder, Ed Sahm, who opened the original Sahm's Restaurant in Fishers in 1986, said the pandemic has yielded "winners and losers" in the food service industry.
"The winners are clear," he said. "They're the drive-throughs, the national chains, the fast-food places. They are thriving."
He characterized Sahm's Hospitality Group sites as full-service neighborhood places with indoor seating or locations that "rely on celebrations and parties."
One Sahm's location, Liter House, 5301 Winthrop Ave., is a banquet and catering facility in the Meridian-Kessler neighborhood. Sahm's established its catering company 36 years ago in tandem with the first restaurant in Fishers.
"The caterers of our community have really been decimated" by the pandemic, Sahm said.
Eddie Sahm, Ed's son, said 10 events at Liter House were canceled during December's spike of the omicron variant of COVID-19.
"We had paid staff, and paid for linens, food and operational things you can't take back to a vendor and ask them to forgive your costs," Sahm said. "They're operating on a tight budget, just like we are."
While Sahm's holds out hope for $3.3 million in federal aid, five of its catering competitors rank among the top 10 local recipients of Restaurant Revitalization Fund grants.
Kahn's Catering received $5 million, Crystal Catering received $4.7 million, Ritz Charles Inc. received $2.9 million, MBP Catering received $2.4 million, and Jug's Catering received $1.8 million.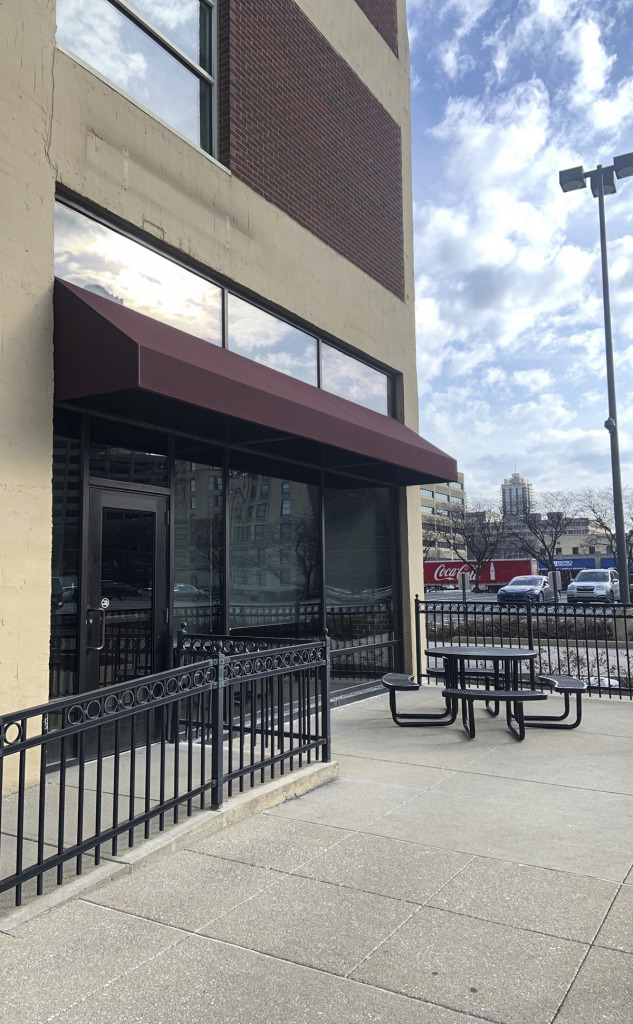 Good timing
Harris, who opened Iozzo's in 2009, said she was ready to apply for a Restaurant Revitalization Fund grant on May 3, 2021, the first day applications were accepted.
She said webinar experts advised restaurant owners to be prepared.
"They said, 'You have to make sure you apply on the very first day, or this money is not going to be available,'" Harris said.
Beyond the $43.6 billion gap between requested money and the money that was available, litigation complicated the fund's rollout.
The American Rescue Plan Act established priority groups for receiving funds. For the first 21 days of application reviews, the SBA was to approve businesses owned by women, military veterans and "socially and economically disadvantaged" individuals.
Restaurant owners in Texas and Tennessee successfully argued that the priority period was discriminatory, and federal court rulings halted payments to nearly 3,000 applicants. Some priority applicants were approved but not funded.
Harris qualified as a priority applicant before receiving her grant.
"I wish everybody would have received the help they needed," she said.
Harris said Iozzo's spent its Restaurant Revitalization Fund money on "traditional operating costs" such as payroll, rent and utilities.
The grant also helped Iozzo's navigate the challenge of supplier shortages.
"Even though we had to pay a little bit more for products, we didn't have to adjust menu prices so drastically," Harris said. "We could keep things level for our guests."
Worth the effort
At Flatwater, a Broad Ripple restaurant nestled along the Central Canal at 832 E. Westfield Blvd., owner Michael Yount received more than $383,000 from the Restaurant Revitalization Fund.
He didn't qualify as a priority owner, and he said applying wasn't a breeze.
"I think the process was overwhelming for a lot of people," Yount said. "I know it was for me, but I'm fortunate that I've tried to surround myself with individuals who are knowledgeable in those areas. If I didn't have those connections, I honestly don't know if I would have felt comfortable sitting down to do that. It was complicated."
In the words of Tamm, the SBA executed "a full body search" on an applicant's tax returns, revenue and expenses.
"These are vetted programs," he said. "These are demonstrated losses."
Similar to Harris at Iozzo's, Flatwater owner Yount was ready to apply for a grant as soon as possible.
"The day it went live, I sat with my accountants around a table," he said. "It took us 15 or 20 minutes to enter all the data. But we submitted it within a half hour of them opening the online portal."
In business since 2010, Flatwater used its Restaurant Revitalization Fund money to replace lost revenue and to help offset increased costs in supplies. Money was spent on personal protective equipment and COVID-19 tests.
The grant also helped cover labor costs.
"We're doing less revenue and paying more hourly, in general," Yount said. "I'm not hiring dishwashers for anything under $15 an hour. Two or three years ago, those positions were in the $11 to $13 range."
This winter, Flatwater took advantage of its slow season by replacing its roof and two HVAC systems. Yount said business picks up when the weather gets warmer.
A significant number of Flatwater customers sit outdoors, a format similar to Iozzo's, which features courtyard seating behind the restaurant.
"We're looking forward to this spring," Yount said, "probably more than we've been looking forward to in a few years."
Meanwhile, he said he endorses the push to replenish the Restaurant Revitalization Fund.
"I know there are still businesses out there that could definitely use that lifeline," Yount said.•
Please enable JavaScript to view this content.