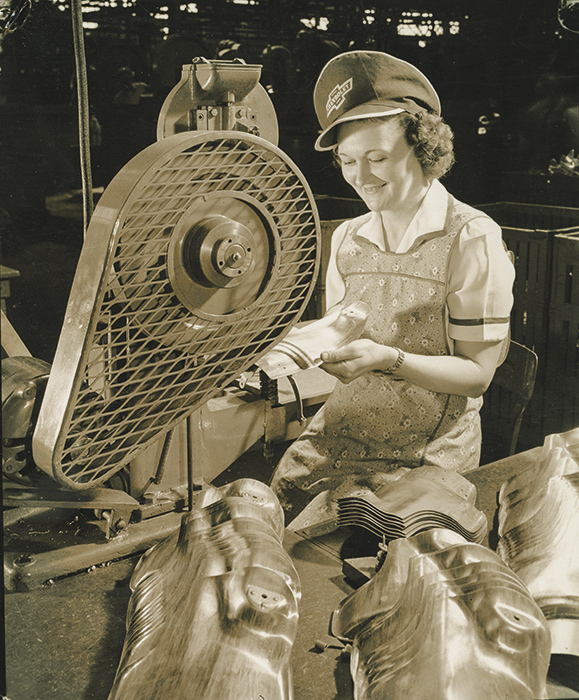 In October 1930, General Motors purchased a 54-acre truck and auto facility just west of downtown from the Martin-Parry Manufacturing Corp. and built a metal stamping plant there. The plant closed in 2011 after 80 years of operations. This photo was taken in the 1940s of a woman sanding parts using a power grinder at the plant. Today, the site is owned by locally based Ambrose Property Group, which purchased it from a group set up to handle former GM real estate. Ambrose planned to develop the site into the Waterside mixed-use district but announced last fall it would not pursue the project and planned to sell the land. Ambrose is now embroiled in legal proceedings with the city, which would like to purchase the property—and has threatened to use eminent domain if necessary.
Source: Indiana Historical Society
Credit: The photo is courtesy of the Indiana Historical Society. More images are available at images.indianahistory.org.
Please enable JavaScript to view this content.