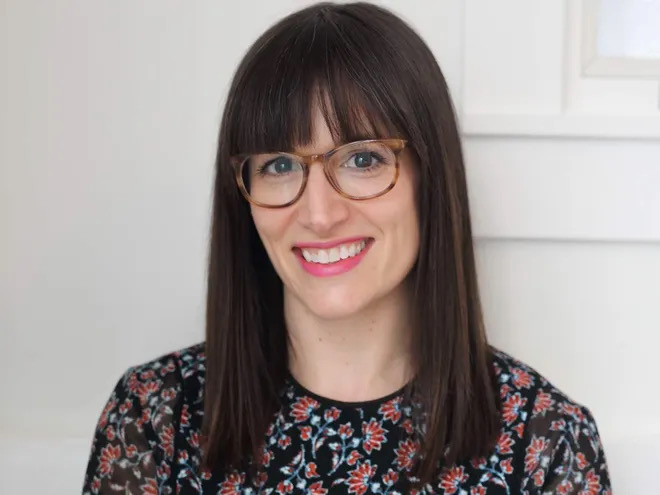 Indianapolis-based art historian Sarah Urist Green said she was eager to join the curatorial team for the second Butter fine art fair after the event's 2021 debut combined elements of a museum show and a gallery marketplace in a festive setting.
"It's a great art show where everything is for sale, but it's treated like a museum show," said Green, who worked as a curator at the Indianapolis Museum of Art from 2007 to 2013 and hosted PBS Digital series "The Art Assignment" from 2014 to 2020. "I've worked in museums, and Butter is better than many museum shows I've worked on. It's really gratifying to see it happening here."
Organized by cultural development firm GangGang, Butter 2 is scheduled Sept. 1-4 at the Stutz, 1060 N. Capitol Ave. Works by 44 Black artists will be displayed, and the event requires no fees paid by artists and it collects no commissions on sales.
GangGang founders Mali Jeffers and Alan Bacon invited Braydee Euliss, formerly the executive director of bygone museum Indianapolis Contemporary, and Green to help select artists for the second edition of Butter.
The roster includes Los Angeles-based mixed-media specialist April Bey and Louisville-based sculptor Kiah Celeste among dozens of artists based in Indiana.
Green, who's married to best-selling novelist John Green, authored 2020 book "You Are an Artist: Assignments to Spark Creation."
She told IBJ about her role at festive arts showcase Butter:
Did you attend Butter last year?
I did. I attended the Sunday of Butter. I went thinking it would be quiet on a Sunday afternoon. And it was not at all quiet. It was amazing. The art was outstanding. I don't want to say it was a party, but it was like a party where everyone was enjoying and appreciating the art. I'm used to art gatherings and I'm used to parties near art where the people aren't really paying attention to the art, but this was such a different scene. It was a really lively community-based scene. There were people from all different parts of the city, and I was really energized by it.
Mali and Alan at GangGang obviously are making their mark in the cultural community. What do you think about their approach and the moves they're making?
I think it is super smart. As a culture worker in Indianapolis, sometimes I can focus on what's not there. And with what GangGang is up to, it's not like they're looking at other cities and trying to replicate something other people are doing. In my view, they're meeting Indianapolis where it is. They're seeing our community, they're seeing the local talent and they're seeing the potential. Then they're creating these experiences, be it a music event, a gathering or Butter, where it's showing off the best of not only what we have creatively but who we are in terms of audience. I think it's refreshing and it's opened my eyes and given me a more optimistic view of where the city can go culturally.
What's your specific role this year?
I'm on the curatorial team. Braydee Euliss is the lead of the curatorial team, and she's the one who really makes it happen. She's a creative tour de force, but she's also super competent and really good at organizing everything. I worked with her and Mali and Alan to decide which artists we were going to invite to participate in the fair. We had them submit work that they wanted to include in the fair, and we did as many studio visits as we could. Part of the process for me was going around the city and visiting with artists. One of the best parts of curating is going in the studio and seeing work and artists in their natural environment. Those conversations are important for artists to have—to be able to think holistically about their work and to be part of a creative community. You're talking about your work and making plans for the future.
Abstract artist Sam Gilliam died in July at age 88, and I saw his name on the roster of Butter artists. Do you know what work of his will be displayed?
Rhonda Long-Sharp is having a Sam Gilliam show at her gallery [Long-Sharp Gallery, 50 W. Washington St.] concurrent with Butter. She is installing one of Sam Gilliam's works in Butter. It's a work on paper. I've seen an image, but I haven't seen it in person yet. We were excited by the chance to show it. Obviously Sam Gilliam's work is outstanding. I think it's important for local artists to have their work shown alongside art from elsewhere and also artists at different stages of their career. For me, it's really cool to be able to show younger artists or emerging artists from Indianapolis alongside a work from Sam Gilliam.
Please enable JavaScript to view this content.