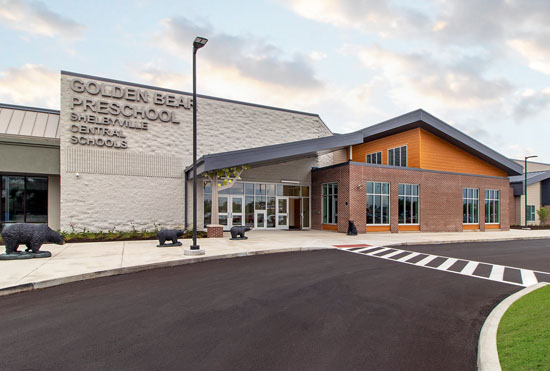 Indianapolis-based architectural and engineering firm Schmidt Associates has acquired a design firm in Kentucky in an effort to expand its services and client reach.
The acquisition of Louisville-based Arrasmith Judd Rapp Chovan Inc. was announced Tuesday. Terms of the deal, which closed in early January, were not disclosed.
Schmidt Associates principal and CEO Sarah Hempstead said her 44-year-old firm, which employs about 100 at its downtown office at 415 Massachusetts Ave., has been looking to expand by tapping into new markets.
"We're thrilled to welcome the Arrasmith team into the Schmidt Associates family," Hempstead said in written remarks. "With this integration comes tremendous opportunity for growth and new pursuits that will benefit our clients and the communities in which we build."
Arrasmith, founded in 1926, generally works on health care industry projects such as medical labs, research facilities and hospitals. It has designed projects in 28 states, as well as overseas, with work in Pakistan, Turkey and the United Kingdom.
Schmidt and Arrasmith collaborated on a project—a medical building in Karachi, Pakistan—before deciding a merger was in the interest of both firms, Hempstead told IBJ.
Hempstead said the Arrasmith office is expected to double its employee count, to 22, over the next three years. The office will be able to benefit from Schmidt's engineering strengths to land new projects.
"Our firms each bring a rich history of design excellence to the table, allowing us to provide our clients with an even greater level of insight," John Robertson, partner at Arrasmith, said in written remarks. "Our skills, cultures, and portfolios complement each other very well."
Robertson, who joined Schmidt as a principal following the merger, now oversees the Louisville office.
Schmidt has been involved in several major projects in recent years, including the Penrose on Mass mixed-use development, the OrthoIndy Foundation YMCA on Lafayette Road and the complete overhaul of a former Marsh supermarket into a preschool in Shelbyville.
Please enable JavaScript to view this content.