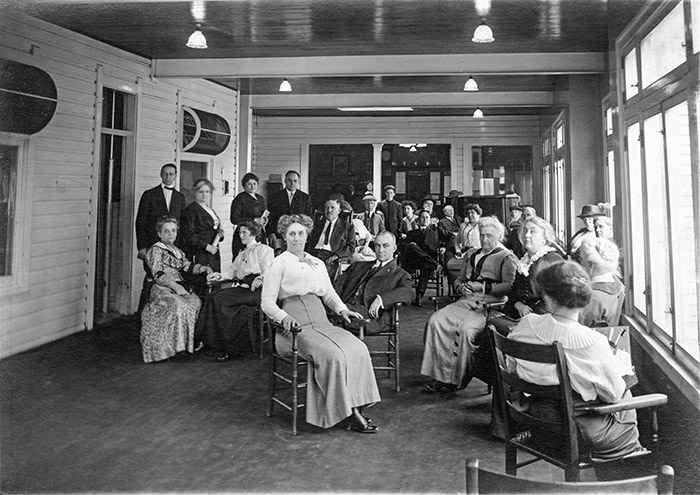 In the late 1890s and early 1900s, mineral waters fed from local springs fueled the Martinsville economy, drawing thousands of people seeking cures for dysentery, rheumatism and muscle pain. The Martinsville Sanitarium, constructed in about 1897, offered visitors a high-end retreat where they could take healing baths in the mineral waters. According to the Indiana Historical Society, guests in 1911 paid $18 to $35 per week for a room and treatments at the sanitarium. This undated photo shows guests sitting on the resort's porch. Also called the Martinsville Mineral Springs Hotel, the health resort remained open until about 1957. Today, Flaherty & Collins has repurposed the site to create a senior housing community called The Retreat at Mineral Springs.
Sources: Indiana Historical Society, Indiana Landmarks, Flaherty & Collins Properties
Credit: The photo is courtesy of the Indiana Historical Society. More images are available at images.indianahistory.org.   
Please enable JavaScript to view this content.