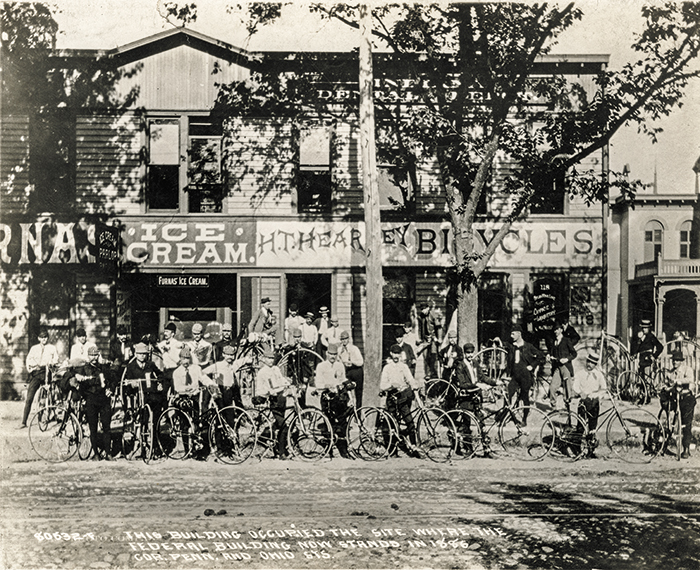 H.T. Hearsey Bicycles store was on Pennsylvania Street, between New York and Ohio streets, when this photo was taken in 1896. The building originally housed a skating rink. But the bicycle sales and repair shop opened there in 1890 and stayed through 1899. The shop sold Columbia and Crescent bikes, but also its own style, called the Ben Hur, which was made locally. Just a few years later, the building was razed to make way for construction of the Federal Building, which was completed in 1905. Today, bicycle sales are exploding. See page 3A to find out why.
Sources: Indiana Historical Society, "Major Taylor: The Extraordinary Career of a Champion Bicycle Racer" by Andrew Ritchie
Credit: The photo is courtesy of the Indiana Historical Society and is part of the W.H. Bass Photo Co. collection. More images are available at images.indianahistory.org.
Please enable JavaScript to view this content.