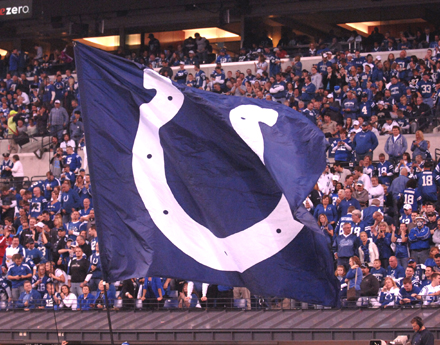 The Indianapolis Colts said midday Friday that positive COVID-19 results for individuals in the organization were incorrect and that further testing has confirmed the individuals are negative for the virus.
"After consultation with the NFL and Chief Medical Officer Dr. Allen Sills, the team will open the practice facility this afternoon under the league's intensive protocol and will continue preparation for Sunday's game against Cincinnati," the team said in a statement.
The update came several hours after the Colts initially announced that "several individuals within our organization" had tested positive for the virus.
In the initial statement, the Colts had said it was in the process of confirming the tests and had closed its practice facility. "The team will work remotely while following NFL protocols," the original statement said. "We are in communication with the NFL and will have more information when available."
The Atlanta Falcons closed their facility Thursday following a second positive test for COVID-19, the Tennessee Titans played Tuesday following a 16-day layoff because of an outbreak, and the New England Patriots have twice had their original Week 5 matchup against Denver postponed following four positive coronavirus tests by players. They're set to play Sunday.
Please enable JavaScript to view this content.