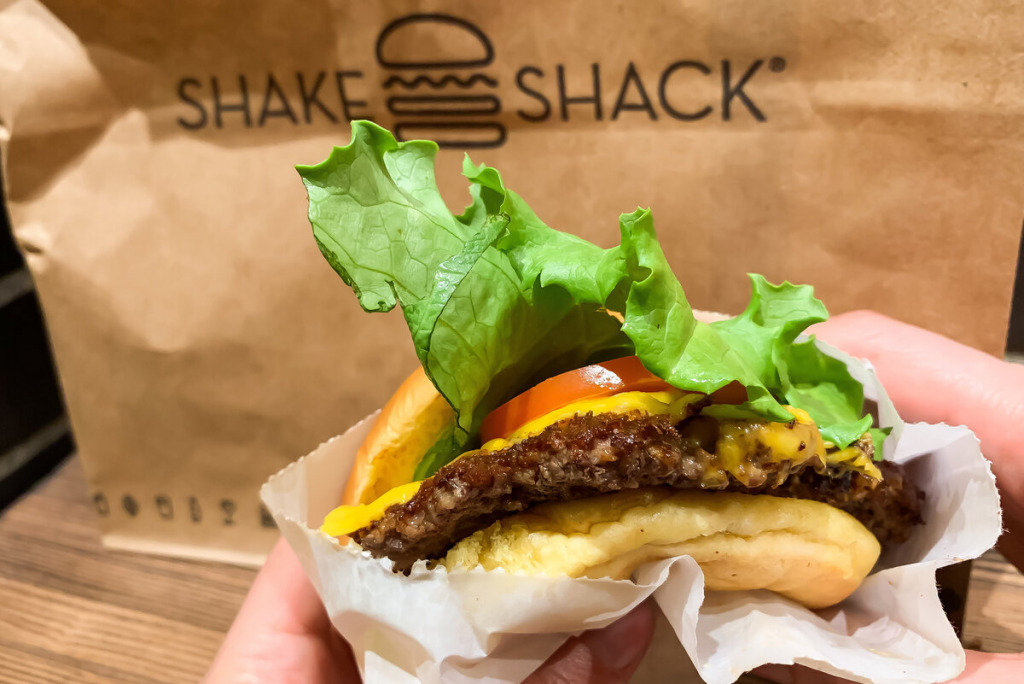 Burger chain Shake Shack Inc. has filed plans to open a fourth Indianapolis-area location, this one at the Fashion Mall at Keystone.
According to a permit filed with the city, Shake Shack plans to open a 2,995-square-foot restaurant at the mall. Blueprints show that the restaurant would be configured with a dining room that opens to the interior of the mall, with a separate pickup counter that is accessible from the parking lot on the opposite side of the space.
Shake Shack will be taking a space at the mall that formerly housed a Tesla dealership. The dealership, which opened in late 2013, closed last year amidst the pandemic. Tesla's Castleton location remains open.
The Fashion Mall restaurant will be the fourth Shake Shack for the Indianapolis area. A location is planned to open in the third quarter in the newly built Ardmore apartment development at the corner of New York and Delaware streets in downtown Indianapolis.
Other Shake Shacks are planned for The Yard development in Fishers and Indianapolis International Airport. The Fishers and airport locations were to have opened already but those plans have been delayed because of the pandemic.
IBJ was unable to reach Shake Shack for details on when the Keystone location may open.
Shake Shack started in 2000 when celebrity chef Danny Meyer opened a hot dog stand in New York City's Madison Square Park. The company converted that cart into a full restaurant in 2004, and today the company has 300 locations in the U.S. and overseas.
Please enable JavaScript to view this content.