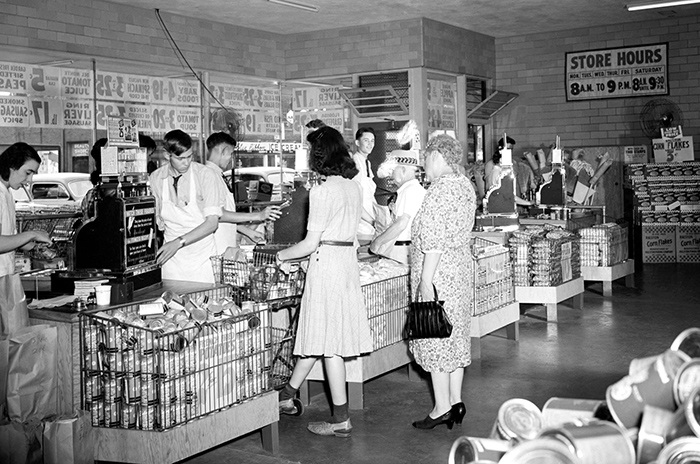 The Standard Grocery Co. was launched and owned by Lafayette Jackson, a Kentucky native who came to Indianapolis in the late 1800s, where he began to open food stores. Early on, customers did not shop for items themselves; they gave a list to grocers, who would pull the products for them. By the early 1900s, groceries became self-service stores, in which customers would pick up their own goods and pay for them at check-out stations, like the ones shown in this Aug. 9, 1941, photo at a Standard Grocery on East New York Street. Standard would eventually own as many as 250 stores. In 1947, National Tea Co. acquired the Indianapolis company's assets, including dozens of Indianapolis stores and two warehouses.
Sources: Indiana Historical Society, The Weekly View
Credit: This photo is courtesy of the Indiana Historical Society and is part of the Larry Foster Collection. More images are available at images.indianahistory.org.
Please enable JavaScript to view this content.