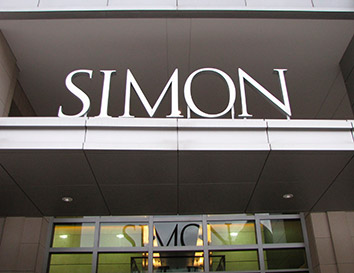 A partnership that includes Indianapolis-based mall giant Simon Property Group has snagged yet another retailer—and in the same week that it struck a deal to acquire legendary clothier Brooks Brothers.
Simon and apparel licensing firm Authentic Brands Group received approval this week from a U.S. bankruptcy court to acquire demin seller Lucky Brand Dungarees, according to multiple media reports.
Operating together as a venture named Sparc Group, the 50-50 partners have agreed to buy Lucky for $140.1 million.
Lucky has more than 175 stores in North America, and its merchandise is also often found in department stores such as Macy's. Lucky has two stores in the Indianapolis area—one at Circle Centre mall and one at the Fashion Mall at Keystone, both of which are managed by Simon.
It was not immediately clear how many stores Sparc planned to keep open, but it is expected to negotiate with landlords to keep "key stores" open in North America.
Los Angeles-based Lucky filed for Chapter 11 protection on July 3 in federal bankruptcy court in Delaware. Blaming the retailer's troubles in part on the coronavirus pandemic, Lucky officials said they had a deal lined up to sell the company to Sparc Group. The acquisition required approval from the court.
Lucky was created in 1990 and has since gone through several owners, most recently the private equity firm Leonard Green & Partners.
A similar situation unfolded this week with Brooks Brothers, the 200-year-old New York-based clothier that has dressed nearly every U.S. president.
Brooks Brothers also filed for Chapter 11 bankruptcy in July. On Tuesday, it announced a deal to be acquired by Sparc for $325 million.
Simon and Authentic have teamed to buy other retailers in recent years. Earlier this year, they acquired a majority interest in fast-fashion retailer Forever 21. They also were part of a group that bought Aeropostale out of bankruptcy in 2016.
Simon, Authentic and mall landlord Brookfield Property Partners reportedly are in talks to acquire J.C. Penney.
Please enable JavaScript to view this content.