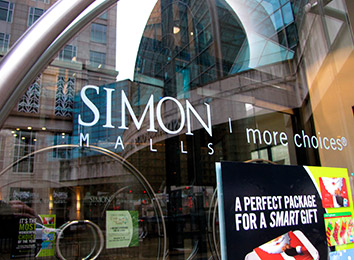 Indianapolis-based Simon Property Group has reached an agreement with the owner of Ann Taylor, Loft and Lane Bryant to keep those clothing stores open in Simon malls, according to retail real estate advisory services firm RCS Real Estate Advisors.
New York City-based RCS said the agreement Simon made with Premium Apparel LLC will keep all 235 stores in Simon properties open.
All three of those retailers, among others, were previous operated by Mahwah, New Jersey-based Ascena Retail Group Inc., which filed for bankruptcy in July. As part of its bankruptcy plan, the company said it would close all of its Catherines stores, a "significant number" of Justice stores and a select number of Ann Taylor, Loft, Lane Bryant and Lou & Grey stores.
In December, Premium Apparel, an affiliate of New York City-based private equity firm Sycamore Partners, acquired the Ann Taylor, Loft, Lane Bryant and Lou & Gray brands from Ascena Ascena Retail Group for $540 million and agreed to keep 900 stores open as part of bankruptcy agreement.
RCS said Premium Apparel approached Simon to request rent relief for the 235 stores after the sale but couldn't reach an agreement. Premium announced it would have to close 185 stores in Simon malls without the rent relief.
Simon then filed a lawsuit accusing Premium Apparel of violating its pledge to the bankruptcy court to keep all 900 stores acquired from Ascena open.
RCS said Simon withdrew that suit in late February after negotiating a new lease agreement with Premium Apparel.
"We are pleased to have played a key role for our clients … by utilizing our long-standing landlord relationships to reach an agreement that is beneficial to both sides," said Ivan Friedman, president and CEO of RCS, in written comments.
Simon, the largest shopping center operator in the United States, owns or has an interest in more than 200 retail properties. Simon stock was up 1.2% Wednesday morning, to $112.32 per share.
Please enable JavaScript to view this content.