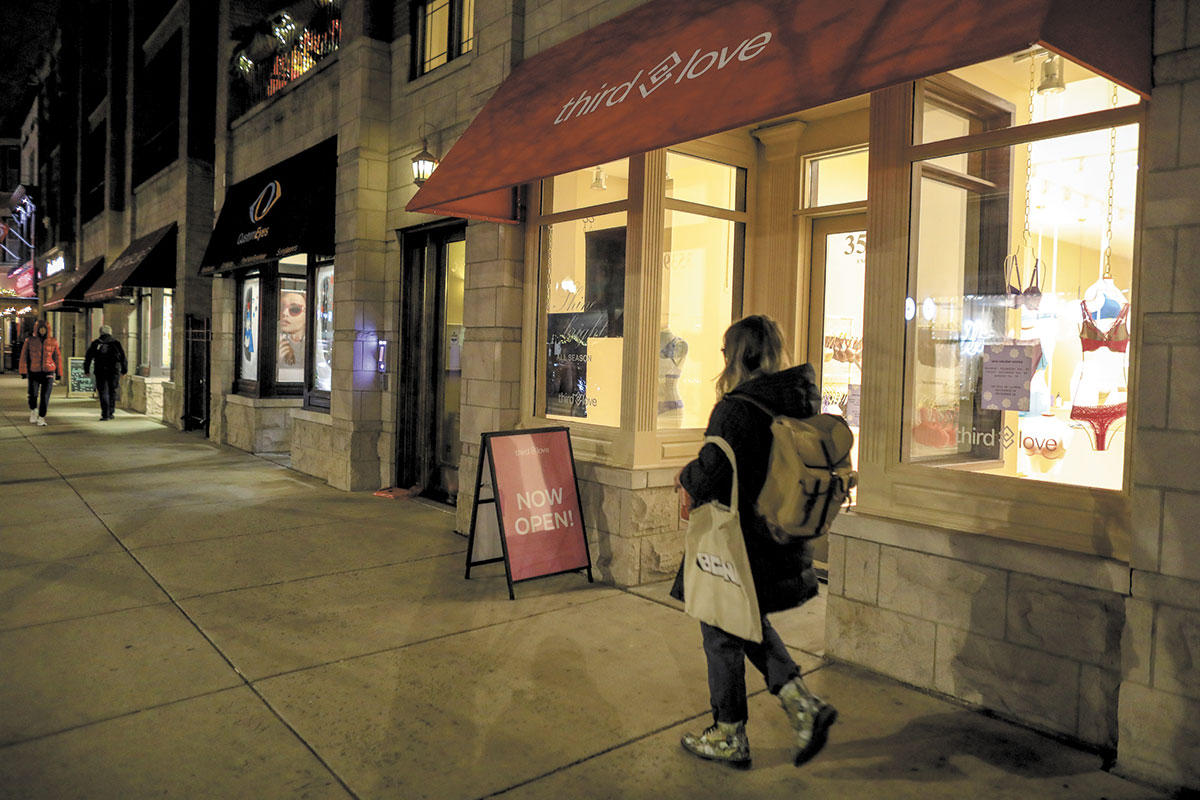 Simon Property Group is getting a leg up on the emerging trend of online-only retailers moving into brick-and-mortar stores, a strategy that analysts say could have a big payoff for the Indianapolis-based shopping mall giant as it looks to develop new tenants.
Simon is partnering with Leap Services Inc., a 4-year-old Chicago-area company that helps e-commerce businesses open physical spaces faster and more cheaply than they could on their own. That's because Leap handles nearly everything needed to launch a store, from space design to staffing and store management to making lease agreements with property owners such as Simon.
The arrangement reduces the risk for online retailers who want to test having a physical presence and for shopping center owners who want to work with a known entity that has experience helping e-commerce ventures make the transition. Leap currently works with about 60 brands and operates 100 stores across 10 markets.
Simon's partnership with Leap will begin with a pilot that rolls out early next year, with four online retailers opening locations at upscale Simon malls in Los Angeles and Boca Raton, Florida.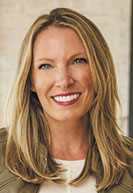 The partnership comes on the heels of Simon's investment in Leap's Series B funding round earlier this year, which raised $50 million in capital. It was one of 10 companies to back Leap during the round, and the only real estate firm to do so.
Alison Melton, president of Carmel-based Roe Commercial, called the retail partnership a savvy move for Simon.
"They're getting a known brand in its infancy of having a physical store. And since Leap is helping the brand develop the store, it's much lower risk for Simon," she said. "Plus, if it takes off and they transition into a long-term, permanent retailer, they'll most likely stay in whatever Simon property they start in."
It doesn't hurt that many companies partnering with Leap these days are well-known and well-funded up-and-comers, she said. They include clothing stores such as Goodlife, ThirdLove and True Classic, along with candy store Sugarfina, all of which are part of the initial pilot with Simon. Mack Weldon and Nadaam are also among the larger retailers working with Leap on physical stores.

'Where the action is'
Leap officials said they are eager to work with Simon because of the experience and advice company officials bring to the table. Simon is the biggest shopping center operator in North America,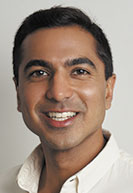 "Over the last couple of years, we've been able to develop an incredible relationship with the folks at Simon Property Group, and they've been awesome partners and incredibly supportive as it relates to, you know, helping us think through the new approach," said Amish Tolia, co-CEO of Leap.
"So, we've cultivated a relationship over the years, and we're now at a place where we get to forge the next chapter of our relationship and actually bring some of our great brands into their amazing centers."
Tolia, who started the firm in 2018 with business partner Jared Golden, said the decision to start with Simon in California and Florida is a function of Leap's being steeped in those markets already. He said the goal is to eventually extend the partnership to other markets in which Simon has a presence—like Dallas, Chicago and New York—and down the line, into midsize locales like Indianapolis and Nashville.
"It's not a question of if, but when, we will actually begin deploying more store locations in the Midwest," Tolia said. "Chicago today is one of our largest markets, so we will certainly be in the greater Chicago market [with this program] sooner rather than later."
Simon did not respond to requests for comment for this story. But during the company's most recent earnings call, which occurred before the partnership was announced, Simon Chairman and CEO David Simon said he believes there's a lot more interest in retail space than many people realize, opining that the "flight toward bricks and mortar [from e-commerce] is real."
"If they're in the retail business and they want to grow, they're going to open stores, and it's that simple, because the returns on e-commerce just aren't quite what everybody talks about," he said. "… it's been a difficult year for e-commerce, and bricks is where the action is."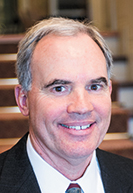 Doug McCoy, the Al and Shary Oak director of real estate at Indiana University, predicted that Simon's portfolio will see a boost from the partnership, but he cautioned that it will likely take a while.
"Simon wants to have successful malls, and they want companies in there that are paying rent, healthy and vibrant," he said. "And Leap is trying to expand their sales and reach a greater customer base. This is a great way to do all that. If it goes as planned, I think this is something we'll see continue and grow through their mall portfolio."
He said the trickle into a market like Indianapolis will likely start with an upscale property like the Fashion Mall at Keystone—Simon's flagship shopping center in central Indiana.
'Immediate gratification'
Specific terms for Leap's leases with its landlords and agreements with retailers are not available, but Melton, the broker, said most leases are likely for less than a year, to give both Leap and the retailer flexibility—in the event the concept isn't successful, or a larger space is needed.
She said while it's likely retailers pay a larger portion of sales to Leap than they would directly to a mall landlord, the deal offers online brands an escape from the overhead costs of opening a store and makes the opening process much quicker.
Most Leap-backed stores can open in three to six months, where a traditional store can take as long as a year to get up and running.
"This is immediate gratification for a store, so [Leap is] streamlining it to help online brands determine whether or not having a physical, brick-and-mortar location is the right move for them," Melton said. "The intent is for this to be a very temporary space so a brand can dip their toe into a physical store, while they already have their online presence."
Roger Lee, a senior research analyst with Columbus, Indiana, investment adviser Kirr Marbach & Co. LLC, said it's likely Simon invested $5 million to $10 million in Leap, but the company is not required to disclose that number.
"It's not that material of an investment for Simon, but Leap has the potential to be a really high-growth company," he said. "Simon might want to do larger follow-up investments later on as the concept flourishes. From the investment perspective, it's actually a very interesting setup."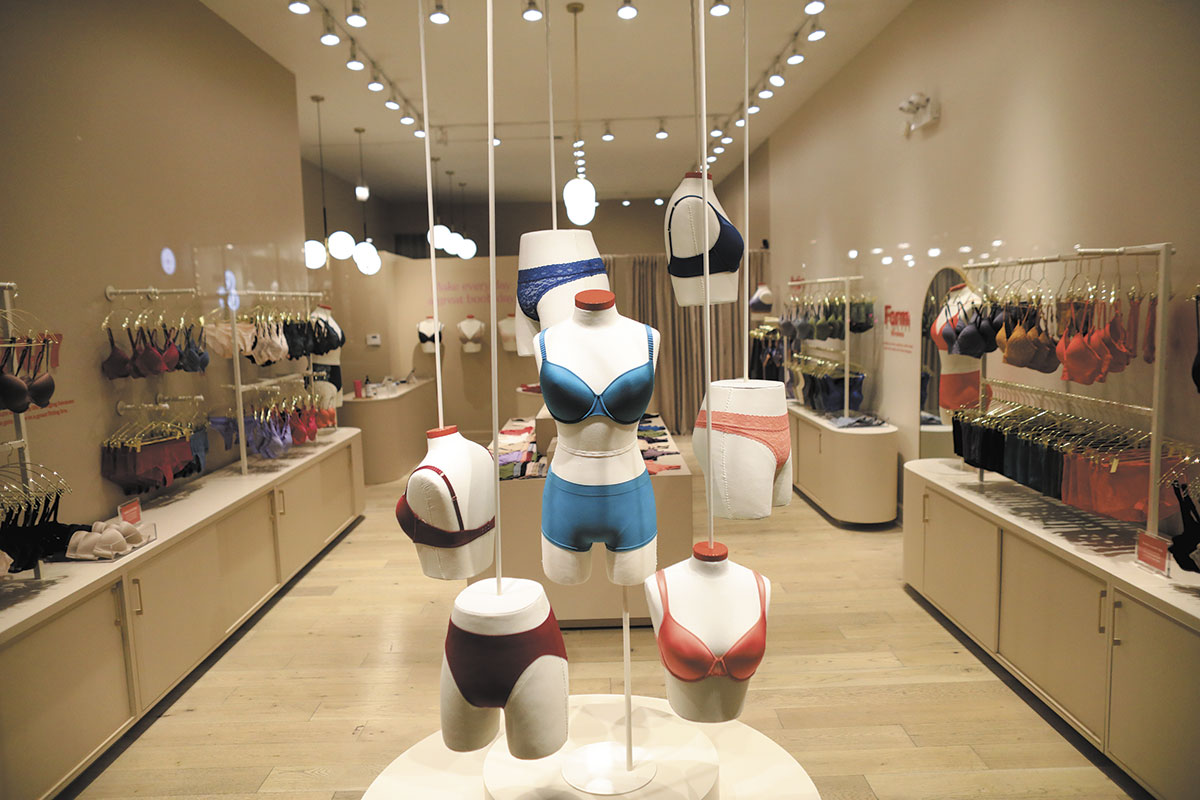 'Really shrewd'
The move comes as Simon stock has rebounded since September, rising 35% to $118 per share on Tuesday, though it is down more than 24% from a year ago.
For the third quarter of the year, Simon reported revenue of $1.3 billion and profit of $539 million—down from $680 million for the quarter a year prior but beating Wall Street estimates by 21 cents per share.
Occupancy rates at Simon properties also are recovering from the pandemic downturn, rising to 94.5% at the end of September compared with 92.8% a year ago.
In recent years, Simon has made substantial moves in the retail sector, including taking over competitor real estate investment trust Taubman Centers in late 2020, as well as partnering with Brookfield Asset Management to buy J.C. Penney out of bankruptcy. That same year, it also agreed to buy high-end men's clothier Brooks Brothers from bankruptcy.
Simon has also partnered with Authentic Brands group to bring retailers like Lucky Brand, Eddie Bauer and Forever 21 into its portfolio. Additionally, the company in 2019 paired with Rue Gilt Group to create what it called a "multiplatform" venture focused on online retail spaces.
Experts say the purchases demonstrate that Simon is willing to put skin in the game to get results in the long run—as does the partnership with Leap, even if those deals take a while to see any real payoff.
"Simon is being flexible, and they are trying to figure out the best ways to stay relevant and stay ahead of the game," Melton said. "I think this is a great example of how they're doing that."
IU's McCoy said Simon is well-positioned to succeed in its deal with Leap and that he expects the company to continue making similar maneuvers.
"Change is happening so quickly in the space that you want to … wait until you can see things clearly before you make your moves," he said. "Simon has been making a lot of really shrewd and important moves, and they're continuing to be out on the leading edge. This is no different."•
Please enable JavaScript to view this content.