With the U.S. economy in its 10th year of recovery, Indianapolis-area goods and services producers have their hands full satisfying domestic orders. There's nary a moment to spend worrying about export markets.
But that, according to Andrew Reinke, founder of the export development company Foreign Targets Inc., is exactly what they should do right now. Particularly small and medium-size companies.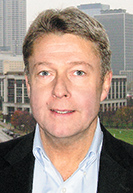 "That sort of attitude is understandable," said Reinke, who's based in Indianapolis. "Right now, small companies have a lot on their plate already, just tending to the U.S. market. But a word to the wise: It's always better to use times of economic growth to prepare for times of economic decline."
He recommends jumping into foreign markets while the homefront remains strong—because sooner or later, it won't be.
"A recession will at some point happen," Reinke said. "When it does, if you've already put together an export plan, you'll be better prepared to use export sales to offset any domestic decline in business."
Not putting all of your economic eggs in one basket has always been sound advice, and over the past couple of decades, U.S. businesses have—slowly—started to apply it. In the 1950s, U.S. exports constituted only 5% of gross domestic product. Today they're 14%—a record high that's still rising. Yet the rate is still far below a country like Germany, where exports account for roughly 50% of GDP.
According to the Indiana Manufacturers Association, Indiana is the nation's 10th largest exporter of manufactured goods, with $38.1 billion going overseas in 2018. The state's manufactured goods exports have increased 35.5% since 2010.
Those exports include medical supplies, automotive parts, and aircraft engines and parts, but the items sent overseas by small, Indy-area companies are more eclectic. And the hassles those companies face can be a far bigger deal, in part because they often lack the in-house expertise that powerhouses such as Eli Lilly and Co. and Cummins Inc. use to make foreign sales.
Going overseas was certainly a challenge for Indy-based Word Systems Inc., a family-owned company that's been in business since 1979. Word Systems provides hardware and software for electronic transcription services used in, for example, health care, the recording of 911 calls, and police interviews and interrogations. Recently, the firm secured a $5,000 matching grant from the GoGlobal program, administered by the Indy Chamber to help small businesses enter foreign markets.
Word Systems used the funds to hire an intern, who spent months researching the best overseas sales prospects.
"We looked at crime levels, and if it's a country that speaks English, and what the currency is, and if it's a country that has companies we could partner with," said Ryan Vogt, director of business development for Word Systems. "We looked at a lot of different qualifications, and then we decided that Canada and Australia met our requirements. So we decided to market there."
Happenstance has also landed Word Systems in a couple of other countries, including Ireland and Zambia, in south central Africa, where its gear has been deployed as part of a United Nations program to introduce more transparency into local legal and governmental systems by recording police and court proceedings.
"We installed iRecord systems [a proprietary product] in about half of all the courthouses and police departments in the entire country," Vogt said. This year, the company hopes to add even more.
The efforts started after the company's bigwigs met Reinke during a seminar on international exporting. He now serves as a consultant for Word Systems.
Get help
Tapping such outside expertise is often the key to getting a smallish company to take the exporting plunge, according to Andrew Crecelius, manager of business intelligence for the Indy Chamber.
"I think there's a lot of fear of the unknown," Crecelius said. "That, and a misconception of how difficult it is. I think there are a lot of opportunities for small and medium-size enterprises to get into the export game."
The problem is that there are some pretty comforting arguments for staying stateside, where everyone speaks English and nastiness such as tariffs and exchange rates don't exist. Plus, the U.S. economy is so enormous that one can make quite a bit of cash without ever crossing the border.
For countries with smaller domestic markets, however, healthy exports are necessary for survival. For instance, Volkswagen could never have gotten where it is today simply by selling cars to Germans. The country's $4 trillion annual GDP is good enough to make it the world's fourth-largest economy, but is miniscule compared to the United States' more than $20 trillion GDP.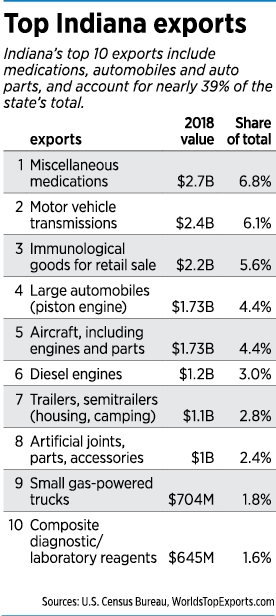 According to Crecelius, Indianapolis businesses that don't export are leaving a vast amount of money on the table. Even though the U.S. market is big, approximately 90% of the world's consumer market still lies beyond its borders. That's a huge opportunity—but one many companies fear will require a huge amount of upfront money and work to exploit.
"They're just not willing to take that risk, not knowing what the market might hold for them," Crecelius said.
The answer, he maintains, is to get as much outside help as possible. Indeed, the Indy Chamber offers myriad forms of assistance, including the GoGlobal matching grant that helped get Word Systems off the dime.
Indy Audio Labs, which makes high-end audio equipment, has aggressively pursued exports since its 2009 founding. Today, overseas sales make up 50% to 60% of its revenue.
"We really enjoy being a global business," said co-founder and Chief Technology Officer Ted Moore. "If you sell globally and manage it successfully, you'll find it financially and personally rewarding—and vital from a marketing perspective."
Not that there aren't drawbacks. For example, customer support can be difficult when the customer in question lives a dozen time zones away and speaks only Hindi. Also, the recent trade wars between the United States and China have hit the firm squarely in the pocketbook. Some of the company's electronics are manufactured in China, because no domestic versions are available. As a result, manufacturing prices have gone up.
"We haven't passed that cost on to our customers yet, however," Moore said. "Tariffs get in the way of business and are the most destructive form of anti-trade policy out there."
Just do it
The folks at Indy Audio Labs offer a list of suggestions to companies thinking of selling overseas. First, set your desired profit margin based on your expected overseas business, then let the domestic price follow that. Doing it the other way around, they say, leaves money on the table.
Second, don't fear overseas markets.
"Frankly, the worst part about it is the shipping paperwork, and that's just tedious for your shipping clerk," Moore said.
Third, get paid in advance and don't ship until you get the cash. Finally, hire a good international sales representative.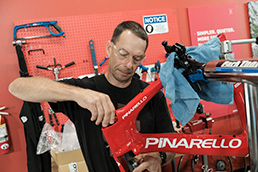 "There's a fair amount of back-and-forth communication, not always in English," Moore said. "It's worth the commission to have an experienced international sales rep handle that part of the business."
Zipp Speed Weaponry, a local division of Chicago-based SRAM, a global manufacturer of high-end bicycle components, hasn't had to worry much about tariffs. Though the same can't be said of its parent company.
Founded in 1988 as an independent firm, Zipp employs about 300 and specializes in the production of carbon-fiber bike tire rims and wheel assemblies. Even though about 70% of its wares are for the export market, "the bulk of that is going to Europe," said Jeff Winterkorn, vice president of manufacturing.
China's impact on its local work is minimal, because the Indianapolis-made wheels have zero Chinese content. About the only things Zipp imports from the Middle Kingdom are "soft goods," such as logoed hats and water bottles.
For parent company SRAM, however, and for the bike industry at large, tariffs are a much bigger deal. China is the world capital of bicycle manufacturing, and many companies either keep plants there or purchase key components. For its part, SRAM vacated the Chinese market a while back and keeps a factory in Taiwan. Ironically, it didn't leave because of tariffs but because China had become uncompetitive on price.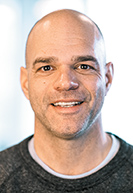 "Our industry has been ahead of this for a long time," Winterkorn said. "It has a little to do with tariffs, but also with rising costs in China."
But though exporting definitely contains its share of hassles, the Indy Chamber's Crecelius said getting started is often simpler and far less work than many nervous businesses imagine.
"If someone in England wants to buy a product, it can be as easy as just putting it in a box and mailing it," he said. "And that's how a lot of people start exporting."•
Please enable JavaScript to view this content.