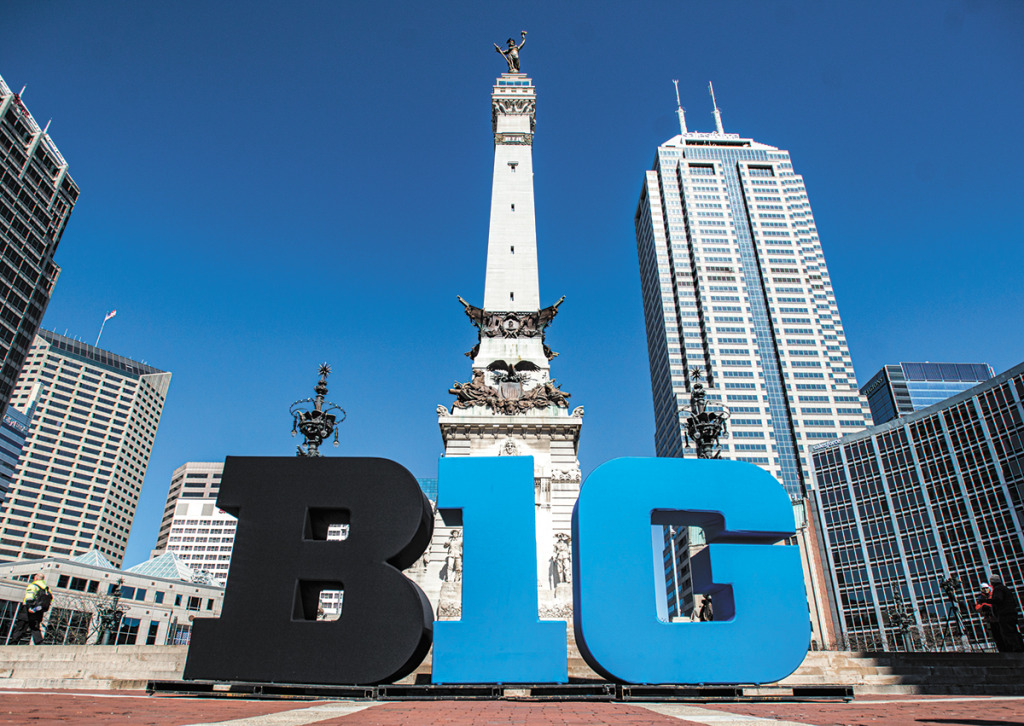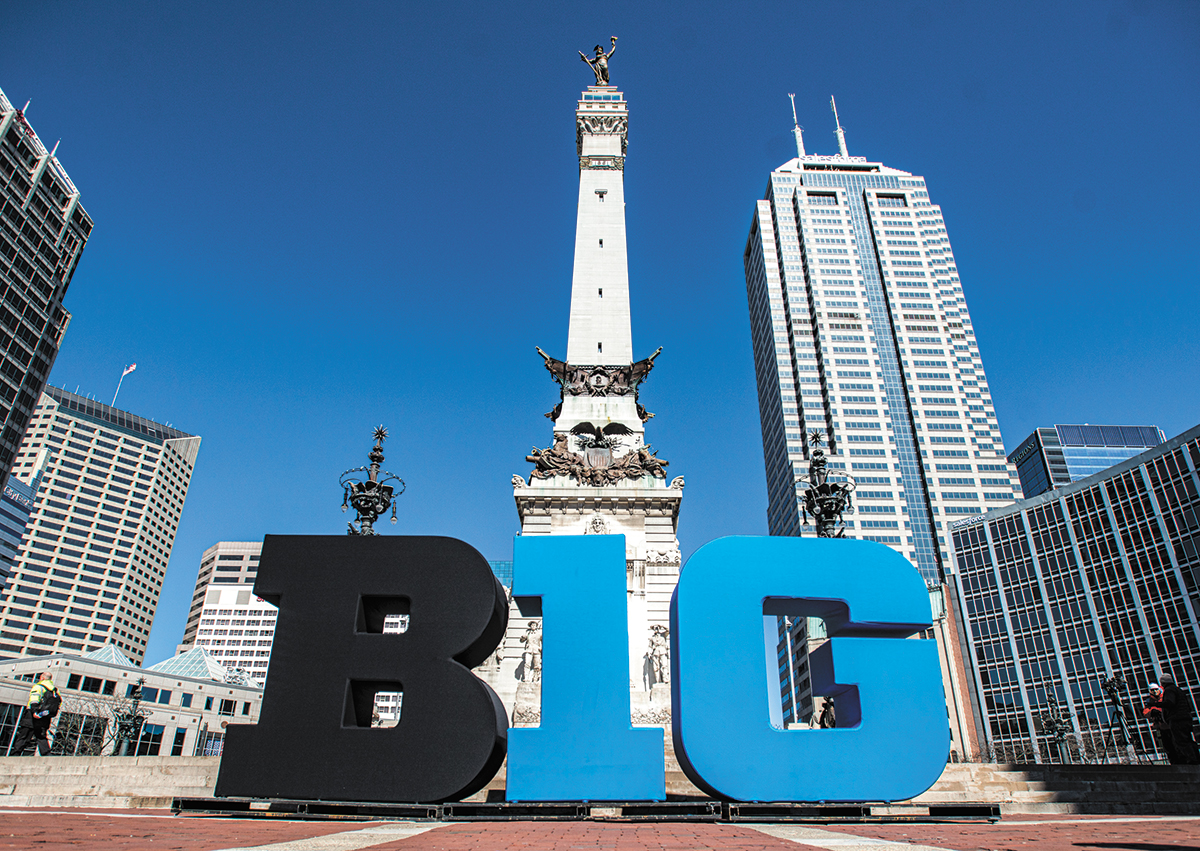 The Big Ten Conference men's basketball tournament will move to Indianapolis this year, amid ongoing challenges tied to hosting the tournament in a largely locked-down Chicago.
The tournament will be played March 10-14 at Lucas Oil Stadium, sources say, because the women's basketball tournament is already planned for Bankers Life Fieldhouse on overlapping dates, March 9-13. It's not known yet whether fans will be permitted at games.
Two sources confirmed the move, first reported by WISH-TV Channel 8, to IBJ on Thursday morning.
The move, which has not yet been formally announced by the conference, follows challenges in ensuring the tournament could occur without issues in Chicago, which has greatly limited big events in hopes of curbing spread of the COVID-19 coronavirus.
Indianapolis and Chicago traditionally alternate hosting the men's tournament, with Bankers Life Fieldhouse hosting last year's event before it was canceled during the second day of competition because of the pandemic.
Indianapolis is already scheduled to host the entire NCAA men's basketball tournament from mid-March through early April.
Please enable JavaScript to view this content.