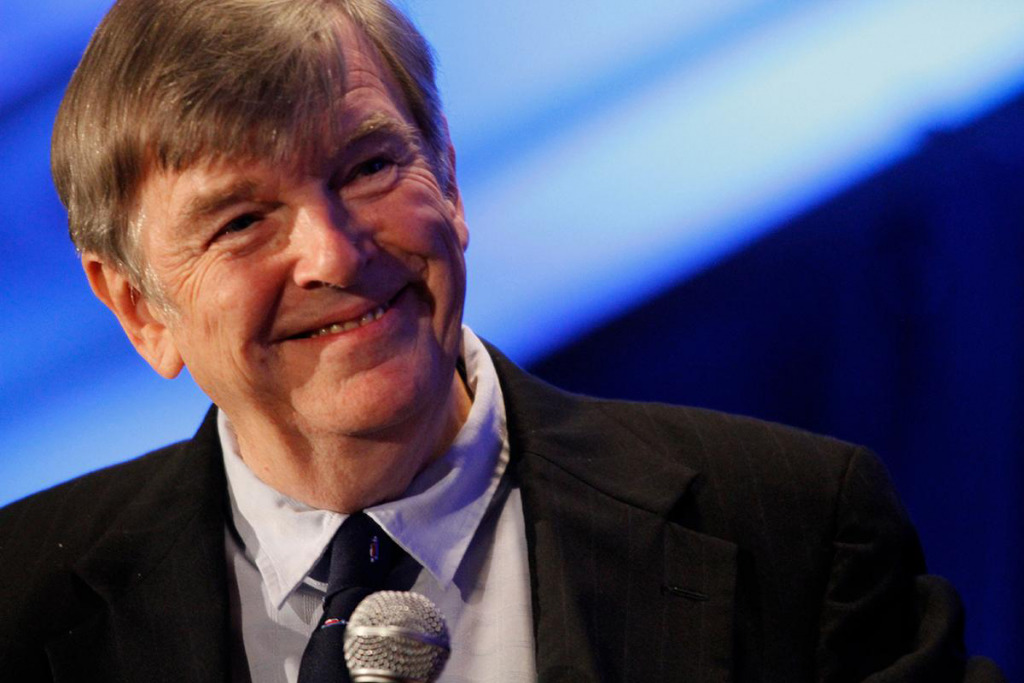 Donald Davidson, a native Brit whose encyclopaedic knowledge of the Indianapolis Motor Speedway and Indianapolis 500 earned him the distinction of the track's preeminent historian, plans to retire at the end of the year.
Davidson has been the historian of the Indianapolis Motor Speedway since 1998, but his association with the speedway goes back to the 1960s. He first visited the brickyard in May 1964 after becoming infatuated with racing and the world's largest single-day sporting event as a teen in Salisbury, England.
Making a quick impact on Speedway officials with his vast knowledge of the Indy 500 and its home, he joined the IMS Radio Network in 1965 and was hired by the United States Auto Club (USAC) as a statistician.
He has served in many on- and off-air roles for the IMS Radio Network broadcast of the Indianapolis 500 since 1965. From 1971 to 2020, Davidson was the host of the popular call-in radio show "The Talk of Gasoline Alley" on Indianapolis radio station WIBC-AM 1070. He also has participated in countless televised segments about the speedway and Indy 500 for local, national and international television broadcasts.
"I have been blessed with a truly amazing career which has been jam-packed with hundreds upon hundreds of personally rewarding experiences, but the years have flown by at an alarming rate and never in my wildest dreams did I ever imagine that this magical ride would last as long as it has," Davidson said in a media release.
"Over the last three or four years, I have begun contemplating other areas of my life for which I wish I had been able to spend more time, and this has only been further underscored with daily reminders during the challenging last few months of having to work from home," Davidson said.
Davidson has declined to reveal his age. Eric Powell, director of communications for the Indianapolis Motor Speedway Museum, couldn't shed any light on the topic. "He refuses to tell anyone," Powell said.
Davidson briefly joined TelX (now IMS Productions) as a historical archivist in 1997 before moving to the Indianapolis Motor Speedway Foundation as historian in January 1998.
He was inducted into the IMS Hall of Fame in 2010, the Indiana Broadcast Pioneers Hall of Fame in 2013 and the USAC Hall of Fame in 2017.
"No one has more knowledge or more appreciation of the heritage of the Indianapolis Motor Speedway than Donald Davidson," said Roger Penske, the longtime racing team owner whose firm Penske Corp. purchased the Speedway in 2019.
"I want to thank Donald for all he has done for our sport and for helping to bring the personalities and the legends of IMS to life for more than 50 years," Penske said. "Donald will always have a place at the Speedway, and we wish him all the best in this next chapter of his life."
Please enable JavaScript to view this content.