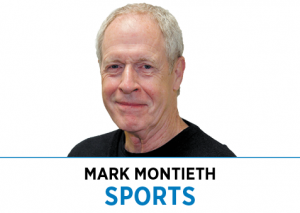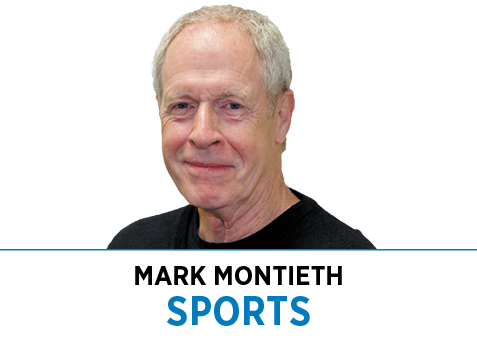 Culture change is all the rage in sports these days. Every struggling team or program needs one—or so we're told. That might mean leadership that instills more intensity and discipline. It might mean leadership that allows more relaxation and freedom. There's no consensus on what brings about the most success.
Other than talent, of course. That's the driving force in the outcome of any program, team or business. But culture, no matter how vague the concept might be, has an influence. Workplace standards and atmosphere always matter.
Indiana University's basketball program is undergoing one now with Mike Woodson. He is "family," having been a standout player at IU, and has an NBA pedigree as a successful player and coach. He replaces Archie Miller, who arrived in Bloomington with a reputation as an overachiever as a player and coach but couldn't meet the challenge of major college basketball.
The Pacers are going through one as well, for the second consecutive year in fact, this time with Rick Carlisle. He played in the NBA and his coaching resume includes leading the Pacers to a franchise-record 61 victories in the 2003-04 season and Dallas to the league championship in 2011. He replaces Nate Bjorkgren, last year's shot-in-the-dark hire. Bjorkgren was an NBA version of Archie Miller, an overachieving type who had been an assistant coach with Toronto. He was supposed to bring strategic innovation, and did to some degree on offense, but failed as a manager of people.
Businesses are often immersed in a similar transition after introducing a new owner or manager. New leadership nearly always brings a new culture, for better or for worse, or perhaps for merely something different. It at least brings a fresh start that offers hope for improvement.
Which brings us to the mother of all culture changes, set in motion 50 years ago today, Oct. 15, 1971, when Bob Knight conducted his first basketball practice at IU. Culture change doesn't begin to describe it, actually. This was culture shock, something along the lines of a basketball team transitioning from a lightly supervised playground to Marine boot camp. It brought long-term improvement, even national championships.
The backstories surrounding Knight's assumption of IU's basketball program could fill a book given all the drama that preceded and followed it. His predecessor, Lou Watson, had been an all-Big Ten player for the Hoosiers as a senior in the 1949-50 season and worked as an assistant to Branch McCracken before replacing him as head coach in 1965. Watson's tenure was wildly erratic, producing, in order, a losing season, a Big Ten co-championship, another losing season, a season he had to sit out after having back surgery (which brought another losing record) and then, finally, one of the most intriguing and frustrating seasons in school history.
His 1970-71 team was nearly as untamed as it was talented, full of potential yet devoid of structure and discipline. Its roster featured future Naismith Hall of Famer George McGinnis, who averaged 29.9 points and 14.7 rebounds in what remains the best sophomore season in school history, along with an impressive group of fellow starters:
◗ Sophomore Steve Downing, a future Big Ten MVP and first-round draft pick of the Boston Celtics.
◗ Junior Joby Wright, a third-team Parade All-American out of his Savannah, Ga. high school and a returning starter who played 103 combined games in the ABA and NBA.
◗ Senior guard James "Bubbles" Harris, a former Ohio prep Player of the Year and junior college All-America who had been the team's MVP and leading scorer the previous season (18.1).
◗ Sophomore guard John Ritter, who was recruited by the likes of UCLA coach John Wooden out of Goshen and would go on to earn Big Ten all-academic honors all three of his varsity seasons and survive until the final cut by the Pacers in 1973.
The reserves included two more notable sophomores who were part of an eight-member recruiting class that was destined to clog the roster and bruise egos. Guard Ed Daniels, a high school teammate of Wright's, although a year younger, had received All-America recognition from Newsweek magazine and other publications. Bootsie White, a 5-foot-8 guard out of Hammond Tech, had set a career scoring record for all Hammond high schools his senior season despite being a pass-first quarterbacking point guard and also received prep All-America recognition.
Waiting in the wings was freshman Dave Shepherd, Indiana's Mr. Basketball in 1970 and another national-caliber recruit, but ineligible for varsity competition under NCAA rules of the time.
Watson acknowledged in the preseason he had the makings of a great team, and at times, it was. It had a 9-2 record in January, with one of the losses coming in overtime to Kentucky after Ritter's game-winning 65-foot shot at the regulation buzzer was nullified because McGinnis had called a timeout. It stood 8-2 in the Big Ten heading into March and had already defeated fellow contender Ohio State in a holiday tournament game that didn't count in the conference standings.
It proceeded to lose three of its final four games in an epic crash-and-burn. Watson decided to resign with two games left in the season, although it wasn't announced until before the final game. By then the underlying issues that had been building throughout the season had been largely exposed by the smoldering wreckage. They included jealousy over roles, particularly involving McGinnis; racial tension; and a general lack of discipline on and off the court.
A players-only meeting at IU President John Ryan's home before the second-to-last game convinced Watson to resign. Assistant Jerry Oliver took over for the final game. His first order of business was to talk Ritter, who was frustrated by the issues and feeling like an outcast, out of boycotting it. It didn't matter. IU lost at home to Illinois by 16 points.
Despite the utter collapse, the team finished with a 17-7 record, 9-5 in Big Ten games. That was enough to earn an invitation to the National Invitation Tournament, a notable achievement at a time when the NCAA tournament field consisted of just 25 teams. But it was rejected. Nobody with the university wanted the season to go on a day longer than necessary.
The regrets remain.
"We should have won the Big Ten," recalled Downing, now the athletic director at Marian University. "We had the talent. We just weren't what I consider to be a team. Everybody had their little cliques."
"We weren't held accountable like we should have been," said Daniels, who lives in Savannah where he coaches youth teams. "With a little more accountability, if our feet were held to the fire a little more, it could have been a very special team."
"It was something else," added Shepherd. "It was eye-opening for a little kid son-of-a-coach from Carmel."
Not even the passing of half a century has resolved the internal issues. Some players thought McGinnis—who took 219 more shots than Wright, the second-leading scorer—was given too much latitude at the expense of team play, while others believe he should have been encouraged to score even more because of his superior talent.
Some believe Ritter deserved to start because of his shooting touch and disciplined style of play, while others believe he got the call merely because of the pressure not to start an all-Black lineup.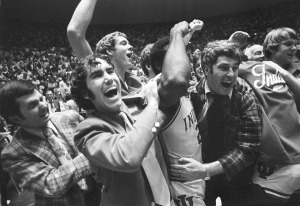 IU fans shouldn't judge the group too harshly, however. Without its dysfunction there would have been no need to replace Watson, at least not yet, and Knight likely would have taken a job elsewhere. And then what? Just goes to show you, crisis can bring positive results, and might even be preferable to mediocrity because of the desperate need for major changes it creates.
Knight, just 30 years old at the time, was hired two weeks after the season ended. And thus began one of college basketball's greatest cultural revolutions.
Ritter doesn't recall details of Knight's first practice 50 years ago but hasn't forgotten the general difference between his two coaches.
"For Lou, we went out there and we played basketball," he said. "Played five-on-five, went up and down the floor, did a few drills.
"Knight got there, it was work. We didn't play basketball anymore, we worked at being a basketball team. It was hard. We did a lot of drills. You wondered if you were going to survive. It was so physical, so demanding."
But if the experience wasn't as fun as before, at least the off-court issues were addressed. Knight convinced the players race would not be a factor in his decisions, and made it clear it was in their best interests to toe the line. His line.
As Ritter recalled, in Knight's introductory meeting with the players, he reminded them he had come from the east at West Point and said, "You can go to New York City and have anybody you want killed for $100. I don't expect to have any problems here because you can do it for $50 in Chicago."
"And he was deadly serious," Ritter added. "Some eyes got big. Some guys who might have been doing things they shouldn't have been doing straightened up their act a little bit."
Change came swiftly. McGinnis turned pro, as he had planned to do all along to support his widowed mother, and signed with the Pacers. Daniels transferred to Marquette. White and Shepherd stayed to play one season for Knight and then transferred.
Knight's inaugural team started 8-1, then lost five in a row, including its first four Big Ten games. It bounced back to finish 9-5 in the conference and earn an NIT bid. His second team, with Downing and Ritter the two leading scorers, won the Big Ten championship and reached the 1973 NCAA Final Four, where it lost to UCLA 70-59 in a semifinal game.
Knight went on to coach teams that won three national championships, 11 Big Ten titles and gold medals in the Pan American and Olympic games. But his Hall of Fame career was riddled with controversies throughout his 29 seasons at IU and ultimately resulted in his dismissal.
Which of course brought the need for another culture change. And so it goes. •
__________
Montieth, an Indianapolis native, is a longtime newspaper reporter and freelance writer. He is the author of three books: "Passion Play: Coach Gene Keady and the Purdue Boilermakers," "Reborn: The Pacers and the Return of Pro Basketball to Indianapolis," and "Extra Innings: My Life in Baseball," with former Indianapolis Indians president Max Schumacher.
Please enable JavaScript to view this content.