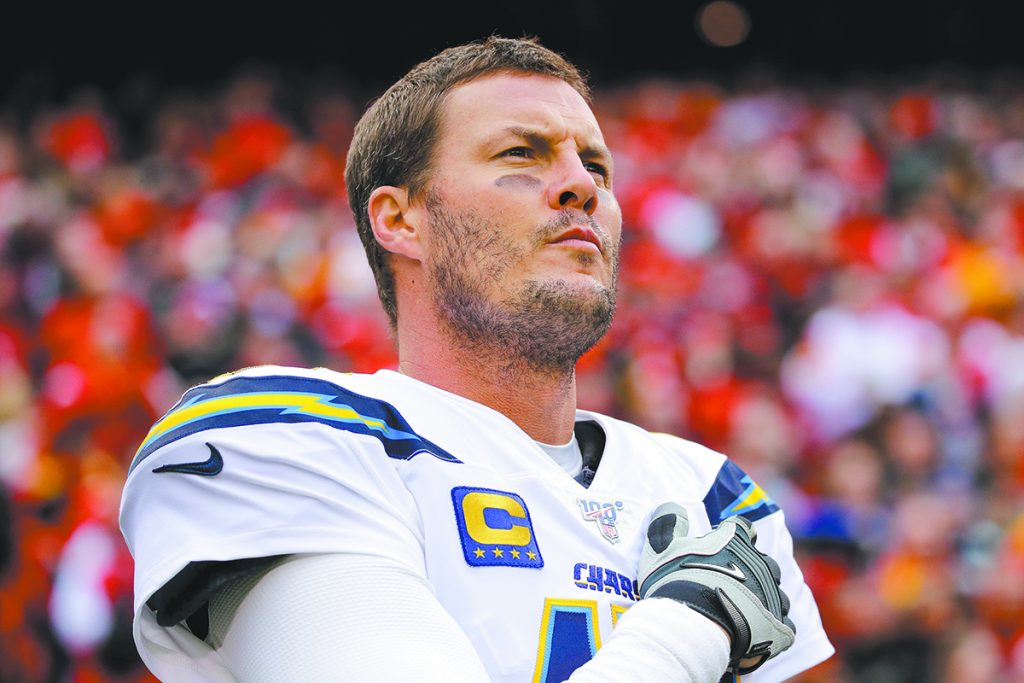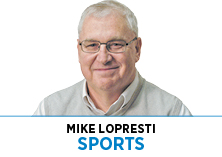 Now that the NFL draft is underway—live from Roger Goodell's basement—we can really start looking ahead to what the Indianapolis Colts will be up to this fall. Well, that's assuming the Colts or any other NFL team will be up to anything this fall. Only Dr. Fauci might know for sure.
Anyway, if pro football is actually in uniform this season, that means all Indy eyes will be on No. 17. You do know who No. 17 is, right? Since we've all had a little downtime on our hands lately, might as well use some of it to get acquainted with the essential Philip Rivers. So, here goes.
Why does Rivers wear No. 17? Because that's the number his father, Steve, wore in high school. Among the past No. 17s for the Colts is Hunter Smith, punter for the Super Bowl champions. While we're on the subject of that number, Washington's Doug Williams is the only quarterback wearing 17 to ever win the Super Bowl.
Steve Rivers was a high school coach in Alabama, and his son Philip was once the water boy for his team, borrowing chalk and pylons from the equipment room to mark out his own field in the back yard at home. Later, Philip would play for his father, starting out as a linebacker before moving to quarterback.
Rivers would get on the field for only four games in his first two seasons with the San Diego Chargers. But then, the man he was backing up was pretty good. Perhaps you've heard of him: Drew Brees.
Rivers got the regular job when Brees left in 2006. He started all 224 regular-season games through last year. His debut was Monday Night Football in 2006—he threw 11 passes, completed eight. By the way, since 2006, the Colts have had 10 different quarterbacks start a game.
That streak is not to be confused with the 51 consecutive starts for Rivers at North Carolina State, which was every single game of his four-year career. Clearly, the man shows up for work. That included the Gator Bowl his junior season, when he passed for 228 yards to hammer Notre Dame 28-6.
His final game at North Carolina State was a last bow to remember. He passed for 475 yards and five touchdowns in a 56-26 rout of Kansas in the Tangerine Bowl. That gave him 13,484 career passing yards. At the time, he was second all-time in the FBS. Now he's 13th. A lot of pass-happy offenses have been out there in college football the past 16 years.
In the 2007 season, he played the AFC title game against New England with a torn ACL in his right knee that would later require surgery. The Chargers lost 21-12, but still. Tom Brady passed for 209 yards that day on two good legs; Rivers passed for 211 yards on one.
He ought to do fine at the microphone as one of the Colts leaders. He's been asked to deliver two college commencement addresses—at his alma mater and at Catholic University.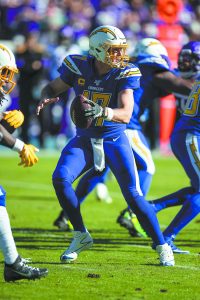 The Rivers family could field its own co-ed offensive flag football unit. Let's see, there's Philip; high school sweetheart and wife, Tiffany; and seven daughters and two sons. Presumably, Dad would be the quarterback. With the Chargers, he was known after home games—following his team and media responsibilities—to head back to the field and play catch with his kids.
He has his fingerprints all over two of the more painful defeats in Indianapolis Colts history. In the 2007 season, the Colts' defense of their Super Bowl title came to a sudden and shocking end in their first playoff game, with a 28-24 loss at home to the Chargers. Rivers passed for 264 yards and three touchdowns before going down with a knee injury late in the third quarter. The next year, Indianapolis rolled into the playoffs on a nine-game winning streak but was abruptly ousted by the Chargers again, in overtime in San Diego. Rivers completed 20 of 36 passes. Rivers has won only five postseason games in his career, so 40% of them have come against the Colts.
Matter of fact, he's been a pain in the horseshoe for years, going 6-2 against Indianapolis.
His completion rate in two games at Lucas Oil Stadium can melt the stat sheet—72.6%. But he didn't throw for a score in either game, so his first touchdown pass at home will also be his first at Lucas Oil. As a pro, he's produced touchdown passes in 37 different stadiums.
He once had a game against Arizona, in 2018, when he threw 29 passes, and completed 28 of them. The one miss came in the fourth quarter.
His career best percentage completion came in 2013, at 69.5%. His quarterback coach that season? Frank Reich.
He had a sticker in his locker with the Chargers that pretty much defined his approach to football: All it takes is all you got.
The bad news is that Rivers' passes sometimes end up in the hands of guys wearing the wrong-color uniform. He's tied for 29th all-time in interceptions, with 198, including 20 last season. The good news: Peyton Manning is ninth with 251, and look how well that turned out.
Rivers was a New York Giant for about 15 minutes. The Giants chose him with the No. 4 pick in the NFL draft in 2004, then immediately traded him to the San Diego Chargers, who had taken Eli Manning at No. 1. Manning had made it clear he would not play for the Chargers, so a quick deal placated all concerned. The Chargers also got three draft picks from the Giants.
Speaking of the draft, that was one whizbang draft day. Nine of the first 12 picks ended up Pro Bowlers. Larry Fitzgerald, one of the finest receivers of his generation, was taken No. 3 by Arizona. The Pittsburgh Steelers used the No. 11 spot for Ben Roethlisberger.
And finally, you can make a compelling case that the most accomplished quarterback in the Super Bowl era never to play in the game is … Philip Rivers. With apologies to Dan Fouts, Tony Romo, Warren Moon, et al. We're talking a quarterback who has played for 16 years, thrown for nearly 400 touchdowns and more than 33 miles. You could get from Lucas Oil Stadium to Shelbyville on Rivers passes.
Rivers is an eight-time Pro Bowler who has engineered winning comebacks from at least a 16-point deficit seven times. Just like Peyton Manning did. But the postseason drought—no Super Bowls, a single AFC title game appearance—has had to be frustrating. A performer like that deserves one Sunday in early February before he's done, wouldn't you say?
Jim Irsay thinks so, anyway.•
__________
Lopresti is a lifelong resident of Richmond and a graduate of Ball State University. He was a columnist for USA Today and Gannett newspapers for 31 years; he covered 34 Final Fours, 30 Super Bowls, 32 World Series and 16 Olympics. His column appears weekly. He can be reached at mjl5853@aol.com.
Please enable JavaScript to view this content.