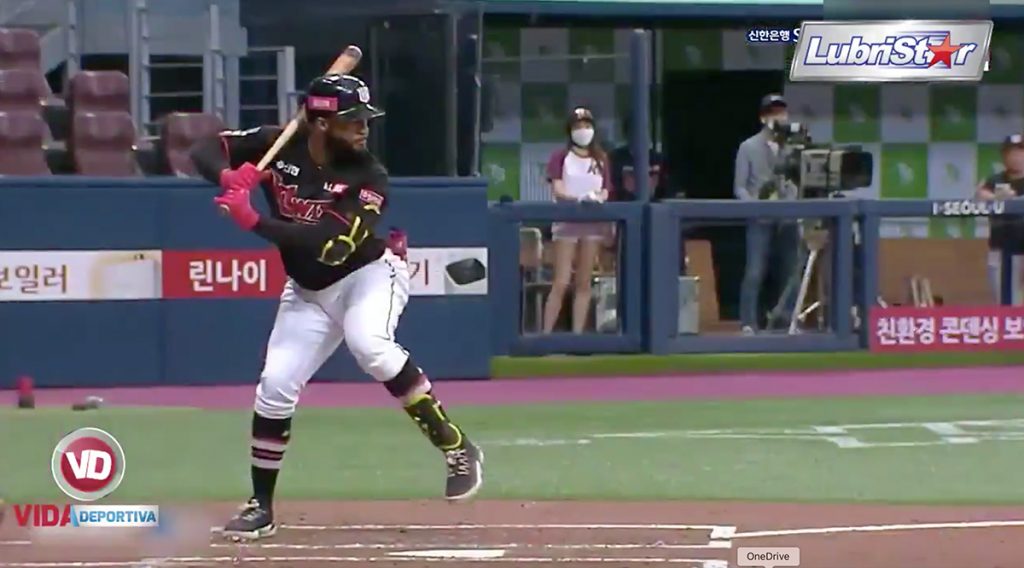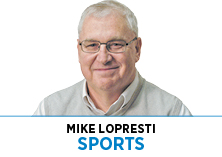 Indianapolis' gift to the Korean baseball league is on the phone, and his voice seems a tad muffled. But then, Mel Rojas Jr. is 7,000 miles away.
"Sorry that I'm walking and have my mask on," he says. It's morning in South Korea, and Rojas is strolling the streets of Busan, on the way back to his team's hotel.
Certainly, he's wearing his mask. Always the mask, because the Korean folks take the coronavirus very, very seriously. "We've got to wear it even to go inside the stadium, even while we're in the clubhouse. Well, we're supposed to. Sometimes, we take it off in the clubhouse when nobody's looking."
At the moment, the KBO League is the only professional league on the planet that is playing baseball games. Maybe you've seen them on ESPN, which has tried to fill the void on these shores with televised games of teams with strange names such as the Doosan Bears and the KIA Tigers.
Not to mention the KT Wiz, from the bustling metropolis of Suwon, a city 19 miles from Seoul that changed hands between South and North four times during the Korean War. The Wiz is Rojas' team. On this day, the team is in eighth place in the 10-team league, but one name is prominent on the KBO stat sheets.
There's Rojas, sharing the league lead with 29 RBIs, and third in hitting at .413, and third in home runs with nine. What's Korean for triple crown?
Here's what we should know about Mel Rojas Jr. He is Dominican by blood but was born 30 years ago in Indianapolis. Which hospital? "I don't know why, but I always forget the name. It's the one that's kind of like near the old stadium," he says. That would be Bush Stadium on 16th Street, so it might be Methodist. But anyway, his father Mel was pitching for the Indians at the time, which is how Mel Jr. ended up a native Hoosier.
The Rojas family was gone from Indy after 1992, but two decades later, Mel Jr. came back to play outfield in Victory Field. He was with the Indians for parts of three seasons, the last in 2016. "To me it was very special, because that was the city where I was born, and my dad played Triple A. My wife is from Indiana, too. She's from Evansville."
His journey toward the big leagues stalled, and the Pirates traded him to the Braves' organization for the 2017 season. It looked as if his career would flicker out in the minors. But one day a scout from the KT Wiz handed him a business card, with a suggestion. Why not give the KBO a try? The money was decent, his prospects good. Rojas' first answer was no.
"I felt like coming here, it would be the end of my career, because that's how people in the states had it. If you go to Japan or Korea, it's almost like you're out of baseball. But it's been the opposite for me. It's not the big leagues, but there's some good competition. I love it. I don't regret coming over here."
Rojas joined the Wiz in 2017 and has never looked back. He finished over .300 each of his first three seasons, put up 43 home runs and 114 RBI in 2018 and 24-104 last year. He's hit for the cycle for the first time in his life, and also had his first walk-off homer. Now he's one of the biggest offensive stars in the KBO. That normally might not make a lot of noise on this side of the Pacific, but it gets a lot more attention when you're the only game on Earth.
"It's strange, it's cool, a lot of different things," he says. "We're the only ones playing. I used to look for my buddies' stats [in America] and highlights, and I can't see any of that now. But we get to be on ESPN, and our friends and families can watch us."
Baseball in Suwon: The Wiz website advertises caps for 32,000 won and jerseys for 94,000 won. That's roughly $26 and $77. Tickets are $50 during the week and $75 for the weekend. The stadium holds 25,000. Rojas lives close enough to walk to the park, through passionate fans who are quick with the camera, though the requirements of social distancing often interfere.
"They get very excited when they see their players." Rojas says. "I try to tell them, we can't be taking pictures up close. You have to do it from far away. That's been pretty tough because they probably take it the wrong way. The league tells us not to take pictures with the fans. I still do, but we're not supposed to.
"They're always cheering for you, it doesn't matter if you're doing well or not. Each player has his own cheering song, and they sing it during your whole at-bat. And it's loud."
But not this year. No fans allowed in the KBO ballparks because of the virus, so the games are played in empty stadiums. A lot of American sports will soon get to know that experience. It's a strange sensation, Rojas says, when you're on the field playing a game and it's so quiet, you can hear conversation.
"At first, it just felt like we were playing an intrasquad game. All the foreign players are Latin players, and we are usually so loud, you can hear us all way to the other dugout. Koreans are usually pretty quiet and focused on the game."
He speaks the local language well enough to order food and give cab drivers directions—"I use what I call my Korenglish"—and his biggest adjustment was the time difference. The Wiz games start at 6:30 p.m. That's 5:30 a.m. here. "I still drink coffee before the game because I always feel like I'm always yawning during the game."
Rojas has made the rounds in Korea, playing in Seoul and Incheon and Daegu, but Victory Field is still among this favorite places anywhere, what with the atmosphere and downtown skyline. People in Korea ask his hometown, he says Indianapolis. The Wiz have a mammoth, nearly all-Korean roster, with the team website listing 63 players, including 33 pitchers. Also a manager and 12 coaches. The team has 12 players named Kim—and one Hoosier.
His teammates' knowledge of Indianapolis? "Not much. They're getting to know more. Whenever they ask me where is it, I don't know what to say. I say, you know Chicago? Right next to Chicago."
He splits his off-season between Evansville and the Dominican, and a seven-month old son is now included in the family. Meanwhile, his baseball career goes on, even on the muted sports landscape of the coronavirus. It's a good year to be in the KBO. "I almost signed to go back to the states," he says. "'I'm glad I didn't. I would like to be home, but I want to be playing baseball."
He's back at the hotel. Mel Rojas Jr. will be facing the Lotte Giants that night. Half a world away from his birthplace, he's doing what nobody here can yet do: play a baseball game.•
__________
Lopresti is a lifelong resident of Richmond and a graduate of Ball State University. He was a columnist for USA Today and Gannett newspapers for 31 years; he covered 34 Final Fours, 30 Super Bowls, 32 World Series and 16 Olympics. His column appears weekly. He can be reached at mjl5853@aol.com.
Please enable JavaScript to view this content.