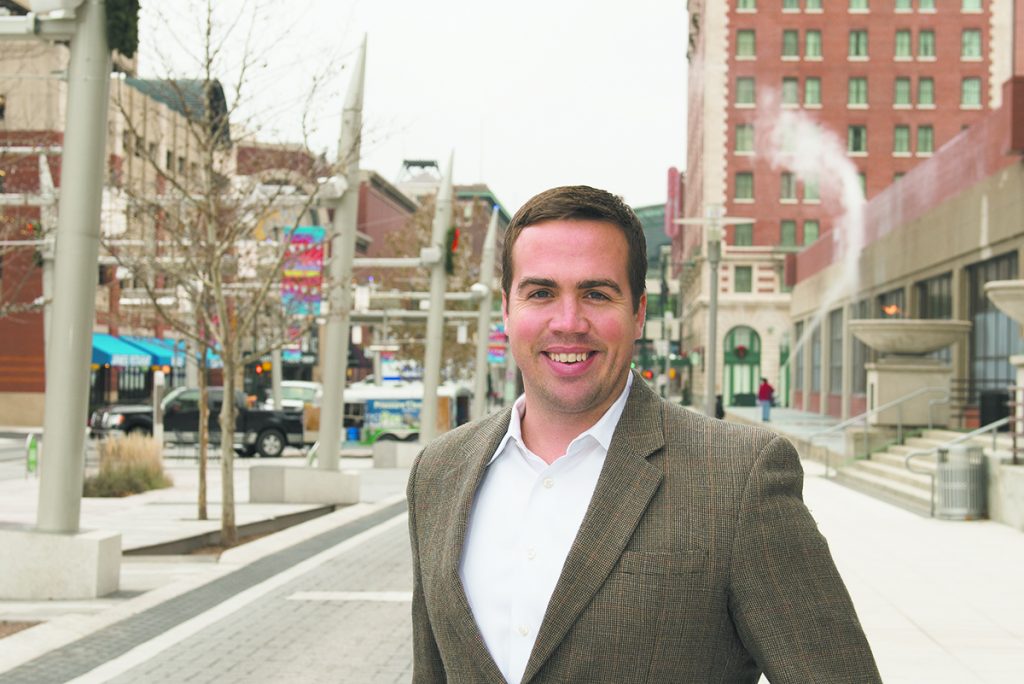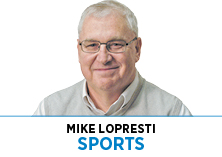 What if Indianapolis wants to throw a party, but nobody can come?
How do you plan for the future, when nobody knows what the future will look like?
Welcome to Ryan Vaughn's world. He and the rest of the folks at Indiana Sports Corp., where they have long been renowned for luring big events to town and raising a crowd. Except that, at the moment, crowds are considered more hazardous than a hike through plutonium, and big events are as out of style as manual typewriters. There is talk of a new normal. But who has the specs for that?
"Is it scary? Sure," Vaughn was saying on the phone. He'd called from his home, since, like so many other people, he hasn't seen much of his office in weeks.
Just look around at the carnage among the cities who count so much on hosting sports events.
Omaha is in shock, with no College World Series. Wimbledon grieves about empty grass tennis courts this summer. Williamsport just had to nix the Little League World Series, the event the small Pennsylvania town lives for. The bowl game sites fret about the possibility of no fall college football season. Augusta clings to hope for a delayed Masters, and Louisville the Kentucky Derby, but they must be terrified at the thought of there being neither. Big-league stadiums might or might not see any baseball this year. The NFL plans to move ahead as scheduled, but we'll see.
Here in Indianapolis, a teeming March—Big Ten and Horizon basketball tournaments, NCAA regional, state boys finals, NCAA men's swimming championships—turned into mass cancellations and a stay-at-home order from the Statehouse. As the situation grew darker, the Sports Corp. had a phone conference with various officials every morning at 8, trying to ramp up its measures to save the day, not to mention the month. Until it became clear there would be no saving.
"It was going to be one of our busiest Marches ever. All of that went away relatively quickly," Vaughn said. "You go from everything's on fire to everything's off, and how we were going to approach that."
And now Indy is on the brink of its most glorious sports year ever—the NBA All-Star Game next February, the Final Four in April, the national football championship game in January 2022. Mega events designed to draw the masses and pack downtown. Meanwhile, medical voices keep suggesting the coronavirus and its impact might be around for years.
You wonder what goes through Vaughn's mind when he hears that.
"We try to be focused on what we can control and what we can influence. Sure, there's anxiety around the uncertainty. We're not alone in that boat. We're sort of all in this together. I know that's the campaign going on right now, but it rings very true.
"Nothing about this virus has taken away our North Star. We're focused on making that year exceptional. So, the goal doesn't change. How we were going to do that has likely changed. That's the challenge in front of us."
Such as … how do you stage a big event, when the catchphrase of our times is social distancing?
"What this process has definitely done is force us to adapt and to understand how we can continue to have an impact under these conditions," Vaughn said. "The models which were in place which were dependent upon crowds, traveling, air traffic—that needs to be reevaluated. Anytime you're changing models, it comes with an element of anxiety. But you'd better adapt and figure out what needs to change, in order for your mission to be successful."
Vaughn mentioned the post-9/11 days, and the epidemic of mass shootings in this country. Both forced big events to become more sophisticated about security. Now the threat comes not from terrorists or guns, but microbes. Along with the metal detectors at every gate, there might need to be workers with thermometers and disinfectant wipes. One fan every third seat. Nobody knows for sure what the picture looks like.
"Now," Vaughn said, "we're just talking about security in a different way."
Financially, the Sports Corp has been punched in the gut. Who hasn't?
"The core of our operations is just a little over $3 million, and we think the impact of this is going to be somewhere in the range of $1-1/2 [million] to $2 million," Vaughn said. "So it's a huge hit, like most folks are taking. Fortunately, the organization has been well-managed by the board and by prior leadership and we're in a good financial position and we can weather the storm. We also view it through the lens of all of our partners who are really suffering, whether it's venues or the convention center or our hotels and restaurants and everything that makes Indy special."
Amid all this turbulence, Vaughn finds comfort where he can.
He has an experienced team that has seen nearly everything. Well, maybe not a pandemic. But take 2015, when the national uproar about Indiana's Religious Freedom Restoration Act—viewed as anti-gay by many—nearly scuttled the Final Four and had convention groups threatening to boycott Indianapolis.
"It was such a traumatic and compressed 10-day moment in time that threatened our industry here. What came out of RFRA was, not only were we able to deal with it in a positive way, it really galvanized the community and caused us to work together and communicate more. It's been really seamless to drop back into that crisis communication group, and I think that continues to make a difference. That was a 10-day stressful moment in time. We're working on 10 weeks here."
Every Thursday morning, there's a conference call with various stations of the Indianapolis hosting industry—Lucas Oil Stadium, Visit Indy, the Fairgrounds, et al.—to discuss the situation.
"There's about 25 of us on that call and that's sort of the mantra," Vaughn said. "What's everyone else doing? How do we stay on the same page and prove that we can host these events safely?"
There's also a regular session with host-veteran cities such as San Antonio and Atlanta—sharing news, ideas, suggestions. The Brotherhood of the Worried. "We went from meeting once a quarter to video calls once a week," Vaughn said.
"Long term, the thing that probably keeps me awake at night is the overall health of college sports and how that's tied to the overall health of institutions of higher ed. That's an area that is taking a tremendous financial hit and is not really built to handle a crisis like this. Pivoting is really hard for them, because they're so big. If college institutions and college sports start to suffer, that could impact our mission, just because they're such a big part of our sports fabric."
Take the Final Four, a staple of Indy's diet. What if college basketball withers?
Indianapolis has proven it knows how to host a big sports event and make it fun. Now Vaughn is hoping the city can take the lead in showing how to make it safe. The first major test will be the Big Ten football championship game.
"First week in December," Vaughn said.
"We hope."•
__________
Lopresti is a lifelong resident of Richmond and a graduate of Ball State University. He was a columnist for USA Today and Gannett newspapers for 31 years; he covered 34 Final Fours, 30 Super Bowls, 32 World Series and 16 Olympics. His column appears weekly. He can be reached at mjl5853@aol.com.
Please enable JavaScript to view this content.