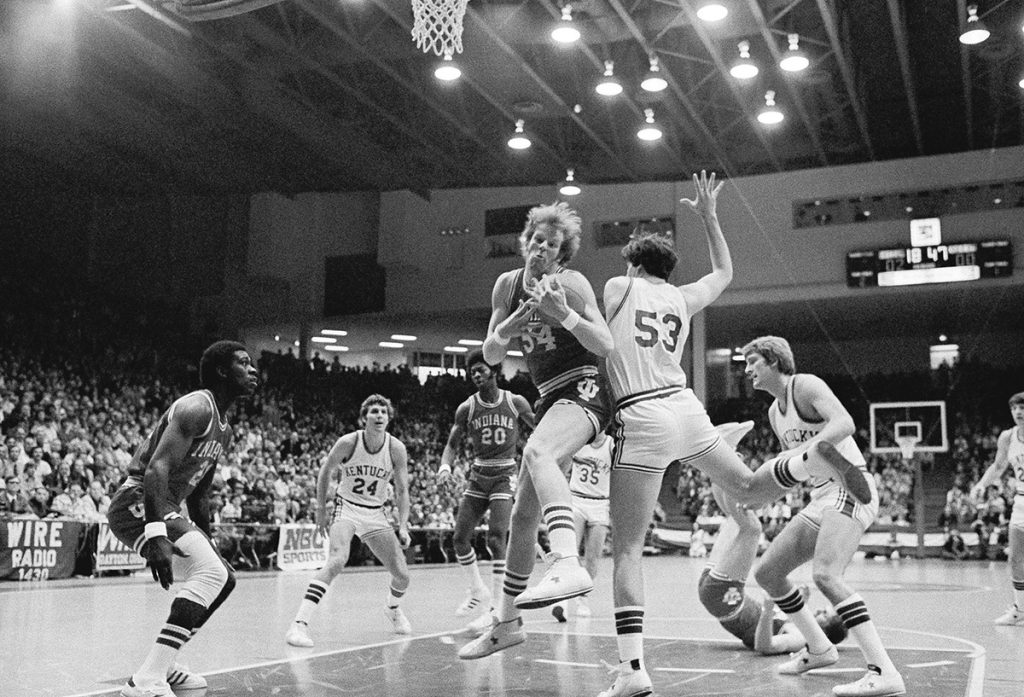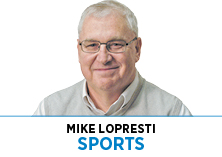 Turn on the sports channels in these days of dark arenas and locked stadiums, and what do you get? Right, replays of games from the past. Each is like the movie "Titanic"; you already know how it's going to end.
But what if you didn't? What if every team could pick an infamous defeat and play it again, with the opportunity for a different finish? One chance to repair the past. Just one. The issue, of course, would be which day to choose.
For the Colts
Feb. 7, 2010. Never mind the entire 31-17 Super Bowl XLIV loss to New Orleans. Just replay the Saints' onside kick to open the second half. The play they called Ambush, which it certainly did. Sean Payton's roll of the dice was the first onside kick in Super Bowl history that wasn't in the fourth quarter, and the surprised Colts treated the ball as if it were a hand grenade with the pin pulled out. They were ahead 10-6 at the time and had they simply recovered it, New Orleans doesn't get a quick touchdown and instant momentum. Maybe Indianapolis uses good field position to pad its lead and never looks back, and there is a second Lombardi in the trophy case. That spot is still vacant.
For the Pacers
Tough choice. There's the Malice at the Palace in 2004, and this time the Pacers don't get into an ugly brawl with the Pistons that sets the franchise back years. Or game 7 of the 1998 Eastern Conference finals with the Bulls that will get a lot of attention Sunday in the ESPN series on Michael Jordan. Indiana was sooo close, and the Pacers probably aren't getting wiped away 22-4 in offensive rebounds this time. "Ripped our hearts out," Larry Bird said of that number. Then again, beating Jordan on his home floor in a game 7 is going to be problematic, no matter how many times you replay it.
So let's consider June 3, 1994, game 6 of the Eastern Conference finals against the New York Knicks. The Pacers were up 3-2 in the series, having just stunned the Knicks in Madison Square Garden with Reggie Miller's 25-point fourth quarter in game 5. Indiana was 6-0 in Market Square Arena in the postseason, and the Knicks were 1-6 on the road. Could it have looked more promising for the Pacers to clinch the series, and advance to the NBA Finals against Houston? Except, they didn't. The Knicks won 98-91 and two days later, finished off Indiana in New York.
For IU basketball
Easy call. March 22, 1975, regional final. No way Kentucky scores 92 points this time, not against an Indiana defense that had held 10 Big Ten opponents under 60. No way the Hoosiers—as solid as the limestone buildings on campus—commit 20 turnovers again. No way Indiana tries to use Scott May with one good arm, because the Hoosiers now know that won't work. If it doesn't end 92-90 this time, it's likely IU is remembered for back-to-back perfect seasons.
For Purdue basketball
March 30, 2019. All the Boilermakers ask is to replay one free throw. This time, if Ty Jerome misses for Virginia with 5.9 seconds left, the next four things probably won't all go wrong: Where the rebound bounced (so Mamadi Diakite could swat it out), where he batted it (so Kihei Clark could recover it), where Clark passed it (so Diakite could shoot it—and make it—to force overtime. The perfect storm of Purdue agony.
For Notre Dame football
Nov. 20, 1993. The week before, the No. 2 Irish beat No. 1 Florida State 31-24 in the latest Game of the Century, a huge step to a national championship. Seven days later, a Boston College team that had nothing to lose showed up in South Bend, with future Super Bowl champion Tom Coughlin coaching.
The Eagles rolled to a shocking 38-17 lead in the fourth quarter, but Notre Dame produced one of those Golden Dome miracle specials, rallying to go ahead 39-38 with 1:09 left. Alas, 69 seconds too early. A dropped interception kept a BC drive alive, and walk-on David Gordon kicked a 41-yard field goal to beat the Irish. Said Notre Dame defensive lineman Jim Flanigan afterward, "I don't think you can get any lower than we are right now." The Irish finished No. 2 behind national champion Florida State, meaning the only result that didn't matter in the voting was the Game of the Century.
For Butler basketball
April 5, 2010. Who wouldn't want to savor that night one more time—the Bulldogs vs. Duke in Lucas Oil Stadium for the national championship? Actually, all Butler would ask is a second chance at one shot—and not Gordon Hayward's Hail Mary at the buzzer that nearly rattled in. He might need 20 retakes to make that. No, give him the baseline jumper he missed only a few seconds earlier. He'll bury that one most times. "Felt good, looked good," Hayward said afterward. "Just didn't go in."
For IU football
Nov. 14, 1987. This says all you need to know about the quality of the 1987 Hoosiers: They beat Ohio State and Michigan. Never happened before, never happened since. Matter of fact, they allowed each brute only 10 points. Could we have an amen? So, they showed up in East Lansing with a chance for the Rose Bowl, and quickly took a 3-0 lead against Michigan State. OK, it ended 27-3, as the Spartans kept handing the ball to Lorenzo White, who didn't stop until he had carried 56 times for 292 yards. True, Indiana might lose again in a rematch. But this time, the Hoosiers' starting quarterback, Dave Schnell, doesn't need an appendectomy and actually gets to play.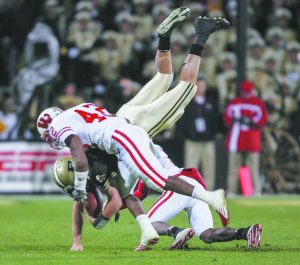 For Purdue football
Oct. 16, 2004. Return with us to Ross-Ade Stadium, the clock under three minutes, Purdue leading Wisconsin 17-14. What a program-defining victory it will be. The Boilermakers are ranked No. 5 and 5-0, having just beaten Penn State and Notre Dame on the road. Wisconsin is No. 10 and 6-0. Game Day has come to West Lafayette, all ready to beat on Purdue's big drum. But wait, is that Kyle Orton fumbling on a bootleg, trying to run out the clock? And is that Wisconsin's Scott Starks returning it 40 yards for a touchdown, and a 20-17 Badgers lead? And is that Ben Jones missing a 42-yard Boilermakers field goal attempt at the end? Yes, yes, yes. "I've been in this racket a long time," Wisconsin coach Barry Alvarez said afterward, "and I've never been part of a game like this."
If that was a crossroads moment, Purdue football took a wrong turn. The Boilermakers went from 5-0 to 7-5 in 2004. Purdue and Wisconsin met as equals that day, but since then, the Badgers are 152-54, while the Boilermakers are 75-117 and have lost to Wisconsin 14 times in a row.
Yeah, that's worth a do-over.•
__________
Lopresti is a lifelong resident of Richmond and a graduate of Ball State University. He was a columnist for USA Today and Gannett newspapers for 31 years; he covered 34 Final Fours, 30 Super Bowls, 32 World Series and 16 Olympics. His column appears weekly. He can be reached at mjl5853@aol.com.
Please enable JavaScript to view this content.