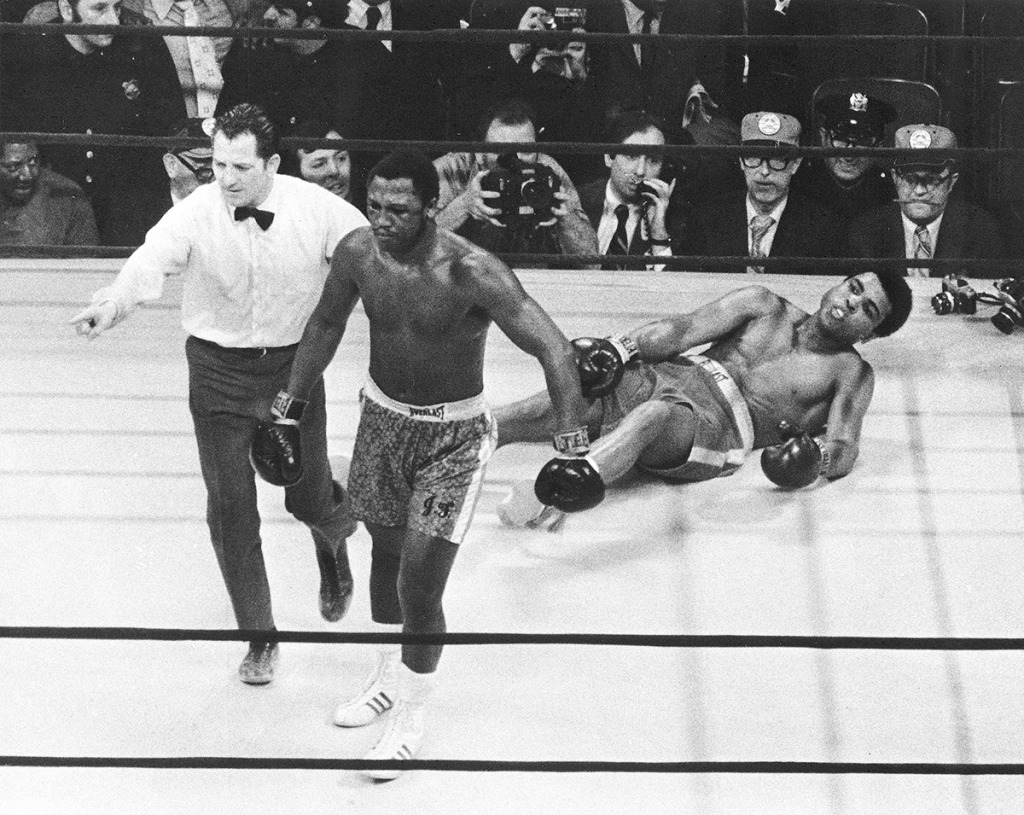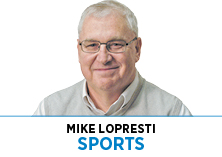 So here we are in a year that ends with the number 1, which means it's time to start remembering special anniversaries for … well, this could take a minute. For sports and otherwise.
This is the 10th anniversary of Butler's second national championship game appearance, which was even more astonishing than the first … 20th anniversary of 9/11 … 30th anniversary of Duke's mighty upset of UNLV in the Hoosier Dome, when Indy truly became a Final Four destination … 40th anniversary of IU's winning the national championship on the day President Reagan was shot … 60th anniversary of the first men in space … 70th anniversary of Bobby Thomson's home run, maybe the most famous in baseball history … 80th anniversary of Pearl Harbor.
And then there was 1971, which altered the future of sports, including for Indiana. It's the 50th anniversary of a gaggle of important events.
In 1971, Indiana University needed a new basketball coach for its new basketball arena. There was an attempt to lure John Wooden back home to Indiana, but that didn't work. Talk of maybe an intriguing character from the West named Jerry Tarkanian, but that fell through. So on March 28, Indianapolis newspaper readers woke up to this headline: "Hoosiers hire disciplinarian." There in a photo to go with the story was an earnest-looking young guy in a coat and tie who had been coaching at Army. Bob something.
So began the Bob Knight Age of championships and controversy, achievement and angst, adoration and a messy divorce. IU basketball was changed forever. By the way, so was the high school tournament. With Assembly Hall open, the IHSAA went for more seats. It was the last prep Final Four played in Hinkle Fieldhouse.
On Oct. 13, the World Series changed forever. The Baltimore Orioles vs. the Pittsburgh Pirates in Game 4. At night. In the 398th World Series game in history, the event finally went under the lights and lucked out with 70-degree temperatures in Pittsburgh. The Pirates won 4-3, and, once the owners got a look at the TV ratings, they knew daytime World Series games would one day go the way of party-line telephones. Can't stay awake for World Series games that last until midnight? Blame 1971.
In March, the NCAA Final Four changed forever. It had always been a basketball event played in a basketball arena. Where else in the name of James Naismith would you play it? But this time, the NCAA put its jewel in the Houston Astrodome, attendance broke all records as UCLA won its fifth consecutive title, and the future was as plain to see as the nose on John Wooden's face.
One day, every Final Four would include paying customers sitting high in the stratosphere, and off in the next ZIP code, but still just happy to be there. It opened the way for Final Fours to be played in dome-only cities. Very good news for Indianapolis.
On March 8, the concept of the public actually paying to see sports on television changed forever. In Madison Square Garden, unbeaten Muhammad Ali faced unbeaten Joe Frazier, which promoters called the Fight of the Century. An estimated 300 million people around the world watched. Theaters in London opened in the middle of the night.
Frazier won in a 15-round decision, but the real victor was the future of pay-per-view, premium cable, etc. Yeah, people would indeed pay. It also added to the lexicon of sport. That was the first of a three-bout epic between the two men, and to this day, this is how great sports rivalries are often described: "It's like Ali vs. Frazier."
In January, the NFL changed forever, with the merger going into effect. No more NFL and AFL, just one giant monolith of punts and profit. This was the first Super Bowl of the modern NFL, and it remains, arguably, the strangest in history. The Colts won it—the Baltimore Colts, that is. It'd be 35 years until the Colts did it again, and by then, they'd changed their first name to Indianapolis.
The Colts had seven turnovers that day, lost starting quarterback Johnny Unitas to injury in the second quarter, and still won 16-13 on a last-second field goal by rookie Jim O'Brien, who would be gone from football for good in four years. The offenses were so impotent—the combined passing was 23-for-51 with six interceptions—that a linebacker ended up named MVP of the game. Dallas' Chuck Howley even played for the losing team, the only time that's ever happened.
In 1971, winning streaks were born that would set standards in both the NCAA and NBA, and to this day have yet to be matched—by teams only 10 miles apart. On Jan. 30, UCLA beat UC Santa Barbara. The Bruins would not lose again until they went to Notre Dame in 1974, after 88 consecutive victories. On Nov. 5, the Los Angeles Lakers edged the Baltimore Bullets. They would win 33 in a row.
It was 1971 that answered one of the last basketball dreams for the finest player Indianapolis has ever produced. This is the 50th anniversary of Oscar Roberston's winning his one and only NBA championship.
It was 1971 that showed—as vividly as any year has ever shown—how professional athletes are vulnerable humans, just like the rest of us. On Oct. 24, late in a game between the Detroit Lions and Chicago Bears in Tiger Stadium, a 28-year-old Lions receiver named Chuck Hughes suddenly collapsed while jogging back to the huddle at about the 20-yard line. Fatal heart attack. Fifty years later, he remains the only NFL player to die on the field.
Advertising for sports on TV changed in 1971 because one of the staple products was lost for good. The last cigarette commercial ever allowed on television was on Jan. 1, on Johnny Carson's "The Tonight Show." Then again, something began that would one day affect nearly every Super Bowl broadcast. An amusement park opened outside of Orlando. It would not be long before happy Super Bowl champions would annually be chirping into the TV camera, "I'm going to Disney World!"
So here we are in 2021, and it is impossible to imagine the tradition of IU basketball without Knight, a World Series in the daytime, or the Final Four in a simple basketball arena. All that started 50 years ago. Meanwhile, it's only two weeks into January and we already know 2021 is going to get remembered one day, too.
What will they be saying in 2071, about 2021? You know, this is the 50th anniversary of the NCAA Tournament played entirely in Indiana. And the U.S. Capitol getting invaded by guys in horns. And after more Americans died than in World War II, the rampage of COVID-19 finally stopped (maybe).
There's something about those years that end in 1.•
__________
Lopresti is a lifelong resident of Richmond and a graduate of Ball State University. He was a columnist for USA Today and Gannett newspapers for 31 years; he covered 34 Final Fours, 30 Super Bowls, 32 World Series and 16 Olympics. His column appears weekly. He can be reached at mjl5853@aol.com.
Please enable JavaScript to view this content.