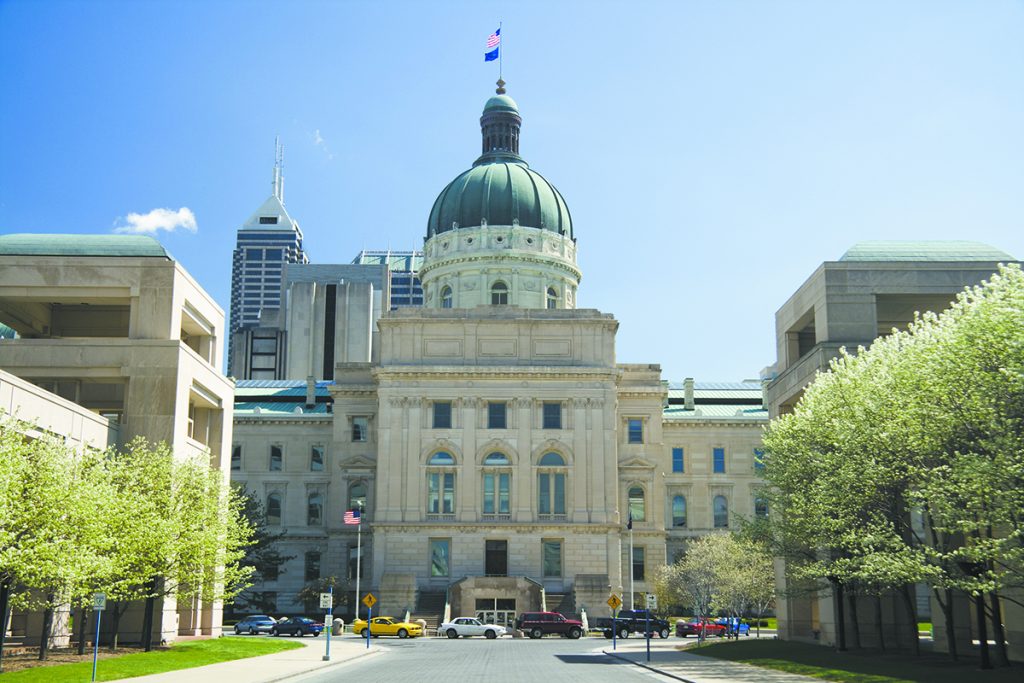 Indiana state government and the city of Indianapolis have initiated hiring freezes to prepare for budget constraints that the coronavirus pandemic has already started to cause.
State and local government budgets are expected to be hit hard as a result of restaurants, retailers and other businesses being closed for weeks. Sales and income tax are the top two revenue streams for the state, and revenue for the month of March already missed projections by 6%. The April revenue report is expected to be worse.
Indiana Office of Management and Budget Director Cris Johnston said no state employees have been furloughed to save money, but the state has initiated a hiring freeze, unless a position is needed to respond to the public health crisis. For example, the Department of Workforce Development has been hiring additional employees because of the increased demands for its services.
The Indiana Department of Transportation is also hiring—the agency is hosting a virtual job fair on Thursday in an effort to fill more than 100 positions. According to an INDOT press release, the available jobs include seasonal workers, highway technicians, equipment mechanics and construction engineers.
The city of Indianapolis has also implemented a hiring freeze that applies to all departments except for public safety department and other essential departments, like solid waste, fleet services and street opeartions.
The city has not implemented any lay offs or furloughs.
Controller Ken Clark told reporters Wednesday that the city's fund balances are the highest they've been in the past 10 years, which will help the city react to and manage the COVID-19 crisis.
At the end of 2019, the city had an unrestricted fund balance of $200 million, a spokesperson for the mayor told IBJ.
The city doesn't expect to see an impact on local income taxes until 2021 or 2022 but is taking steps now to cut spending when possible.
For the 2020 budget, the city has decided to freeze discretionary spending and save that money until the impact of the virus is more clear, he said.
"While so much of our focus has rightly been on poverty and public safety, our work over the last four years to in essence smart size local government and address the city's budget shortfalls has never been more important that it is right now," Mayor Joe Hogsett said.
In a memo sent to state agencies, State Budget Agency Director Zac Jackson directed officials to practice other cost-saving measures like limiting overtime, restricting the use of temporary employees, working with the Department of Corrections to use offenders for labor like mowing and painting, minimizing advertising expenses and reducing printing of materials.
"This list should not be taken as an exhaustive list of cost savings measures," Jackson wrote in the memo. "As always, agencies should conserve all tax dollars as if expense was coming out of their own pocket."
Paid internships have also been suspended for now, and there is a temporary freeze on vehicle fleet purchases.
The memo also tells state agencies to prioritize using federal funds, whenever possible, but only use stimulus funds for one-time expenses to avoid a future funding shortfall.
Agencies are expected to pause any planned renovations and eliminate furniture purchases.
"Obviously there are agencies that are on the front lines with fighting the virus and so we will take particular care at looking at their staffing needs, but anticipating what is coming with the downturn in the economy all the measures in that memo are things I think have to be considered and are on the table," Johnston said.
Please enable JavaScript to view this content.