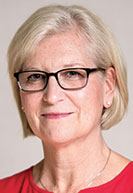 Indiana State Health Commissioner Kris Box on Wednesday said the state's COVID-19 testing capacity is "greater than it's ever been" and encouraged more individuals to get tested.
Since the beginning of the pandemic in March, more than 2 million tests have been conducted in Indiana on 1.37 million individuals.
The state now has more than 250 testing locations, but Box said some sites have seen a drop in the number of people coming to get tested.
"All the testing availability in the world doesn't do any good if people aren't willing to get tested," Box said.
The seven-day average number of individuals tested has fallen to around 9,000. In August, more than 13,000 individuals were being tested daily.
"I understand that people who aren't symptomatic or who might just have a case of the sniffles that attribute that to allergies might not feel that they want to take the risk to get tested because if the tests are positive, then they would have to isolate," Box said. "But if we don't know who's positive and take steps to isolate those individuals, we risk allowing COVID-19 to spread unchecked across our state, and that means our lives will be disrupted for a longer period of time."
The state has also built up the amount of available contact tracers. The initial goal was to hire 500 contact tracers, but now nearly 700 contact tracers have been hired by the state, plus another 347 have been hired by local health departments, and Marion County still plans to hire an additional 300.
From May through Sept. 15, contact tracers have made more than 477,000 phone calls and sent nearly 632,500 text messages.
Box said 75% of contacts have been successful.
"I can't emphasize enough how important it is to please answer the call or the text," Box said.
Box also encouraged anyone who has been contacted for the next phase of the study being conducted by the Richard M. Fairbanks School of Public Health at IUPUI to respond and participate. She said the number of people who have responded so far is lower than it was for the first two phases of the study.
Please enable JavaScript to view this content.