The state's job-creation agency has identified Boone County as a key location for future growth and is exploring land purchase options for what local officials say could be a 4,000- to 7,000-acre innovation park.
The Indiana Economic Development Corp. told IBJ in a statement that it "does not have any confirmed development details in terms of size, investment or specific businesses planning to invest" in the county. 
But the agency—part of Gov. Eric Holcomb's administration—said the county's location between Purdue University and Indianapolis along Interstate 65 makes "it attractive to high-tech companies in future-focused industries."
The IEDC acknowledged that it is working via IIP LLC—an entity registered with the Indiana Secretary of State's Office in September—to be in a "position to purchase land once we and local leaders identify specific opportunities for development that will improve the economy and quality of life for Boone County residents."
A source who has seen some of IIP's written offers to buy land in the area said the company has prepared full purchase agreements and that the offers he's seen are legally binding. 
Meanwhile, a group calling itself People for Boone County Farmland has posted a petition on Change.org that tells Brad Chambers, the state's commerce secretary and head of the IEDC, that there are better places in Indiana for a high-tech development.
"We do not want our rich, productive land to be turned into a concrete technology/industrial park, nor do we want our way of life to be upended by urban sprawl," reads the online petition, which has been "signed" by nearly 1,300 people.
The group identified an area northwest of Lebanon—north of State Road 32 and south of West Hazelrigg Road—as the land the state is targeting, although state officials have not been that specific. The Big 4 Trail runs through that area.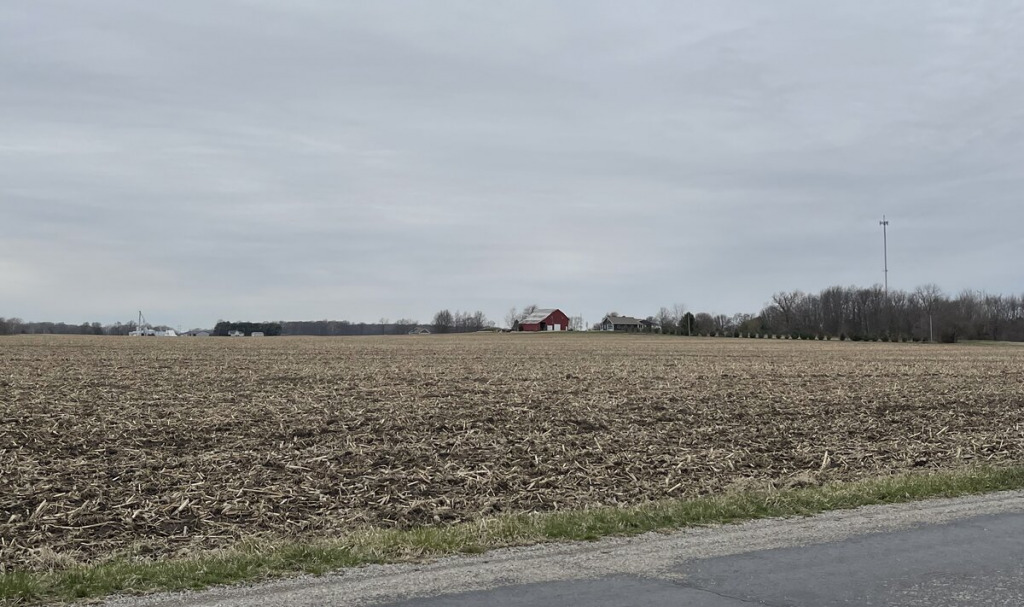 A 4,000- to 7,000-acre parcel would be considerably larger than Purdue University's campus, which comprises 2,500 acres in West Lafayette.
Local officials and others say the long-term goal is to create a sort of research district—not unlike the North Carolina Research Triangle—that would connect a Boone County tech park with Purdue and schools, researchers and other assets in Indianapolis. 
The IEDC's executive vice president, David Rosenberg, specifically mentioned the Research Triangle in a statement to IBJ: "These types of developments, similar to what's seen in other states, i.e. Research Triangle Park in North Carolina, take years of planning."
Lebanon Mayor Matt Gentry told IBJ that the state hopes to attract manufacturers of semiconductors, microprocessors and battery technology to the site.
"It's a once-in-a-generation opportunity that has the potential to provide technology careers for people today and their kids and their grandkids going forward," Gentry said. "It's going to be targeting products that we all use on a daily basis."
Gentry said he heard rumors about a development prior to Thanksgiving, but he did not learn anything official until this month when he met with Chambers and Holcomb, who both emphasized the importance of Boone County's location.
"I think they can see that serving as a pretty easy talent pipeline for them, as well as our proximity to the rest of central Indiana," Gentry said.
Gentry said state officials have not decided whether they would designate the site an Innovation Development District. The Legislature recently passed Senate Bill 361—set to take effect July 1—that will let the IEDC create sites for large-scale developments. That bill also provides the IEDC with $300 million in cash incentives, which could include making land purchases.
The IEDC said the Boone County site "could qualify for an Innovation Development District, but that is simply one of many possible tools the IEDC could use to advance its development."
Gentry said state officials seem to be trying to act quickly to ensure they are ready for the next big deal that comes along. "I think the state has recognized that they have missed out on a few deals recently, especially the Intel deal," Gentry said.
In January, Intel announced it would spend as much as $20 billion to create the world's largest semiconductor assembly facility, part of a sprawling, 1,000-acre advanced-manufacturing campus just outside of Columbus, Ohio.
IEDC officials have declined to say whether Indiana was in the hunt for that project.
Last week, the Boone County commissioners held a town hall-style meeting at Western Boone Junior/Senior High School to discuss the possible business development.
Many residents expressed concerns about the possible business development citing the loss of community, farmland and way of life.
Commissioner Jeff Wolfe said developers have approached residents seeking to buy their land. Boone County commissioners said the IEDC didn't contact them about a possible development until about two weeks ago.
Please enable JavaScript to view this content.