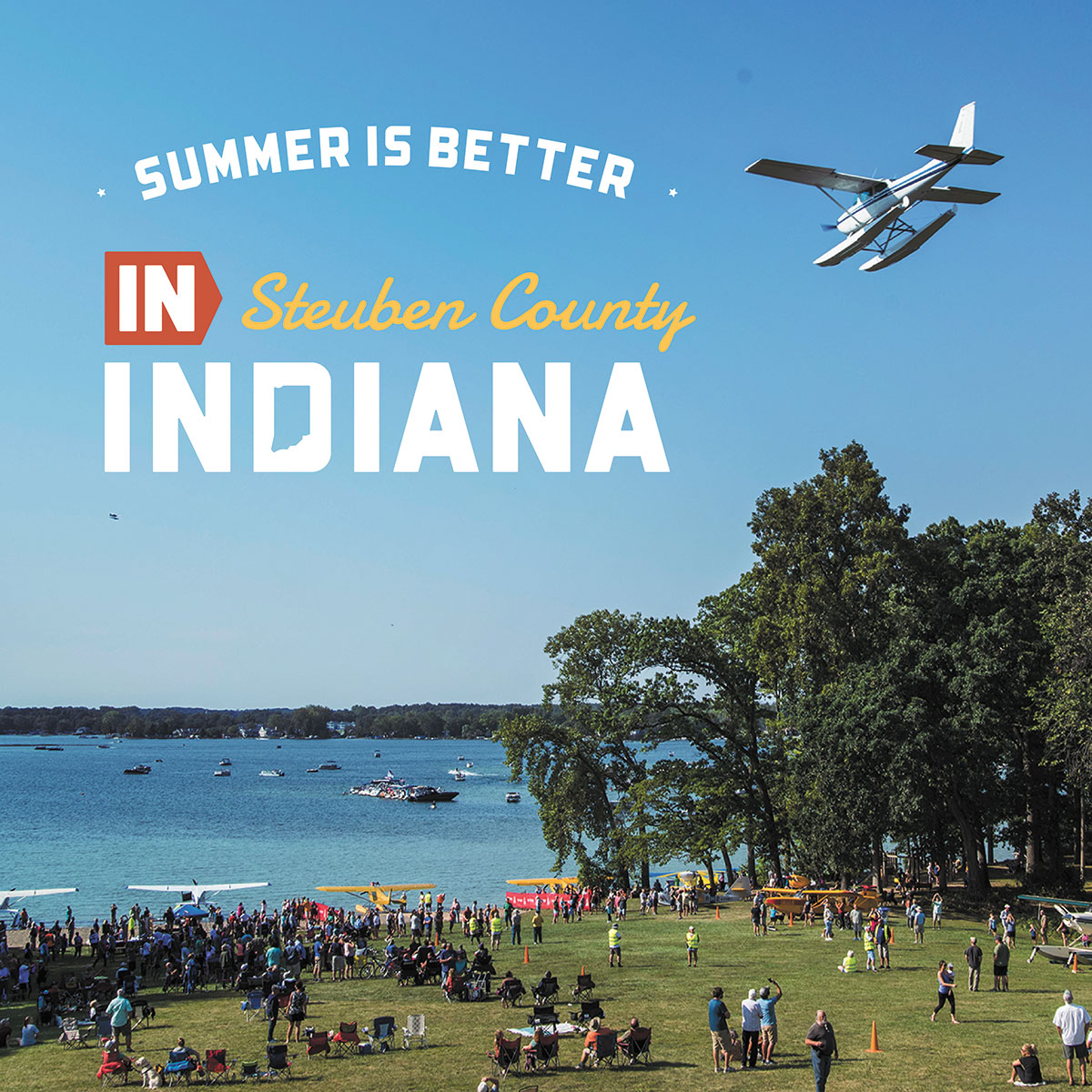 Indiana's tourism agency is seeking an $18 million bump in funding over the next two years as lawmakers prepare to craft the state's next budget.
The Indiana Destination Development Corp. is requesting a baseline annual budget of $14.8 million in both 2024 and 2025, as well as more than $8 million in additional pass-through funding for museums, entertainment venues and a new tourism bid fund meant to attract more events to the state. The baseline budget for the current fiscal year is $5.8 million.
The request is the result of discussions between the State Budget Agency and the tourism arm, which initially requested a $40 million boost that it said would put Indiana more in line with other Midwestern states on tourism spending.
The state in June launched a new campaign called "IN Indiana," which allows local businesses and tourism groups across the state to integrate resources from tourism agency into local marketing efforts.
CEO Elaine Bedel said the boost would be "good start" but noted that the agency has a lot of work to do to achieve its goal of attracting tens of millions more people to the state—both as visitors and as residents—in the coming years.  Most of the increase is expected to go directly toward more marketing efforts across the state, including partnerships with local tourism offices and businesses.
"We need to do more to raise the perception of Indiana for those outside the state, and this increase is extremely helpful in those efforts," Bedel said. "The more we can do, the better name recognition we get, so we appreciate the consideration that's being made on providing us with additional funding."
The proposed funding would greatly surpass what tourism efforts have traditionally received from the state (usually just a few million dollars), but will still fall well short of other Midwestern states' tourism budgets.
Indiana spends the least on tourism marketing of any state in the region, according to IBJ research. The next lowest is Iowa, which in 2023 is expected to receive $32.4 million between its base budget and $25 million in supplemental American Rescue Plan Act funding.
The Indiana Destination Development Corp. was created in 2019 to replace the Indiana Office of Tourism Development, which had operated with a relatively tiny budget for decades. The new quasi-public corporation was modeled after the Indiana Economic Development Corp.—the state's economic development and jobs-creation agency—which can raise private money to supplement some of its efforts.
The agency's overall budget is further bolstered by supplemental spending, including allocations to attractions throughout the state, including Grissom Air Museum, the Studebaker Museum and Lincoln Amphitheater. Additionally, the group is a pass-through for the Indiana Sports Corp., but for operational funding and the new sports and tourism bid fund that was authorized by the General Assembly earlier this year.
Supporters are hoping the bid fund receives $5 million from the state each of the next two years. Sen. Kyle Walker, who authored the bill establishing the fund, told IBJ in January that such a number would be a logical starting point.
About 15 states—including Florida, Missouri and Ohio—already have large bid funds. And many large cities—such as Atlanta and Los Angeles—can tap into state and local bid funds, as well.
City and state officials have said Indiana has missed out on some significant events because it has lacked a bid fund that could be used as a cash incentive to attract events or pay for related services.
Patrick Talty, president of the Indiana Sports Corp., said in a statement he's appreciative of the state's commitment to further enticing events to the state.
About 30% of the bid funds—$1.5 million—will be earmarked for events outside of Marion County, although details have not yet been finalized on how the Sports Corp. would manage or distribute funds.
"We are very aware of the competition being stronger than ever as we continue to bid on a variety of events, and this bid fund is a much-needed tool that allows us to be competitive against other states that have similar existing funds," Talty said. "Our team is already thinking about how this can help us seek out and bid on new events. And at the same time, we're considering how it helps level up our bid responses to influence events we've previously hosted here to return to our community."
Funding levels for the tourism corporation and other state agencies will be set by the Indiana General Assembly when it meets over the next several months to craft a two-year state budget.
Please enable JavaScript to view this content.