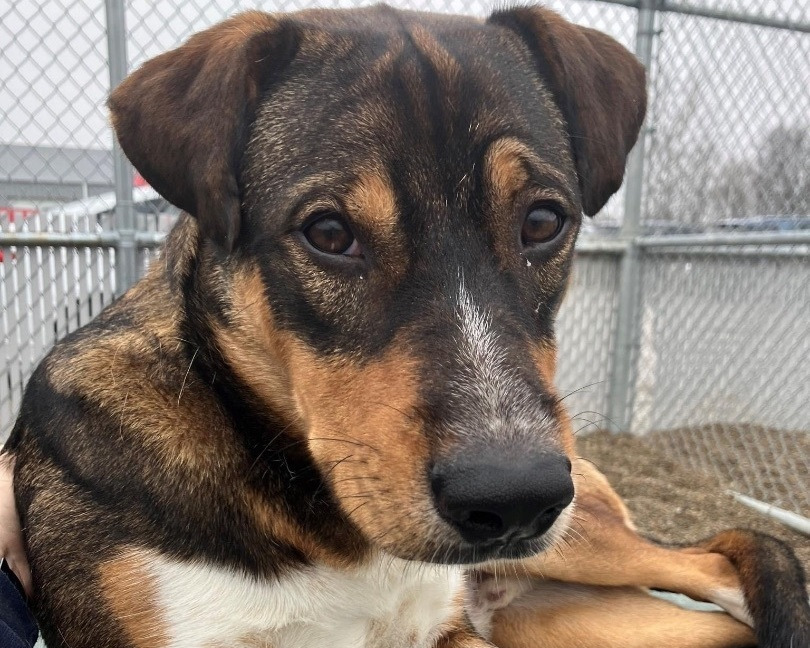 A City-County Council committee has advanced a proposed ordinance that would prevent most retail sales of cats, dogs and rabbits in Indianapolis. At the other end of Market Street, legislators in the Statehouse appear poised to overrule such local ordinances after an affirmative Senate vote.
Proposal 57, authored by Democratic City-County Council members John Barth and Vice President Zach Adamson, aims to prevent the expansion of puppy mills and reduce overcrowding and understaffing at the city animal shelter. Under the ordinance, pet stores would only be allowed to sell cats, dogs and rabbits if they were obtained from an animal shelter or a not-for-profit animal-rescue organization and for no more than $500 each.
The council's Community Affairs Committee approved the proposal unanimously Wednesday evening after a presentation from Adamson and Barth and public comment.
"Public records and store disclosures link local pet stores to huge puppy mill brokers that buy puppies from many different mills, many of which have terrible welfare records," Adamson said.
The committee also passed an amendment Wednesday to give pet shops established before April 2023 until 2025 to follow the ordinance. The original proposal gave pet shops existing before September 2021 until May 2025 to follow the ordinance and newer pet shops until May 2023.
"There were pet shops that were in operation since January of '22 that have reached out to us and said that this would put them out of business, and of course that that's not our goal here," Adamson said.
The proposal would require pet stores to keep a record of which shelters or Humane Society chapters the animals are acquired from before they are sold. The city would be able to fine businesses $500 for first-offense sales violations and for failure to maintain records. The penalty would increase to $750 for subsequent violations within a year.
The city measure also is sponsored by Democratic councilors Dan Boots, Jason Larrison and Ali Brown. It is scheduled to receive a full council hearing March 6.
Most attendees at Wednesday's meeting expressed favor for the ban, with several donning purple shirts and paw-print signs. Erin Huang, a constituent of Barth's and registered lobbyist for the Humane Society of the United States, spoke in favor of the proposal along with Humane Society representative Samantha Chapman and Christi Rider, owner of City Dog Grocery.
Huang said the Indiana General Assembly is working to "protect puppy mills and pet stores" by creating legislation that would override the Indianapolis proposal and others, if passed.
The council also received a letter from 14 local and national organizations and businesses in support of the proposal. It is signed by The Humane Society of the United States and local groups such as Indy Humane and Friends of Indy Animals. Groups that support the rescue and regulated adoption of certain dogs—basset hounds, Labrador retrievers and golden retrievers—were also supportive. So is the Indiana House Rabbit Society, a not-for-profit dedicated to improving the lives of domestic rabbits.
Two representatives of Indianapolis-based Uncle Bill's Pet Centers spoke in opposition to the ban.
Uncle Bill's sells dogs, cats and rabbits at two stores in the city, on West 38th Street and East Washington Street. The locally owned chain has been accused of getting its dogs from puppy mills, a practice owners deny.
Uncle Bill's Pet Center CEO Lori Wilson called the proposal "anti-commerce and anti-consumer." 
"Instead of prohibiting the sale of animals, Indianapolis should seek to establish additional health, safety and welfare protection for companion pets sold in Indianapolis," Wilson said.
Josh Armey, a senior project manager for Uncle Bill's, also testified against the proposed ordinance.
Armey said Uncle Bill's has been following standards set by the city of Indianapolis and the U.S. Department of Agriculture for 35 years and that he has visited the breeders where it gets its animals.
Barth told IBJ previously that conversations with Uncle Bill's led to the delayed introduction of the proposal so changes could be made. In his testimony, Armey said he was still dissatisfied with the final result.
"He decided to ignore us," Armey said. "We've had some discussions—that was a little offensive—but I guess I'm just here to ask this council to rethink the idea of banning sales of anything."
Donna Chandler, an author of several books on dog training, also testified against the proposal on the basis that service dogs often need to be puppies in order for them to be trained properly.
In response, Adamson said the proposal does not regulate breeders.
At the Indiana Statehouse, legislators are seeking to override local ordinances that ban retail pet sales.
Senate Bill 134, authored by Blake Doriot, R-Goshen, would prevent cities from enforcing complete bans on the sale of cats and dogs, and would instead require breeders to be recognized by a kennel society. If passed, the state law wouldn't override local ordinances put in place by at least a dozen Indiana towns or cities prior to Jan. 1, 2023, but it would prevent a new Indianapolis measure from going into effect.
The bill was approved by the Senate 29-18 Monday and awaits a House hearing. 
Please enable JavaScript to view this content.