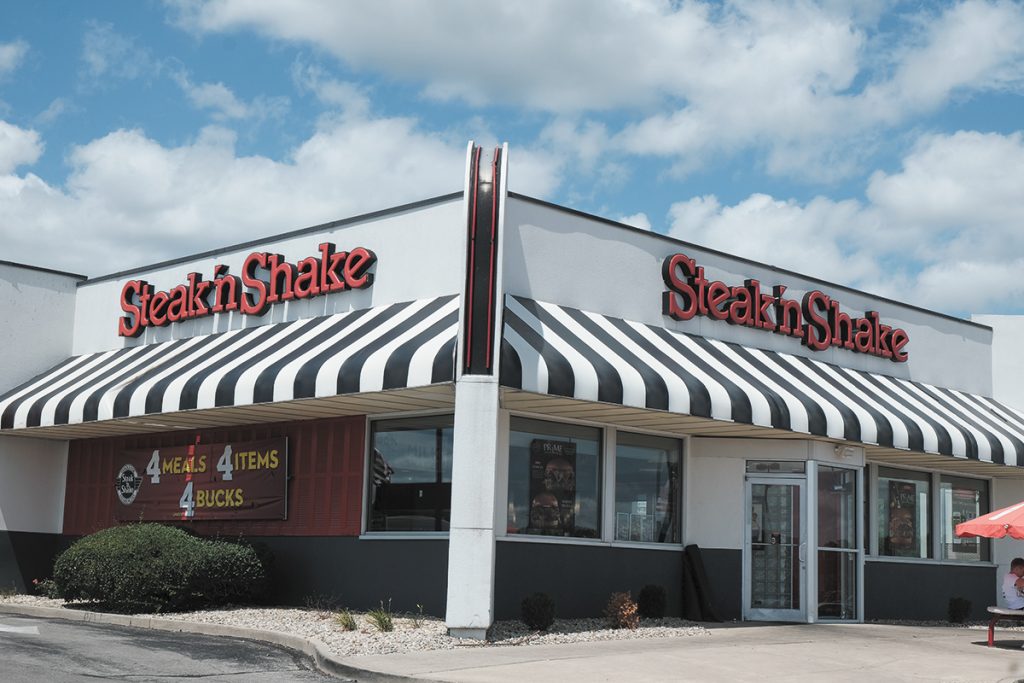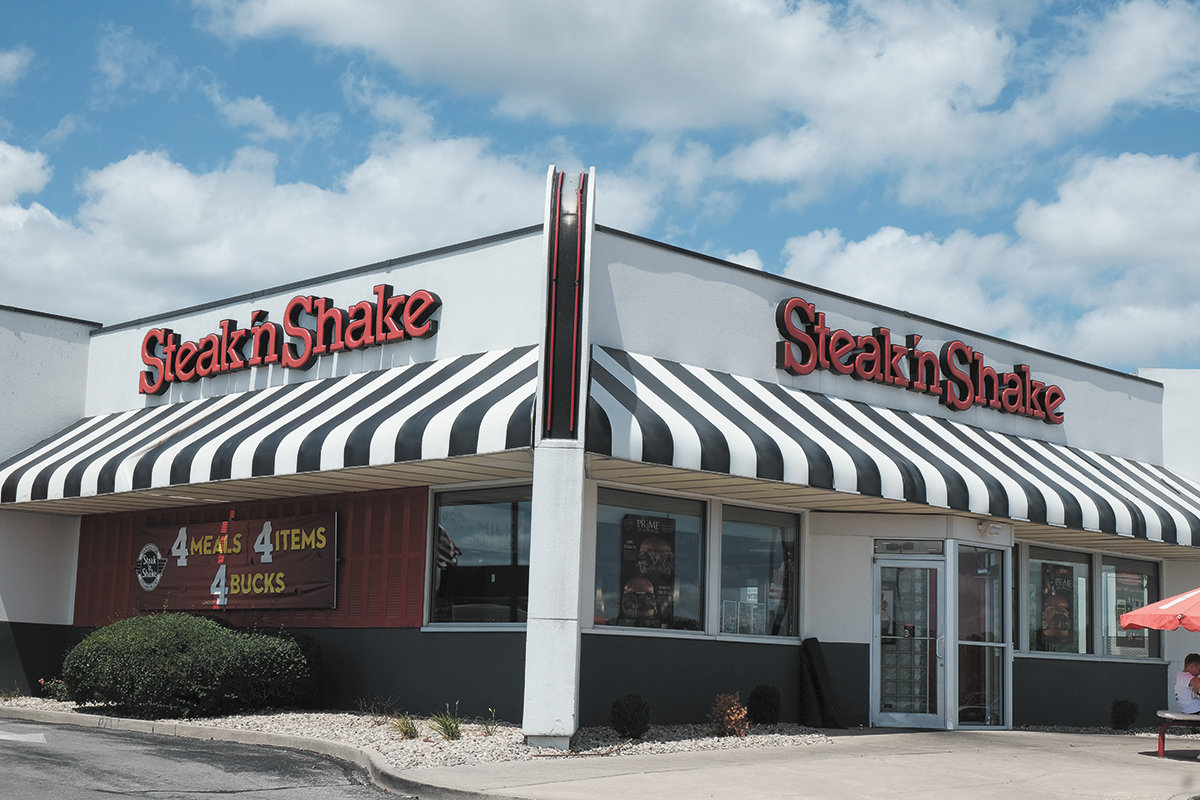 Steak n Shake showed improvement in the third quarter, despite closing 13 more restaurants and seeing customer traffic plummet.
The Indianapolis-based restaurant chain suffered a loss of $63,000 during the fiscal third quarter ended Sept. 30 compared with a loss of $861,000 in the same period of 2019.
The chain lost $1.1 million in this year's second quarter and $11 million in the first.
Revenue plummeted to $78.8 million in the quarter, down from $141.3 million a year ago. Through the first nine months of the year, revenue has fallen to $272.6 million compared with $478.9 million during the first nine months of 2019.
Steak n Shake has permanently closed 82 restaurants in 2020, and another 37 company-owned stores were under temporary closure as of Sept. 30.
Same-store traffic dropped 54.2% in the third quarter and has fallen 44.6% so far this year.
The chain had 528 total stores as of Sept. 30, consisting of 260 company-owned stores plus 69 operated by franchise partners and 199 by traditional franchisees.
Last year, Steak n Shake started transitioning company-owned restaurants to single-unit franchise partnerships. As part of that plan, it "temporarily" closed more than 100 locations as it sought franchise partners. The company converted 18 more stores to corporate partnerships in the third quarter.
Biglari Holdings, the chain's parent company, reported an overall profit of $21 million even though revenue shrank from $141.1 million to $79.7 million. The profit was largely due to $27.6 million in investment gains.
Biglari Class B shares rose 16.7% Monday morning, to $100.23 each. Class A shares were up 3.8%, to $490 each.
Please enable JavaScript to view this content.