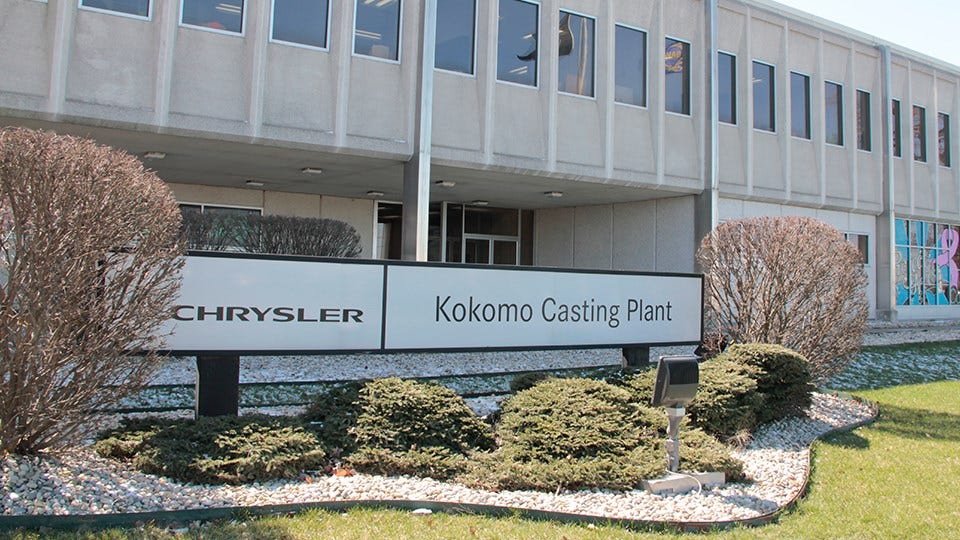 Automobile manufacturer Stellantis on Wednesday said it plans to lay off more than 300 workers in Indiana and another 68 in Ohio, blaming the decision on the United Auto Workers strike that is now in its sixth day.
Stellantis, which makes Chrysler, Dodge and Jeep vehicles, said Wednesday that the layoffs are a consequence of the UAW strike at its assembly plant in Toledo, Ohio.
Asked for comment, a union spokesman referred to a statement last weekend in which UAW President Shawn Fain said layoffs were unnecessary and an effort to pressure workers to settle for less in contract negotiations.
Stellantis said it immediately laid off 68 workers at a machining plant in Perrysburgh, Ohio, "due to storage constraints," and expected to lay off about 300 workers at two facilities in Kokomo. Stellantis employs about 7,000 people in Indiana at plants in Kokomo and Tipton.
The layoffs ratcheted up tension two days before a UAW deadline for a substantially better offer from automakers before it could expand its strike, which is currently limited to three assembly plants–one each operated by Stellantis, Ford and General Motors. Fain has said he will announce more strike targets unless there is "serious progress" in contract talks by Friday.
The union and the car makers continue to talk, but an industry official said Wednesday that the two sides remain far apart. The UAW is seeking pay raises of more than 30% over four years, a restoration of defined-benefit pensions for all workers, and a 32-hour work week for 40 hours of pay. The companies are offering around 20% on pay and are staunchly resisting some of the union's other demands.
There was progress late Tuesday, but with Unifor, the autoworker union in Canada.
Unifor and Ford announced that they reached a tentative agreement on a new 3-year contract just hours before a strike deadline. Terms of the deal were not disclosed. If ratified, it would cover more than 5,000 workers and provide a model for similar deals at GM and Stellantis operations in Canada.
Please enable JavaScript to view this content.