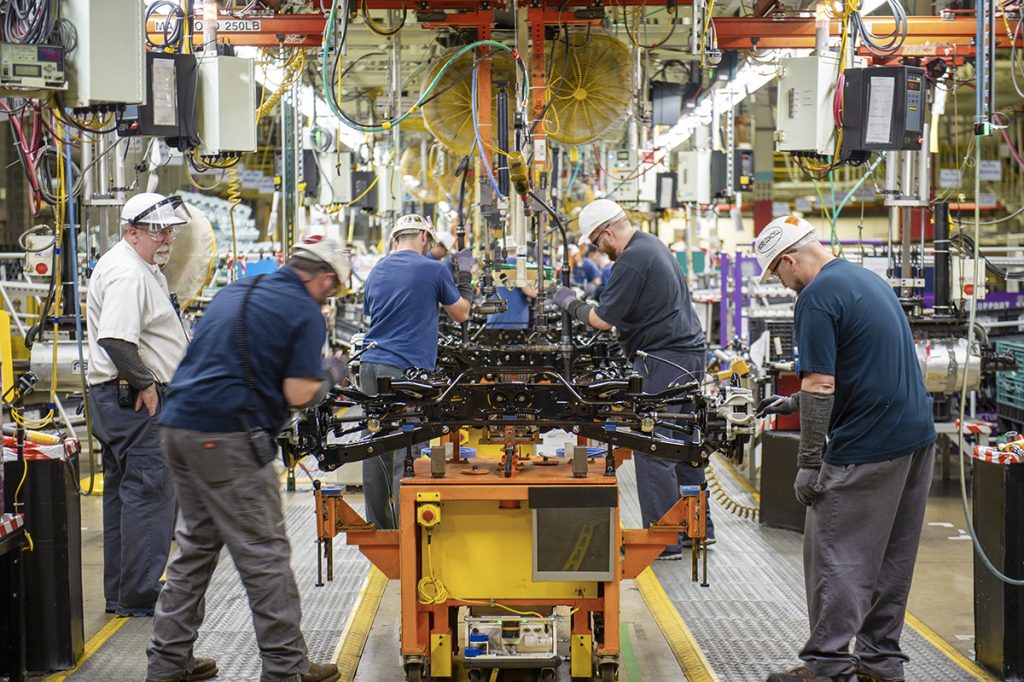 Subaru of Indiana Automotive is proceeding with a planned $158 million expansion at its Lafayette plant, which the company announced just weeks before the COVID-19 pandemic began disrupting the U.S. economy.
On Monday the automaker announced that it will host a groundbreaking Thursday afternoon for the project, which will create up to 350 jobs at the facility by the end of 2023. Subaru first announced the project in late February.
As part of the project, Subaru plans to build a new service parts facility and expand its plant to add a transmission assembly shop.
Subaru spokesman Craig Koven said the pandemic is not affecting the company's expansion plans, and that the expected investment, hiring projections and completion date remain as previously announced.
The COVID-19 pandemic forced Subaru to shut down its plant for nearly two months due to declining demand and supply-chain issues. Production halted March 23 and did not resume until May 11.
More than 6,000 people work at the 4.7-million-square-foot facility, which produces about 410,000 vehicles each year and is Tokyo-based Subaru Corp.'s only U.S. assembly plant. The facility produces the Ascent, Impreza, Legacy and Outback.
The Indiana Economic Development Corp. has offered Subaru up to $2.65 million in conditional tax credits based on its planned capital investment, and up to $350,000 in training grants based on the company's job creation plans. The incentives are performance-based, which means Subaru can claim the incentives only after adding jobs.
Please enable JavaScript to view this content.