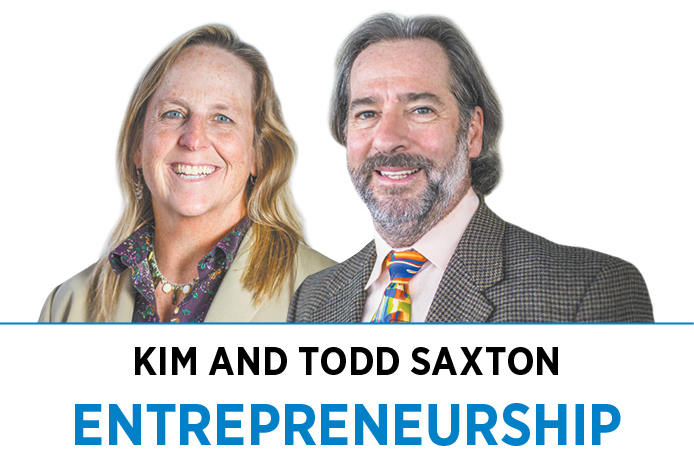 We often associate startups with their visible founders, for better and for worse. Think Steve Jobs (Apple), Bill Gates (Microsoft), Elizabeth Holmes (Theranos) or Adam Neumann (WeWork). But all of them had at least one co-founder or partner who was key to the trajectory of the venture (Steve Wozniak, Paul Allen, Sunny Balwani, Miguel McKelvey, respectively). So, how should an entrepreneur move from a "me" to a "we?"
There are multiple ways to think about building your startup team:
◗ a sports team, in that athletes each have their own skills but must play together to win;
◗ a ship's crew, in that everyone on the ship must help monitor winds, tides and storms and make adjustments accordingly to arrive at the paradise island of success;
◗ a family, in that you are together and supporting one another, especially during hard times—and even when you argue;
◗ a meal, in that all ingredients—even those that are unappetizing on their own—must blend together for a tasty combination;
◗ a band, in that every member plays his or her own instrument and has an area of expertise, but all must come together and synchronize to create great music.
What are the common threads here? Regardless of the analogy, a startup team must incorporate diverse talents but with a common set of core values and a passion for the problem being solved and the solution. And the team effort must yield an outcome that is more than the sum of its parts.
A prominent, local, early-stage investor identifies what he calls the "3 H's" necessary for any startup—the Hipster (visionary with good hair), the Hacker (tech person/builder) and the Hustler (sales and marketing person). Startups need people who can address multiple domains, including the technical component; customers and the marketing component; financials and the funding component; and the team-building and -motivating component. This breadth rarely comes in one individual, and the volume of work would exceed even the most talented individual's bandwidth. And there are other ways than functional background or talents to view the desirable composition of a team.
Diverse networks. A limitation to forming a team with classmates, friends or family members is that your networks might largely overlap. You want your team members to have access to unique sets of people, whether they be potential customers, funding sources, advisers or other stakeholders. More diverse teams, in terms of demographics, geographic location over time, industry diversity or other interests, likely also bring access to different networks.
Also look for diversity in terms of experience with a startup. It's great to have people who have done this before, as they have networks they can reach out to. The "new kids on the block" can bring new ideas and new ways of doing things as well. Make sure there is breadth of perspective, networks and access to resources.
The extended team. The extended team includes more than co-founders, early employees and internal audiences. Founders need to build relationships with mentors, advisers, potential investors, customers, partners and other allies. These members of the extended team can rapidly accelerate or scale resources and broaden the perspective of the founding team. And remember that family is also part of the extended team. They are part of the startup journey, especially during hard times in the emotional roller-coaster startup life. It's important to make sure they feel they are part of the "team," too.
This raises perhaps the most important element of building a successful startup team—FUN. Startups are a hard journey. If you are not able to enjoy working together, supporting one another and maintaining a sense of humor through the good and the bad, it will be much harder to build a sustainable and scalable venture. Yes, family members are part of the extended team. And co-founders also become part of your extended family. Don't forget to specifically include the whole team in the fun.
In summary, founders should remember that startups are a team effort—whether you are engaging in competitive sports, sailing a ship, starting a family, preparing a meal or making music. And the team will be making meals and music during the storms that inevitably arise. This means having to help bail out the boat.
So, build a team that can have fun and sing while doing so. A big warning sign for us is when founders refer to the startup in the first person—"I raised $200,000; I need to build more functionality into our product; I will be hiring." If the venture is still an "I," you are far from building the team and the mentality that will be successful.•
__________
Kim Saxton is a clinical professor of marketing at IU Kelley School of Business at IUPUI. Todd Saxton is an associate professor of strategy and entrepreneurship at IU Kelley School of Business at IUPUI and Regenstrief Institute Vice President for Business Development. They are co-authors of "The Titanic Effect: Successfully Navigating the Uncertainties that Sink Most Startups."
Please enable JavaScript to view this content.