The U.S. Supreme Court said this week that it has agreed to hear a case brought by the National Pork Producers Council and the American Farm Bureau Federation against California's Proposition 12, which could have an impact on Indiana's 3,000 pork producers.
The California state law, which voters approved in 2018, bans the sale of pork from hogs born to sows that were not raised according to the state's swine housing standards. The NPPC filed suit against the state, arguing the rule impacts farms outside of California and violates the Constitution in terms of interstate commerce.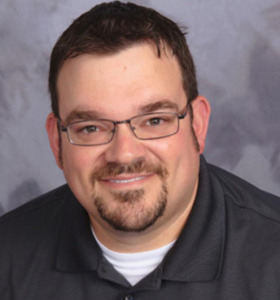 Indiana Pork Producers Association Executive Director Josh Trenary said the industry has been improving animal welfare for years without what he calls burdensome regulations.
"A pork farmer has the incentive, both from an ethical standpoint and a financial standpoint, to do the right thing. And toward that in over the years, the pork industry has been pretty proactive about putting together science-based production standards," Trenary said.
Proposition 12 took effect on Jan. 1. While the issue stems from California policy, it could have a far-reaching impact on Indiana, which ranks fifth in the U.S. for pork farming.
"When there's more activist-driven conversation about what those production practices ought to be, we get pretty sensitive about that. Especially if it's not squarely based in science. And that's what the Prop 12 conversation ends up being for us," Trenary said.
The crux of the issue is space. Prop 12 requires hog farmers to increase space, up to 24 square feet, for each of their sows. But that expansion comes with a price, including increasing construction costs to remodel barns.
"If you're going to construct a new site, you may be looking at $1,600 per sow. But to be Prop 12 compliant, especially with these increased construction costs, now, you could be looking at upwards of $3,500 per sow," Trenary said.
The NPPC and AFBF said the California rule sets "arbitrary animal housing standards that lack any scientific, technical or agricultural basis."
The high court is taking up the case on appeal from the U.S. Court of Appeals for the 9th Circuit, which in July 2021 upheld a lower court ruling against the NPPC-AFBF lawsuit. The Indiana Farm Bureau also weighed in.
"The Indiana Agricultural Law Foundation, created by Indiana Farm Bureau, has joined with other state Farm Bureaus to be engaged with California's Prop 12 case at the Supreme Court level via an amicus brief to ensure the voices of Indiana livestock producers are heard," said John Shoup, director of Indiana Agricultural Law Foundation, in a written statement. "It is important that INFB is engaged because if left unchecked, this state law in California will have serious ramifications for Hoosier farmers and for livestock producers nationwide."
Still, access to the California market is important to the bottom line. The NPPC said California consumes about 15% of U.S. pork production, even though it raises few pigs. According to the latest data from the U.S. Department of Agriculture, California farmers raised 82,000 hogs.
Trenary said if the market demands change, farmers will respond.
"If customers think that's an important aspect to pork production, and they want to consume that product, our producers will avail themselves of that market and take advantage of that. But we don't need a state telling us to do it," Trenary said.
The NPPC and AFBF say they will file their initial brief with the Supreme Court in the coming weeks. The high court could hear oral arguments this fall.
Proposition 12 also affects egg production and sets minimum requirements for open space for hens.
Please enable JavaScript to view this content.