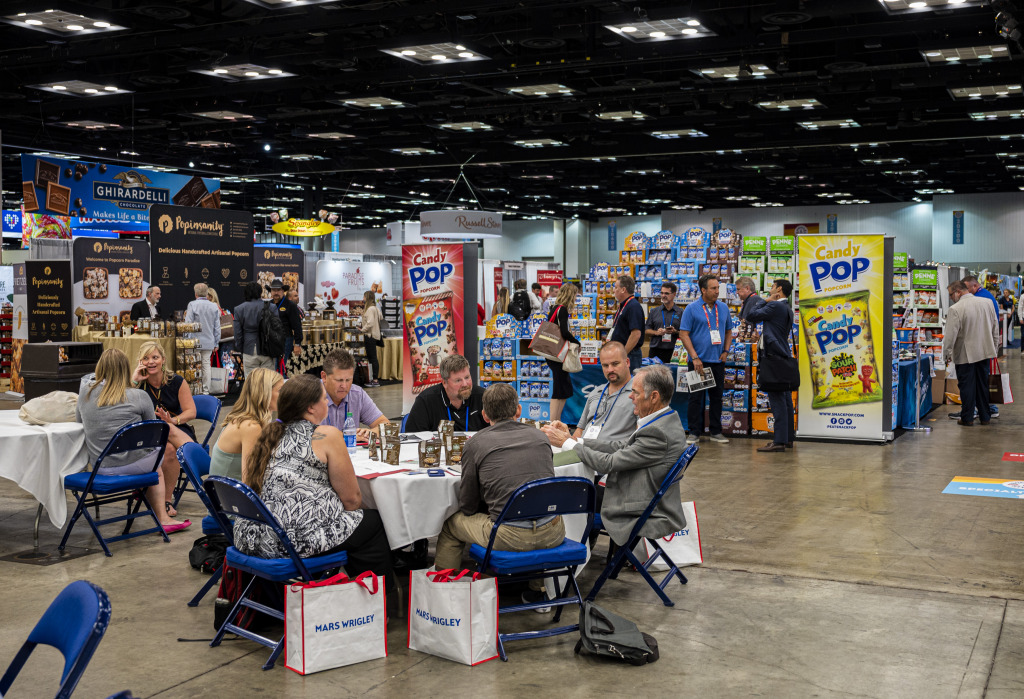 After getting its first taste of the convention in 2021, Indianapolis has scored the golden ticket to host the annual Sweets & Snacks Expo six more times over the next decade.
The National Confectioners Association said Tuesday that the show will rotate between Indianapolis and Las Vegas starting in 2024, moving from Chicago where it has been held since 1997.
The event was moved to the Indiana Convention Center on a one-year term in 2021 because of COVID-related lockdowns in Chicago.
Indianapolis will host the event in 2024, 2025, 2027, 2028, 2030 and 2031, with Las Vegas hosting in 2026, 2029 and 2032. The Indianapolis shows will continue to be held at the convention center.
Visit Indy officials expect the 2024 event will bring in about 14,000 visitors and about $10.2 million in visitor spending.
The announcement occurred during the National Confectioners Association's annual state-of-the-industry event in Aventura, Florida, which was attended by representatives of Visit Indy and the Capital Improvement Board.
Typically held in June, the event is a key convention for the confectionery industry. It draws  more than 800 candy and snack vendors from 90 countries in typical years and allows retailers, manufacturers and suppliers to showcase new products and technology, while also building their network of business partners.
The exposition brought in about 10,000 people and generated an estimated $9 million for the city's economy in 2021, accounting for about 4,300 hotel rooms during its peak night.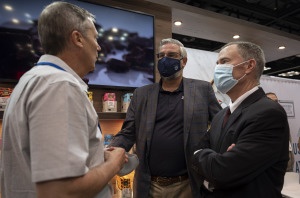 Gov. Eric Holcomb and Indianapolis Mayor Joe Hogsett's administration were directly involved in the city's effort to bring back the event for future years. In fact, Holcomb kicked off the city's pitch during an in-person meeting in December 2021 between local officials and representatives of the National Confectioners Association.
"Indianapolis and Las Vegas are the right fit to meet the growing demand for our show and enable it to continue providing the innovation, insights and connections that the candy and snacks industries want and need," NCA President and CEO John Downs said in written remarks. "This decision is all about the show's future, and it was driven by our exhibitor and attendee community, for our exhibitor and attendee community."
Downs told IBJ during last year's event he had an interest in returning to Indianapolis in the future, but stopped short of a firm commitment.
"We're open for 2024, and Indianapolis is at the top of the list for that event—no question and, after this experience, no doubt about it," he said in June.
The 2022 and 2023 shows will be held at Chicago's McCormick Place, with city officials there expecting an estimated $22 million in economic impact from this year's event.
Please enable JavaScript to view this content.