The red-hot tech industry is cooling down, and local industry insiders say they're preparing for a landscape in which venture funding may be harder for companies to secure.
Venture funding hit an all-time record last year, both nationally and statewide. Indiana tech companies landed more than $958 million in combined investment, according to Indianapolis-based TechPoint.
The flow of investment dollars has slowed since then. During the first quarter, Indiana tech companies attracted just $52.2 million in investments, down from $102 million during the first quarter of last year.
To be clear, companies are still landing deals: Just this week, Indianapolis-based environmental technology firm Encamp announced it had landed $30 million in Series C funding. And Indianapolis-based financial technology firm Decimal LLC announced $9 million in seed funding this week, as well.
Last week, Fishers-based marketing tech company Vibenomics Inc. announced a $12.3 million investment. And local investors, including Indianapolis-based venture studio High Alpha and Indianapolis-based Allos Ventures, also say they're still doing deals.
But those same insiders say they expect investment capital to flow less freely this year than it did in 2021.
If last year was about growth at all costs, this year it's about efficiency and profitability.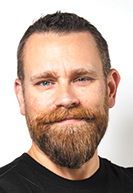 "We're absolutely telling our portfolio companies: Capital efficiency is going to be the path to survival and ultimately to success," said Kristian Andersen, a partner at Indianapolis-based venture studio High Alpha.
Lengthening the runway
High Alpha incubates, launches and funds tech startups, with a focus on the business-to-business software-as-a-service, or SaaS, sector.
Andersen said High Alpha started communicating the cautionary message to its portfolio companies a few months ago, and the discussions have become more earnest within the past month or so.
The upshot of those conversations, Andersen said: "Face reality, and realize the era of cheap/free money has come to an end for the foreseeable future."
So High Alpha is advising its companies to adjust their revenue projections and build a plan that can extend what's known in the industry as "runway"—the amount of time a company's cash will last before it needs to seek additional funding.

Allos Ventures is offering similar advice to its portfolio companies.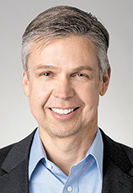 The firm focuses on early-stage funding—primarily seed and Series A investments—for business-to-business SaaS companies. Allos Ventures partner David Kerr said there's still plenty of dealmaking activity happening, and the firm hasn't slowed down its investments. But he said it is being "very cognizant with our existing portfolio companies" and emphasizing the need for them to conserve cash.
"Instead of growth at all costs, you're seeing a focus on profitability and extending cash runway," Kerr said.
In the past, he said, a funding round might have seen a company through 12 to 18 months before the company needed to seek additional funding. Now, Kerr said he's advising companies to stretch that out to 18 to 24 months. Some Allos portfolio companies are instituting hiring freezes, he said.
Bloomington-based Civic Champs is among the companies looking at ways to conserve its cash. The firm—whose investors do not include High Alpha or Allos Ventures—offers a software platform that not-for-profit organizations can use to manage their volunteers. Founded in 2019, the company has 10 employees, with customers in 24 states.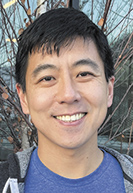 About two months ago, Civic Champs closed on a $615,000 round of seed funding that the company had originally expected would last it through the end of the year.
"Now, we're looking at extending it through at least 12 months, if not the end of next year, to give ourselves more time and runway," said Civic Champs CEO Geng Wang.
So the company is looking at its options for conserving its cash. It might cut back on its use of professional services, opting to bring things like graphic design, engineering, development and marketing in-house. It's also looking at narrowing its focus, potentially scaling back the number of new features it had planned to launch in coming months.
"We're still evaluating exactly what our path will be," Wang said.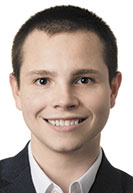 The company is still hiring, though, Wang said, and is currently working to fill two open positions.
Watching for signs
Indianapolis-based medical technology company Greenlight Guru said it hasn't yet made any adjustments to its growth strategy. The fast-growing company, which landed $120 million in investment in June 2021, has announced three acquisitions so far this year.
"Right now, we continue to be optimistic for our business and our outlook," said Nick Tippmann, Greenlight Guru's chief marketing officer.
But he said the company is watching for signs of change, as is the tech industry in general. "Everybody is relooking at their plans right now and understanding where they're at and making an evaluation on their business."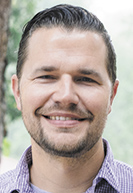 Indianapolis-based Formstack, which landed a record $425 million equity investment last fall—the largest ever for an Indiana tech firm—is also keeping an eye on conditions, even as it remains optimistic. The company hasn't yet seen a slowdown, Formstack CEO Chris Byers said, and the 280-employee company expects to add 20 new people over the next 30 days.
Formstack has operated profitably for 11 of its 12 years, Byers said, which gives its leaders confidence it can weather a potential slowdown. "We feel like we can still run a very profitable business," he said.
Encamp, which makes environmental regulation software, is among those companies bucking the trend. Co-founder and CEO Luke Jacobs said the company secured its recent $30 million investment in only six weeks. "We were oversubscribed on our round," he said, meaning the company raised more money than it set out to. "And the round came together very quickly."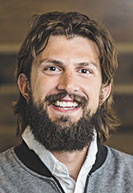 Jacobs said the company wasn't even looking to raise money right now. But he said Encamp decided to take advantage of the opportunity partly because it thinks future investments might be harder to come by. "One of the best hedges against uncertainty is a strong war chest," he said.
This latest funding round should buy the company at least three years before it needs to raise additional investment, Jacobs said.
'A level of anxiety'
TechPoint CEO Ting Gootee said she hasn't seen much of a slowdown in the state's tech sector yet—but it is something people are talking about. "There's a level of anxiety."
Gootee said she's seen Indiana's tech community become more focused on the issue over the past month.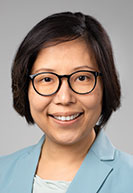 Much of the concern, she said, stems from national headlines. For example, streaming service Netflix saw its customer count decline last quarter, and it recently laid off 150 employees, according to widespread media reports. Amazon.com posted a first-quarter loss, and last week Tesla CEO Elon Musk said his company needs to cut about 10% of its salaried staff.
Typically, Gootee said, slowdowns begin to show up at large publicly traded companies first, rippling through the economy to hit small privately held companies within the next quarter or two.
Investors still have plenty of money to invest, Gootee said, so companies seeking funding will need to make their best pitch possible to land an investment. Companies "need to have a narrative about how their value proposition will really resonate with buyers during a downturn," she said.
Some local companies say they actually see opportunities ahead.
"We believe because of what we offer, we will not just survive but thrive," said Mitch Causey, co-founder and CEO of Indianapolis-based startup Demandwell. The company was founded in 2019 and became a High Alpha portfolio company last year.
Demandwell helps its customers with search engine optimization, or SEO. In other words, Demandwell helps increase the chances that its customers' websites will rank highly in search results, helping more people find them online.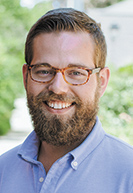 If a company reduces its marketing budget, Causey reasons, it might cut back on advertising but lean into SEO strategies, creating an opportunity for Demandwell.
Causey said Demandwell believes it's in good shape because the company has always tried to operate in a disciplined way and avoid unnecessary spending.
And one positive from the slowdown: Several industry leaders said the downturn should also ease the intense competition that tech companies have faced for skilled talent over the past few years.
"We really see this as an opportunity to get a lot of great talent," Encamp's Jacobs said.•
Please enable JavaScript to view this content.