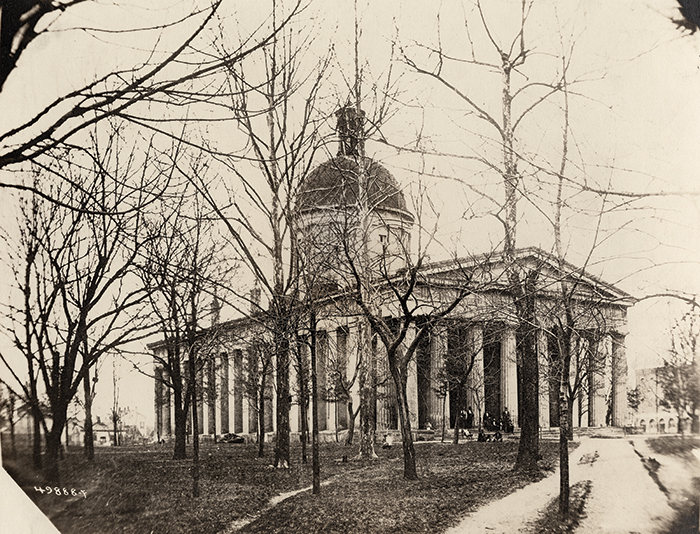 Indiana became a state on Dec. 11, 1816, and Corydon (where the Northwest Territory's seat of government had been) became the state capital. But as development moved north, the state's leaders decided state government should, too. In 1821, officials chose a site located centrally in the state, and Indianapolis was born. The original Statehouse in Indianapolis was designed by architectural firm Town and Davis of New York in a Greek revival style and built in 1835 of brick and wood with a stucco exterior. This photo was taken in about 1860, according to state records. The state demolished the building in 1878 to make room for the current Statehouse, which opened in 1888 and was significantly renovated 100 years later. Lawmakers plan to return to the Statehouse for their 2021 session in January.
Sources: Indiana Historical Society, Indiana Department of Administration
Credit: The photo is courtesy of the Indiana Historical Society and is part of the W.H. Bass Photo Co. collection. More images are available at images.indianahistory.org.
Please enable JavaScript to view this content.