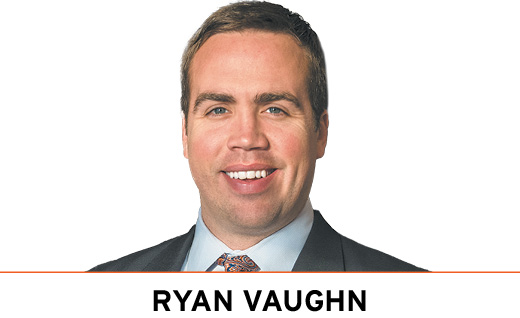 Hanging up on the wall of my Indiana Sports Corp. office is a famous quote by Nelson Mandela: "Sport has the power to change the world. It has the power to inspire. It has the power to unite people in a way that little else does."
This quote is not only my daily reminder of the impact sport can have on our community but a symbolic reflection of where Indy currently stands in the midst of pulling off a once-in-a-lifetime opportunity.
It's been less than 70 days since the NCAA announced that the entire Division I Men's Basketball Championship would reside within our state borders and primarily within the Interstate 465 corridors. And in less than 70 days, our city has united in a way that even the greatest sports teams of all time would envy.
Those familiar with Indy and its 40-plus-year sports strategy know that the chance to host 68 teams and 67 games over the course of 19 days does not come about by accident. It has taken more than four decades of strategic thinking, community collaboration and high-level execution to arrive at this moment. It's taken thousands of Hoosier residents willing to put community first in order to take Indy's success to the next level. And it's taken our citywide dedication to making the impact of our events extend well beyond the competition venue.
Without this framework, the task of planning an event of this magnitude becomes next to impossible.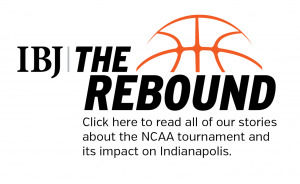 There are currently hundreds of individuals working day and night to make March Madness a reality for student-athletes and our city. Everyone, from the NCAA staff, local organizing committee, community organizations, venues, hotels, restaurants and local attractions—it will take all of us to make this a success. Whether you're a frontline cook, hotel concierge or a volunteer on Georgia Street, each role is vital to making Indy shine on an international and national stage.
And that's what we do best—we shine.
Our community steps up to the plate each and every time and takes full advantage of the opportunities afforded. Even after one of the hardest years in our lifetime, we show up and get it done. We get it done with a smile on our face and without a complaint. We get it done because we know our city needs this moment more than ever and it's just one of many building blocks pulling us forward toward a full recovery.
When April 6 hits the calendar, I know all the blood, sweat and tears that went into this event will be worth it. There will be countless individuals and organizations to thank—and that simple thank you will never be enough.
In the meantime, on behalf of Indiana Sports Corp., we thank you. We thank you for your time, we thank you for your dedication to our great city, and most important, we thank you for showing up when needed most and demonstrating our trademark Hoosier Hospitality to all our guests from around the country.
You will be the reason there is "One Shining Moment" at the end of this journey. You will be the reason the 68 teams that came to Indy will leave with memories that will last a lifetime. And you will be the reason our city comes out of this stronger and more united than ever.
As my daily reminder states, sport has the power to unite people in a way that little else does. It's doing exactly that right now in a city that's been preparing for decades for this type of opportunity.
Indy, you were made for this moment.•
__________
Vaughn is president of the Indiana Sports Corp. An attorney, Vaughn previously served as chief of staff to former Mayor Greg Ballard and as an Indianapolis city councilor.
Please enable JavaScript to view this content.